Mansha Pasha with Negative Role in Upcoming Drama Surkh Chandni…!!!
Pakistani entertainment industry is working on many excellent projects including films, dramas, shows and much more. This time, the industry is introducing many amazing dramas with the society's main issues that people face in their daily routine. Here I am going to tell you about a new drama serial named
Surkh Chandni
that is also about a very raising issue in our society nowadays. The issue that is discussed in the Drama Serial Surkh Chandni is the raising no. of acid attacks on females. In this regard, a very finest, charming and pretty
Mansha Pasha
would perform the main role as a negative role. One more important thing in Drama Serial Surkh Chandni is that Mansha would perform the negative role for the first time. The Drama Serial Surkh Chandni with
Next Level Entertainment
production is directed by
Shahid Shafaat
and written by
Asma Nabeel
. In the cast there are very skilled, talented and popular names of Pakistani industry. The complete details of Drama Serial Surkh Chandni along with story and cast are mentioned below. Must read all these details and wait for this mega drama of our entertainment industry.
Acid Attack in Drama Surkh Chandni
Pakistani dramas are mostly prepared about the daily routine issues of our society. In these issues one of the most raising issue is acid attacks on female. To highlight this issue Pakistan Entertainment Industry is making a Drama Serial Surkh Chandni with the brilliant cast members. In Pakistani drama serial Surkh Chandni one of the most stylish and pretty Mansha Pasha would perform the lead role who causes Acid Attack. This is the very first time when Mansha take a negative role in her career.
One more Pakistani Drama Serial named
Bandish
has been On Air in this month. This drama also about a very serious issue of Black Magic.
Story of Drama Serial Surkh Chandni
Very sensitive issue that is raising in this drama is the Acid Attacks on females by others. Surkh Chandni shows the life of a female who is an acid attack victim and how she speaks up against the injustice that has done to her. The ups and downs of her life are also shown in this drama. It also point out and emphasizes the legislation of acid crimes in our society.
Cast Details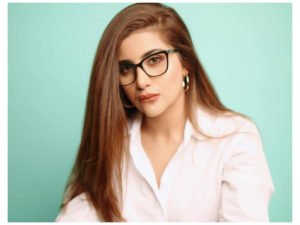 The cast team of Drama Serial Surkh Chandni are as follows:
Mansha Pasha
Sohai Ali Abro
Osman Khalid Butt
Asad Siddiqui
Lubna Aslam
Gul-e-Rana
More about Surkh Chandni
The Drama Serial Surkh Chandni with Next Level Entertainment production is directed by Shahid Shafaat and written by Asma Nabeel. The project is in process now and the releasing date of this drama serial has not been announced yet.