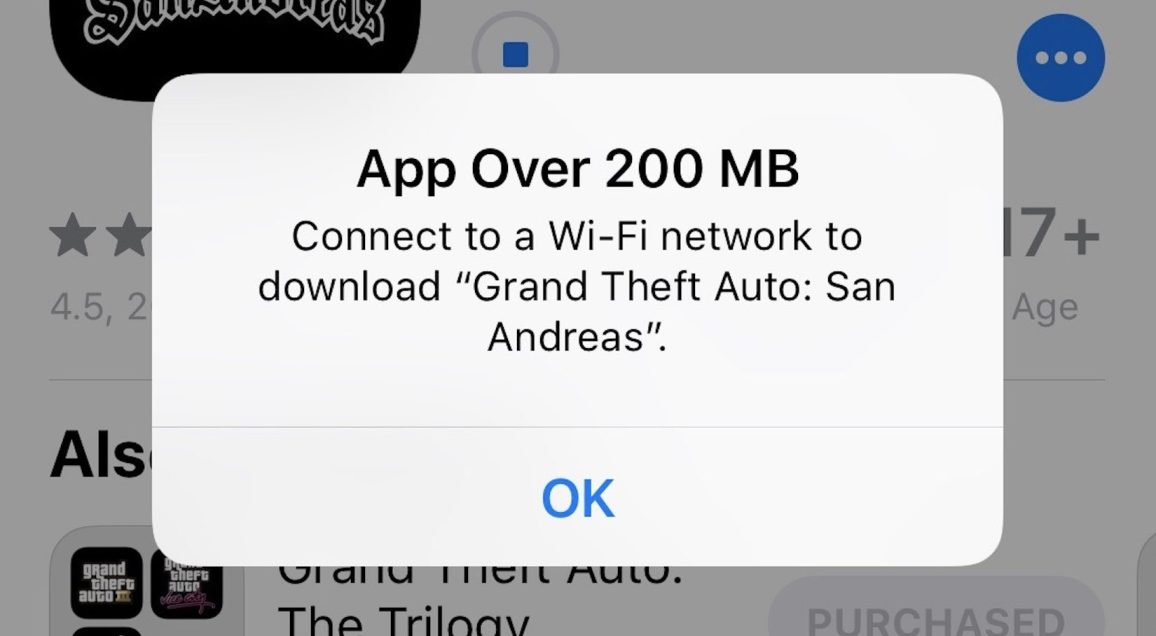 Apple always finds ways to stand out of the crowd. However, all of them aren't always positive and embraced. One of such Apple-exclusive feature is the Apple's Cellular Download Limit beyond which the user has no option to exceed. Apple recently raised its cellular download bar for iPhones to 200 MB but it still remains to be a disappointment!
Apple started off by 10 MB, then gradually increasing to 20 Mb, 50 Mb, 100 Mb, 150 Mb And finally 200 Mb. However, the world is entering the 5G era. This means that 200 Mb limit will seem to be as absurd as 10 Mb limit. And Apple users will have to suffer at the hands of this limit as they will not be able to download or share anything beyond 200 Mbs if a Wifi connection is not available. It is likely that Apple will not let them face such an issue and it will raise the bar even higher. But doesn't matter how much higher gets, unlimited will still remain an irreplaceable luxury.
Apple is at least a year behind in adopting 5G, its latest phones support LTE Advanced, a bridge technology with up to 1Gbps download speeds — capable of transferring a 200MB file in under two seconds. Earlier 5G networks have been claiming their peak download speeds to be 1-2Gb per second, which means to download an entire multi-episode TV season in a minute or less!
This bar set by Apple not only affects the users but the App-developers. As they have to keep themselves into the narrow limit. They prefer having low initial download data and somewhat struggle to keep up within the limit. So a raise is always a sigh of relief for them as well!
All we can do is hope that Apple might change its trend of standing out in the weirdest of ways and replace the limit with a data warning which may be exceeded if the user desires to do so and is adjustable as normally in android phones to avoid extracellular data cost. Anything would work except the limit being imposed on the users!