This is the first time that Pakistan has shown off an air-to-ground weaponized drone.

An armed version of Pakistan's Global Defence and Industrial Solutions (GIDS) SHAHPAR-II medium altitude long endurance (MALE) reconnaissance drone has been unveiled at the Egyptian Defense Expo EDEX 2021.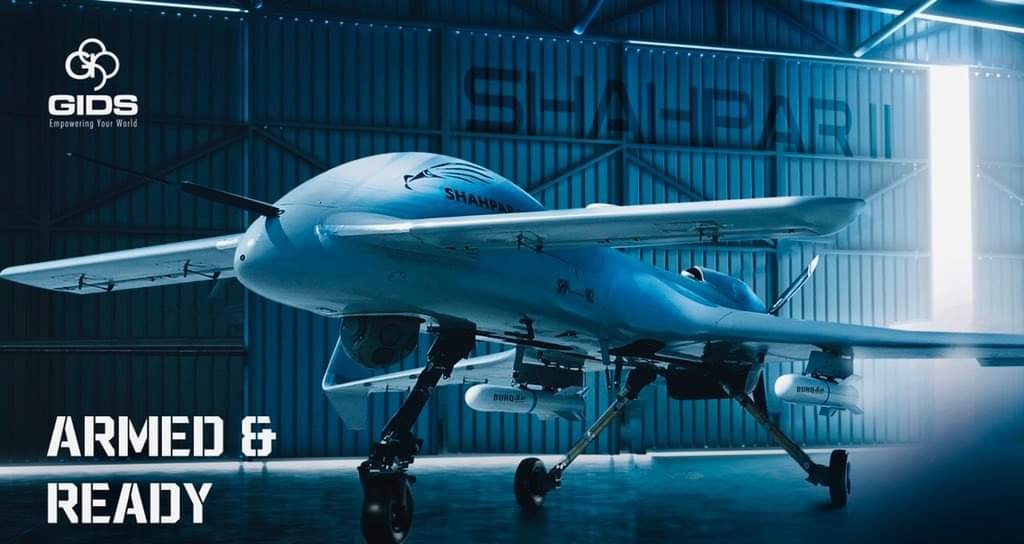 At a maximum weight of 60 kilograms, each of the two weapons stations on the drone can handle 60 kilograms of municipal munitions each, developed by the Pakistani military's NESCOM.

For surveillance, the drone has a service ceiling of 20,000 feet; for attack missions, the drone has a service ceiling of 18,000 feet. It has an endurance of 14 hours for surveillance and 7 hours for attack missions, as well as real-time data link, ranges of 300 kilometers. Automated takeoff and landing, retractable landing gears, asymmetric landing, and composite airframe make the drone lighter and more aerodynamically agile.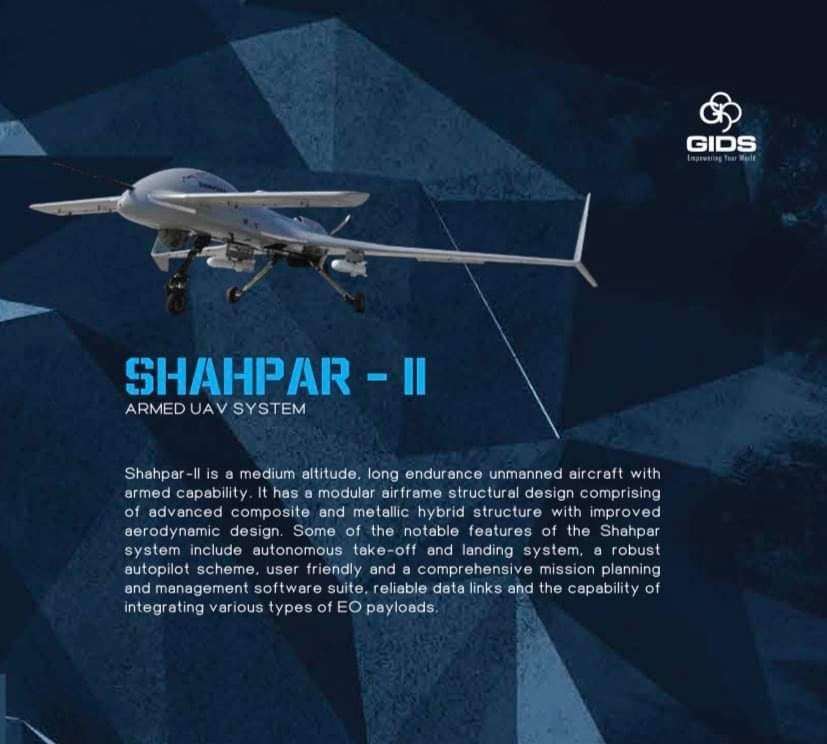 The new Zumr-II EO/IR can be integrated into the armed drome, as can several other types of surveillance payloads.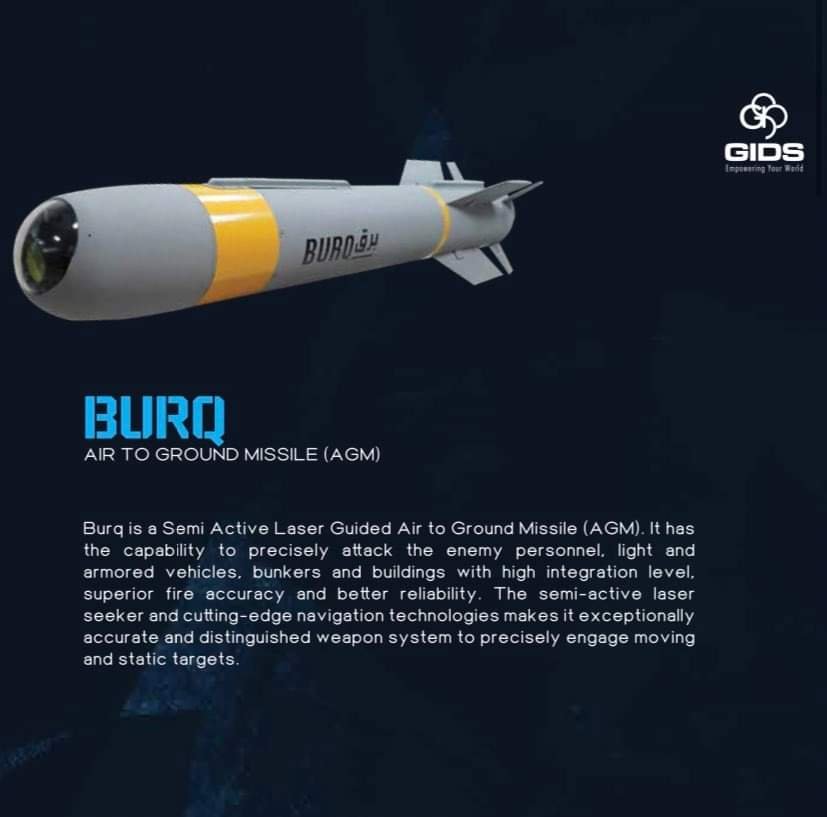 https://mobile.facebook.com/watch/?v=931696791085644&_rdr