Most people in Pakistan rely on motorcycles to get from point A to point B at a low cost. On the other hand, motorcycles aren't an option for families with more than three members because of the limited storage space they provide.

Instead of buying a car, a Karachi man has converted his motorcycle into a unique long vehicle that can hold up to twelve passengers, thus solving the problem. It was built by Ali Muhammad Memon, a Karachi police officer who works as a freelance fabricator.
Check Also – Karachi Runs For A Cleaner & Greener City At The First Karachi Green Marathon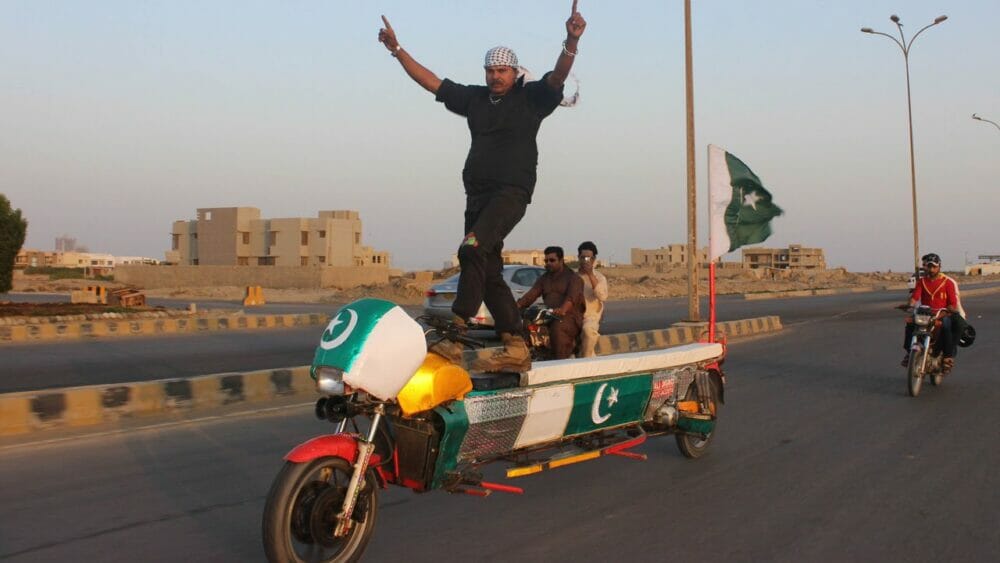 As he explained to ARY News in an interview, Memon did not build this motorcycle to transport his large family but rather make his invention known to as many people as possible. Memon told the media that the bike took him three months to develop and cost him Rs300,000 and Rs350,000.
Check Also – Atif Aslam rides on bike to reach his concert in Karachi
He went on to say that the motorcycle had been extensively modified to make it easier to drive and park. Three brakes and two stands support the 270-kilogram weight of the 300cc liquid-cooled engine.
According to Memon, despite its size and weight, the bike gets 30 to 35 kilometers per gallon thanks to a carburetor that's been fine-tuned for efficiency. He noted that Karachi's congested roads and narrow streets make it difficult to maneuver the vehicle's large size and weight.

Aside from his bike being the longest in Asia, Memon says he plans to develop other one-of-a-kind projects shortly.