From December 7, all vehicles without a M-tag will be prohibited from entering the motorway, as the Lahore High Court (LHC) directed the National Highways and Motorway Police to take measures to reduce pollution at the toll plaza.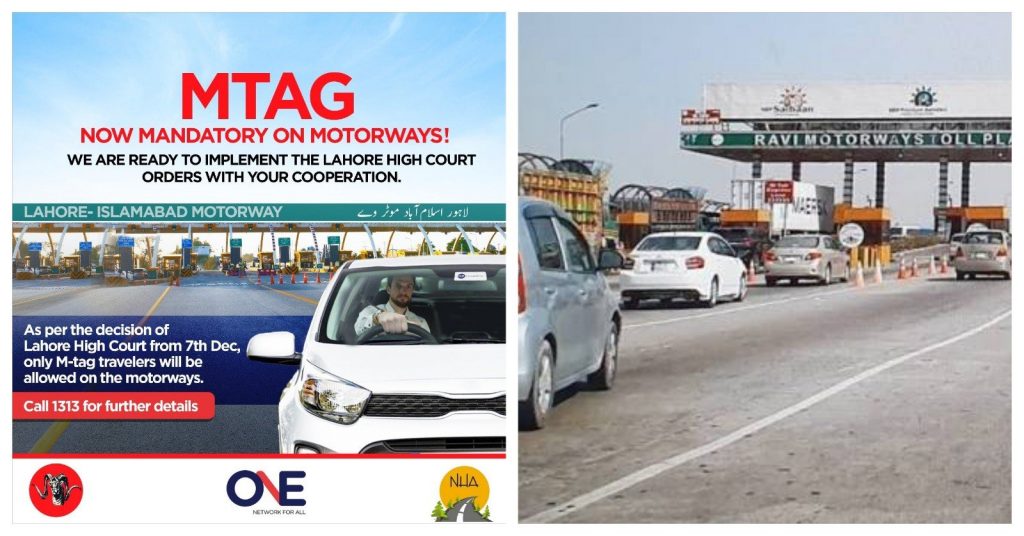 The development occurred following a detailed judgement by Justice Shahid Karim of the LHC on petitions to curb smog, pollution, and groundwater depletion.

The court stated that authorities must take emergency measures prior to the deadline, after which the condition will be mandatory on the M2 and other motorways converging on the Ravi Toll Plaza.
The lengthy judgement cited officials from the Punjab Disaster Management Authority who stated that traffic congestion at the toll plaza was a significant contributor to the deteriorating air quality caused by CO2 emissions from idling engines.

According to the LHC's detailed order, 'a one-week period is granted to both the motorway police and the National Highway Authority to ensure that necessary steps are taken to publicise this aspect to all motorists and, secondly, to arrange for the establishment of a greater number of booths to enable motorists to purchase the balance on their M-tag'.