Toshikazu Isumora, Japan's ambassador, took a ride on the Green Line Rapid Transit Service, recently inaugurated.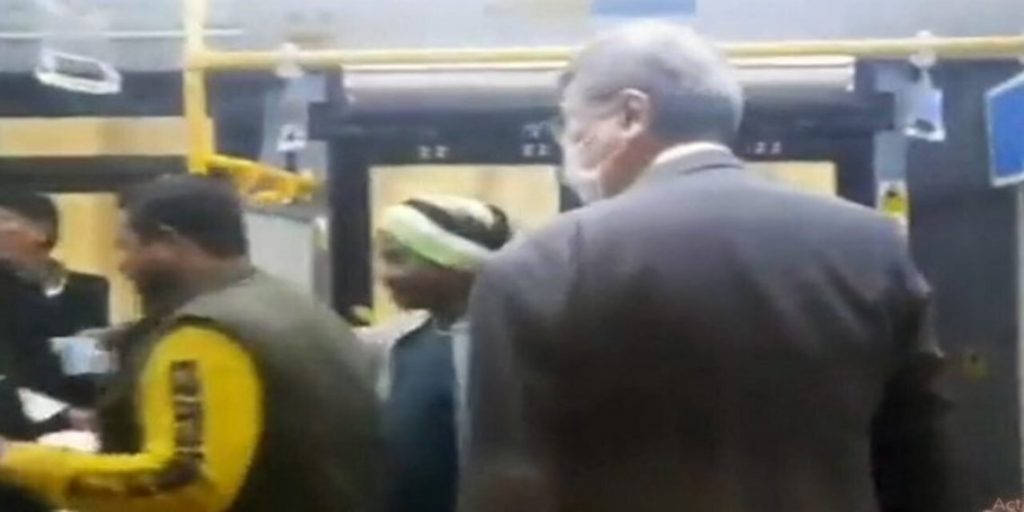 Toshikazu Isumora, the Japanese Consul General in Karachi, took a ride on the newly-launched Green Line Bus Rapid Transit Service (BRTS). BRTS Numaish Chowrangi station was visited by the consul general of Japan, who stood in line to purchase a ticket.

On the way from Numaish to the Golimar neighborhood of the city, he rode the rapid bus service with regular people to check out the various features. He said, "such services are common in Japan, but I am delighted to see modern transportation facilities in Karachi." As soon as the BRTS's services were fully operational, the Japanese counsel general said he would return to inspect it.
Mr Toshikazu Isomura Consul General of @japan in #Karachi
has travelled through GreenLine Bus from Numaish Station.
What a momoment for us and @GovtofPakistan. #GreenLineBRT #KarachiWeather pic.twitter.com/2sOY51OQDy

— Syed Sibte Hassan Rizvi (@SibteHR) December 28, 2021
Karachi's long-delayed BRTS project was inaugurated earlier this month by Prime Minister Imran Khan. December 25 marked the beginning of the Green Line bus trial run and limited service. This project's organizers claim that on January 10, the Green Line bus system will go into full operation.

According to Sindh Infrastructure Development Company, there will be a half-dozen fewer buses and half as many stations in the pilot program. An evaluation of the infrastructure and systems for this project has been carried out.