For many years, PTCL has been Pakistan's go-to internet service provider. A mass population's trust in PTCL has grown over time because it was one first to enter this market.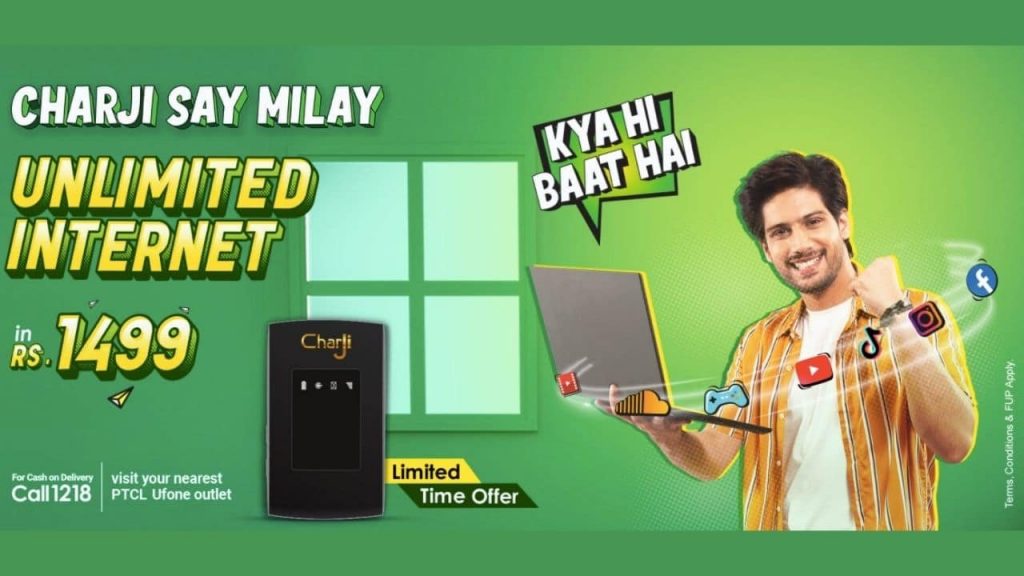 Unlimited Internet packages from PTCL CharJi
PTCL appears to be the preferred choice of every Pakistani to meet the country's communication needs efficiently.
Thanks to PTCL's constant innovation to maintain these high-quality standards, customers can expect the best services and products. A wide range of IPTV, telephone, and internet services from PTCL is available today to meet its loyal customers' rapidly changing demands and needs. Since its inception, PTCL has maintained its position as the nation's connection for more than a decade.
In a world devastated by the pandemic, the need to stay connected is more significant than ever. They have come up with brilliant packages for their CharJi device that go above and beyond to satisfy their customers' connectivity needs.
PTCL's new simple and effective TVC visually demonstrates the importance of a high-speed internet connection in today's fast-paced world.
Get full details of packages by visiting charji website
No matter how we use the internet in our daily lives—for streaming videos, playing games online, keeping up with friends on Facebook, or downloading large files—having a reliable connection is essential.

At just PKR 2,500, PTCL outdoes its rivals in offering the best and most affordable CharJi device in Pakistan. With PTCL's CharJi, you'll be able to stay connected to your loved ones around the clock, no matter where you are!
PTCL also provides doorstep cash-on-delivery with biometric verification and top-up options
You can enjoy unlimited socializing, streaming, uninterrupted gaming, seamless browsing, and fast downloading on the most affordable internet packages.

It's also worth noting that customers who buy PTCL CharJi devices before the end of the year will receive a bonus. This fantastic deal on unlimited internet from PTCL CharJi includes 150 GB of FUP for only PKR 1,499 (plus taxes).

By using CharJi, PTCL's customers can keep in touch while on the go and enjoy the benefits of uninterrupted service.

For those looking to get the best of both worlds, the recently launched Unlimited CharJi Package is an excellent option. The new data volume of customers who re-subscribe within 30 days can be carried forward.
PTCL also provides doorstep cash-on-delivery with biometric verification and top-up options. Ptcl.com.pk's website or the phone number 1218 can be used to place orders for Charji.

Furthermore, Charji customers can get a PTCL Smart TV app subscription for free and enjoy unlimited entertainment, including movies, sports, cartoons, educational content, and more.

There's never been a better time to stay on top of your game and enjoy uninterrupted connectivity.