Pakistan, March 31, 2022.
vivo, a global technology brand, recently launched an engaging campaign on its social media channels. The smartphone brand teamed up with Babar Azam, Pakistan's cricket team captain, for a campaign that inspired millions of Pakistanis to talk about their #GorgeousTransformation stories.
People of Pakistan Shared Their Inspiring Transformation Stories with vivo
Babar Azam shared an inspirational video on social media describing his transformation from a ball picker in 2007 to the world's No. 1 Batsman today, encouraging everyone to share their Gorgeous Transformation experience.
One of Pakistan's best cricketers, Nida Rashid Dar, Tech enthusiasts like Ameer Dagha and Moina Shah, as well as fashion personalities like Sarah Chaudhary, Syeda Urooj Fatima, Hoor Mahaveera, and Dua Amjad, were inspired by the excellent initiative by vivo and the career transformation journey of Babar Azam.
Check Also – Redmi 9C – First in the legacy of Made in Pakistan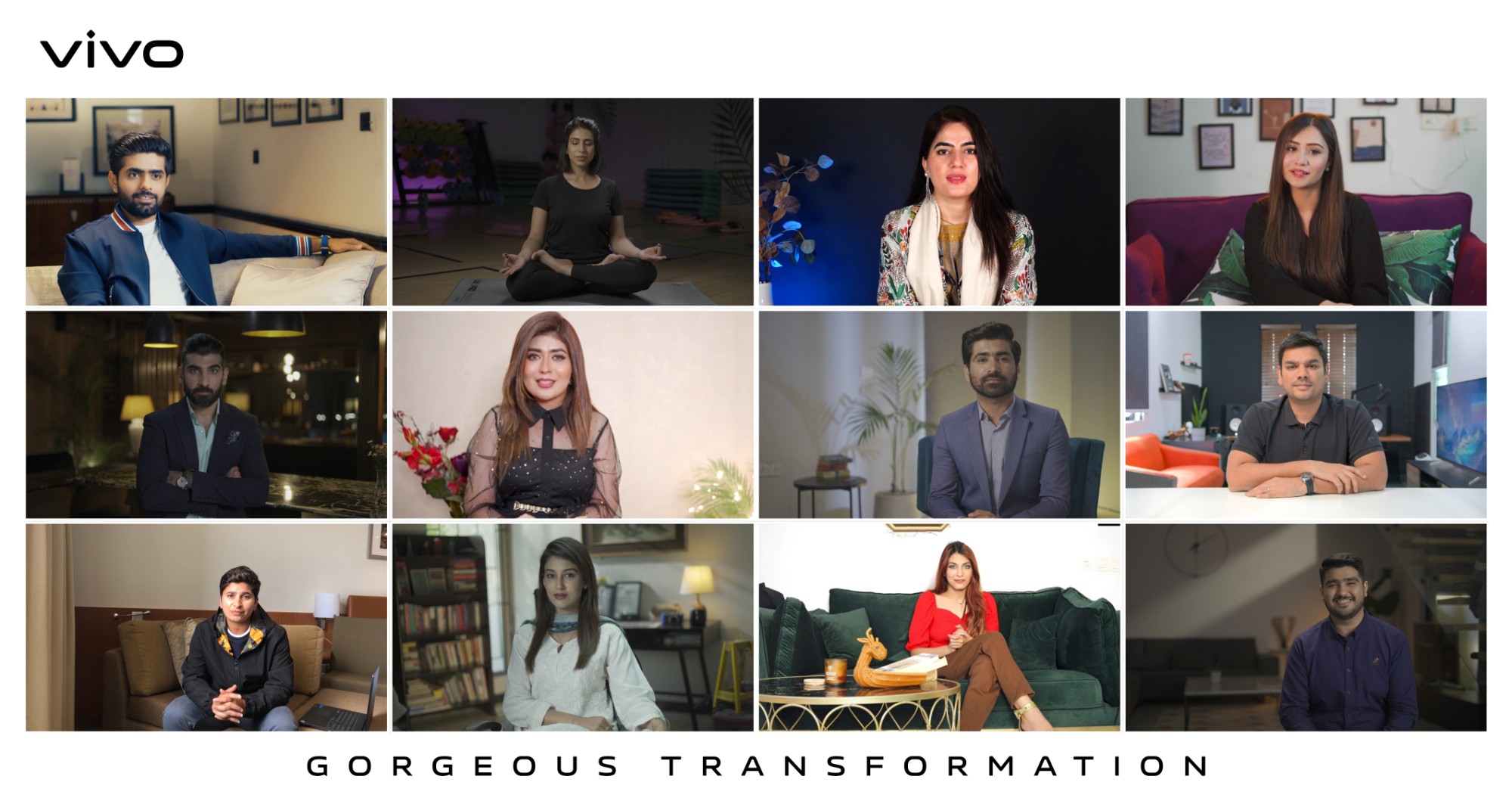 Listening to the struggles and journeys of their favorite cricketers, tech gurus and fashion icons motivated many of their fans. vivo saw a great response with many people participating and sharing their transformation stories. The content creators encouraged Pakistanis to participate in the activity and inspire millions of others by sharing their beautiful transformation journey.

The campaign that was launched with an aim to inspire people witnessed a positive response all around the country as many of the vivo fans participated and shared their transformation stories. Every journey highlighted a lot of hard work, devotion, and struggle, and was extremely inspiring.

As a culmination to the activity, vivo shared 5 wonderful stories of people who have inspired millions of young Pakistanis through their Gorgeous Transformation journey.
Madeeha Raza, Zain Rehman, Yasir Mustaq, Amna Qamar, and Abdul Samad shared their inspiring stories of overcoming societal taboos, mental limitations, financial difficulties and health issues. The campaign's winners shared their journeys from being insecure to becoming independent filmmakers, from fear to conquering mind, from not being able to afford education to excelling in their careers, and from beating cancer to getting in the best shape possible.
Further, vivo displayed these gorgeous transformation stories in the two biggest malls of Lahore, Packages and Emporium, for a week. vivo fans were welcomed to witness the inspiring transformation stories of winners and record their own gorgeous transformation journey.
The stories made the audience feel the struggle and overcome the impossible. Everyone was eager to share their stories and be a part of vivo's fantastic effort. As vivo has emphasized with its V are Gorgeous tagline, every transformation journey is beautiful.

 
About vivo
vivo is a technology company that creates great products based on a design-driven value, with smart devices and intelligent services as its core. The company aims to build a bridge between humans and the digital world. Through unique creativity, vivo provides users with an increasingly convenient mobile and digital life. Following the company's core values, which include Benfen*, design-driven value, user-orientation, continuous learning and team spirit, vivo has implemented a sustainable development strategy with the vision of developing into a healthier, more sustainable world-class corporation.
While bringing together and developing the best local talents to deliver excellence, vivo is supported by a network of R&D centers in Shenzhen, Dongguan, Nanjing, Beijing, Hangzhou, Shanghai and Xi'an, focusing on the development of state-of-the-art consumer technologies, including 5G, artificial intelligence, industrial design, imaging system and other up-and-coming technologies. vivo has also set up an intelligent manufacturing network (including those authorized by vivo), with an annual production capacity of nearly 200 million smartphones. As of now, vivo has branched out its sales network across more than 60 countries and regions, and is loved by more than 400 million users worldwide.
*"Benfen" is a term describing the attitude on doing the right things and doing things right – which is the ideal description of vivo's mission to create value for society.
Stay informed of latest vivo news at https://www.vivo.com/pk/about-vivo/news