Karachi – April 21, 2022: Bagallery team visited them and had Iftar with the Sahara Village family. On this occasion, Salman Sattar CEO of Bagallery also distributed gifts amongst the residents of Sahara Village and listened to the stories which teach us more about life and its ups and downs than anything. The people of Sahara Village were overwhelmed by this visit wearing wide smiles on their faces.
Bagallery CEO visits Sahara village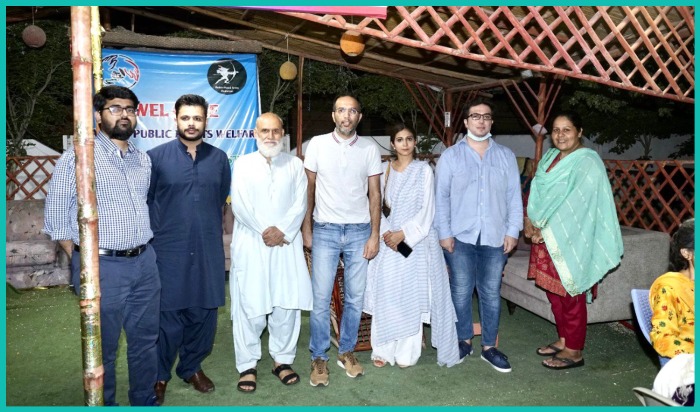 People at Sahara Village are away from their families thus, missing out on iftaris where the entire family sits together for their feast. The Bagallery team planned a visit to the Sahara Village to be a part of their family for a day. The team distributed clothes and had an Iftar with the residents of Sahara Village.
Check Also – Free Fire Pakistan Welcome Skipper Babar Azam & Shadab Khan as Brand Ambassadors – Host Grand Iftar
Bagallery believes in staying connected with society at large. And how can we forget the seniors and differently-abled people who are an important part of our society? The management team can be seen having Iftar and distributing clothes to the residents of the Sahara Village, after having a meaningful day well spent with them.