As Corona virus lock down has restricted public to their homes. This also effected Pakistani celebrities who are specifically not used too for these things. So nowadays, most of Pakistani Showbiz stats are sharing their routine videos and pictures on social media to remain in touch with their fans. It is also necessary to remain alive in limelight. It is also helping Celebrities and Public to pass their quarantine time. Everyone seems to be busy doing stuff they love to do. Stars are engaging their followers by doing activities they loved or used to do. These includes art work, painting, cooking, home cleaning and ration distribution as well. All of this does have positive impact on Pakistani Fans and overall environment.
Following other celebrities line, Sharmila Faruqi unleashed her cooking skill and shared videos over social media. Many of her followers appreciated and loved to see her videos for entertaining them with new recipes. Most of them even tried to follow her steps. One of her recent video went viral over the internet because of some funny confusion.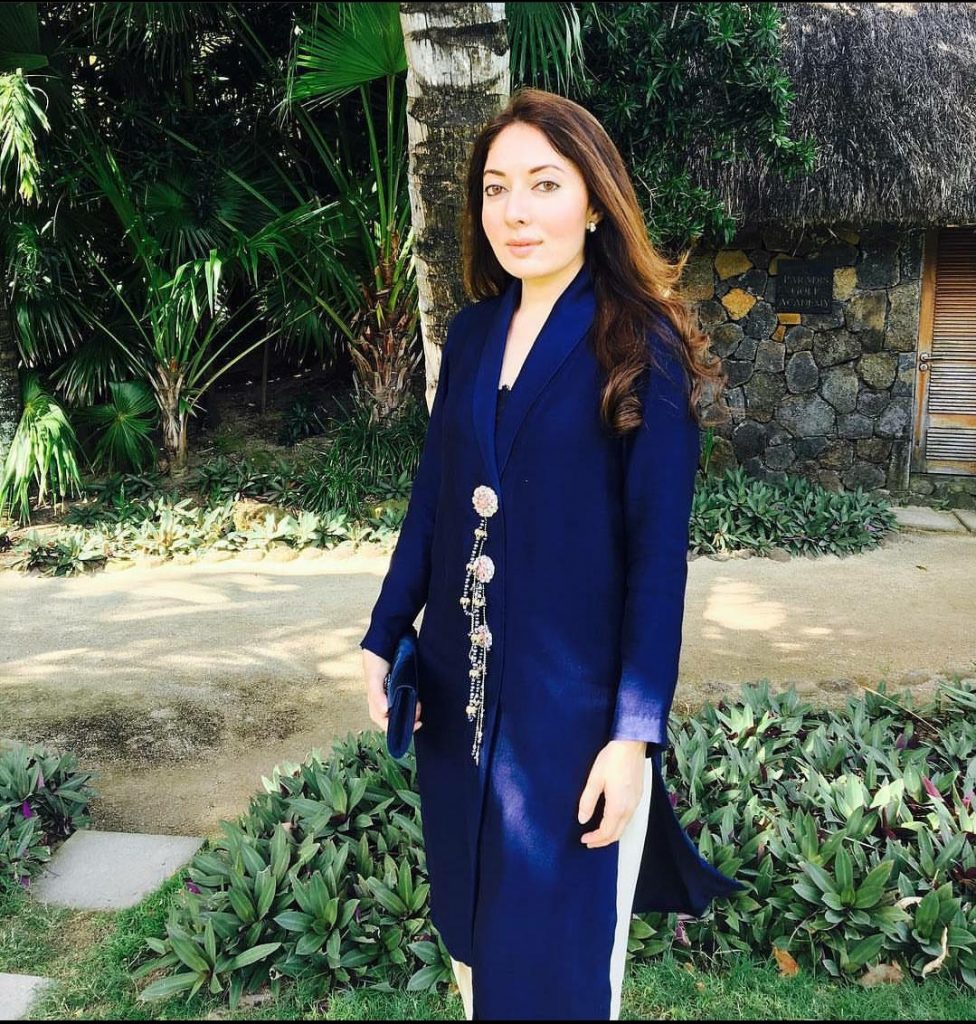 This specific video was about chicken recipe in which Sharmila said that she was going to cook chicken fillet, but then she referred the chicken fillet as red snapper. She then talked about cutting the tail of the chicken fillet which caused confusion among the fans.
People started criticizing her that she doesn't even know what she is actually cooking. She doesn't know the difference between a chicken fillet and a red snapper or between garnishing and marinating. How can she teach others when she doesn't even know the basic differences?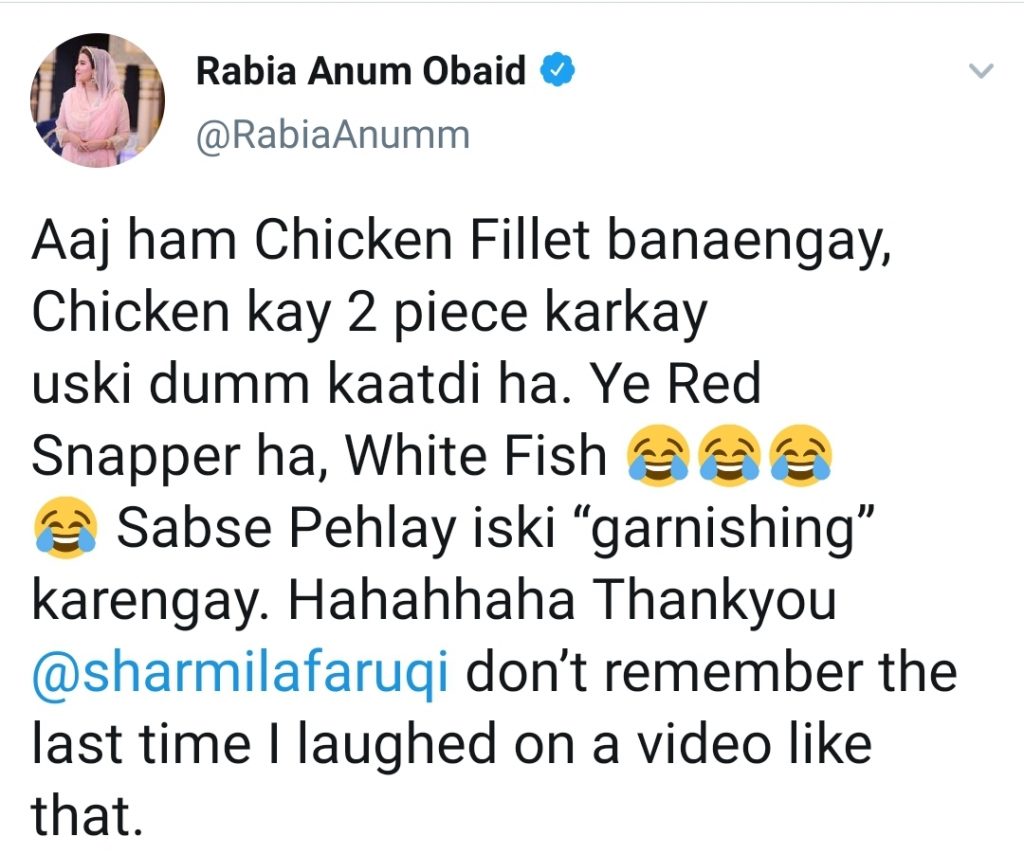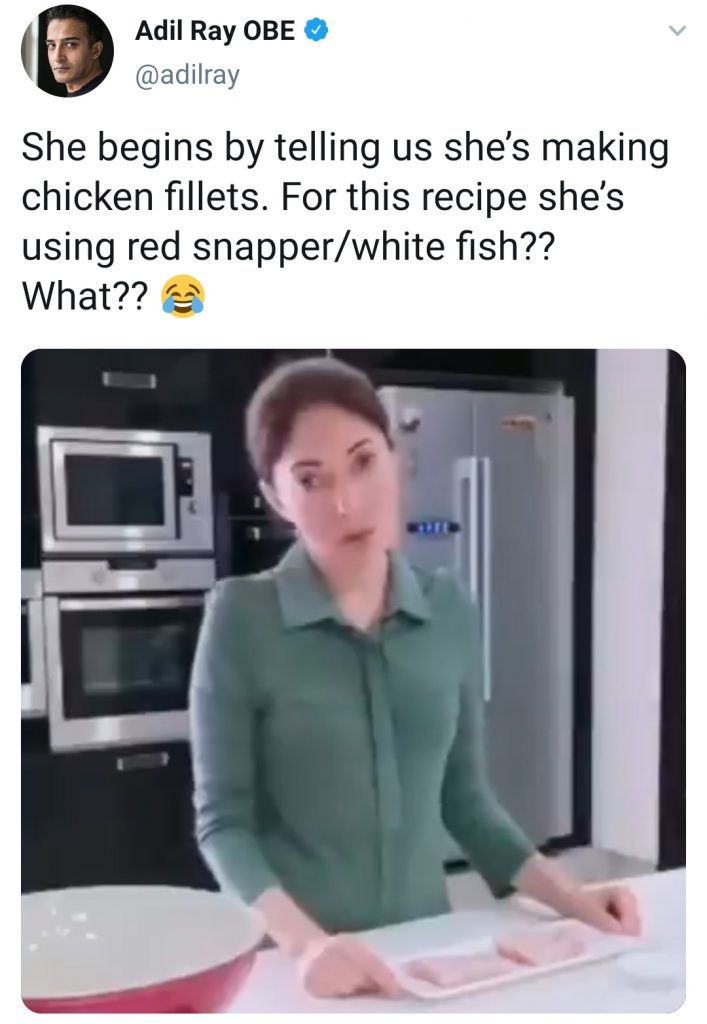 Reading all the memes and negative comments, Sharmila Faruqi took to her Instagram and brilliantly responded to all the trolls. She said that it was a slip of the tongue but at least it made everyone laugh in this depressing situation.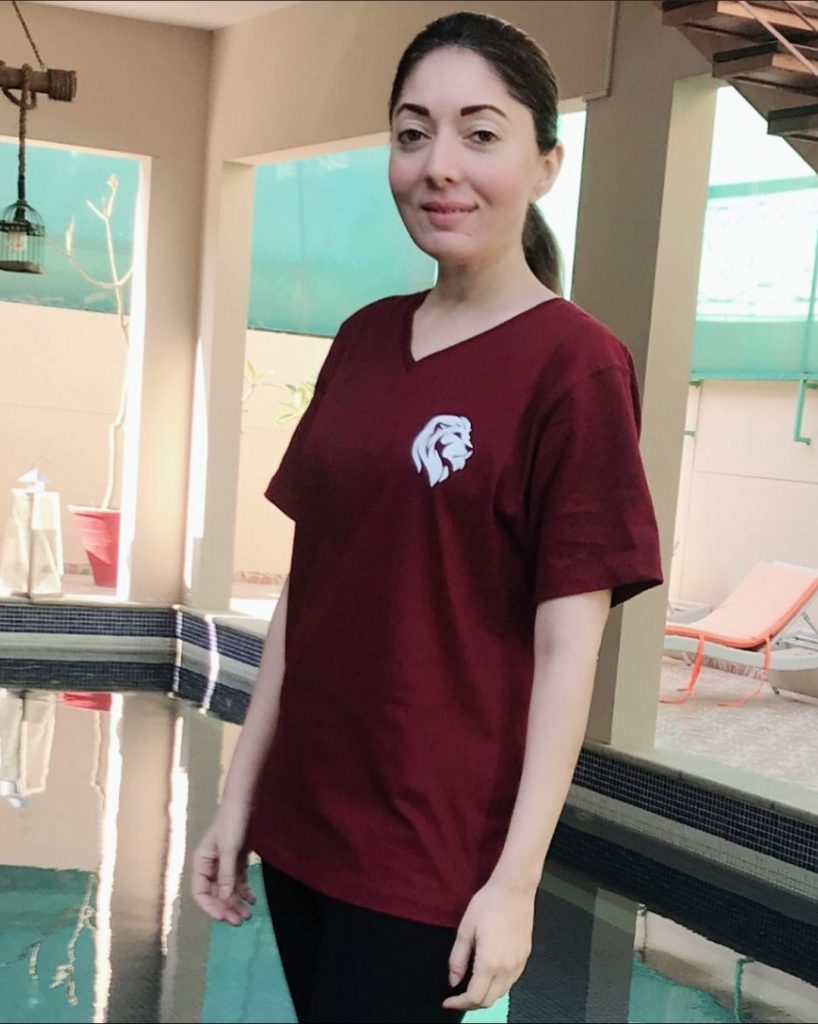 Have something to add to the story? Share with us in the comments section below.