The Camon 18 series has made its rounds on social media. From celebrities to bloggers and influencers, this latest smartphone series by TECNO has gained much popularity since its release. Pakistan's beloved Instagram bloggers and influencers featured the Camon 18 series on their social media accounts. Influencers including Maleeha Sultana, Mahrukh Sethi, Sundus Ahmed, Hunaira Rasool, and more raved about its aesthetic design and outstanding features.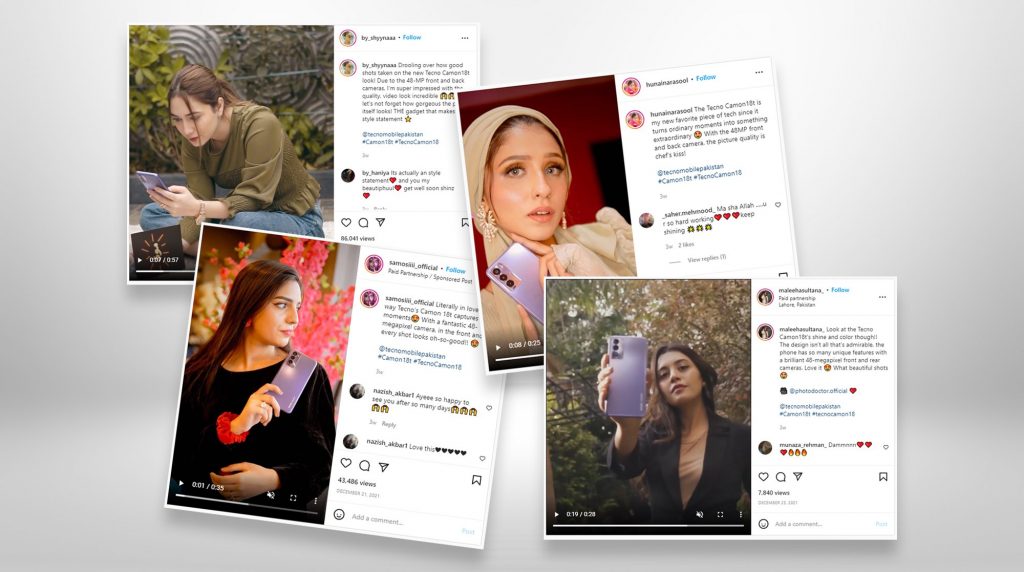 Check Also – TECNO brings massive discounts with the Camon 18 series launch
Camon has been TECNO's exceptional camera series which uses TAIVOS technology to offer a clear and vibrant photography experience. The latest Camon 18 Premier comes equipped with the latest gimbal technology to shoot stable videos. Additionally, it comes with 64MP rear and 32MP front camera. It is also embedded with a 120Hz AMOLED display, G96 processor, 256GB+8GB massive storage, and much more. The bloggers seemed to be enjoying their new phone very much!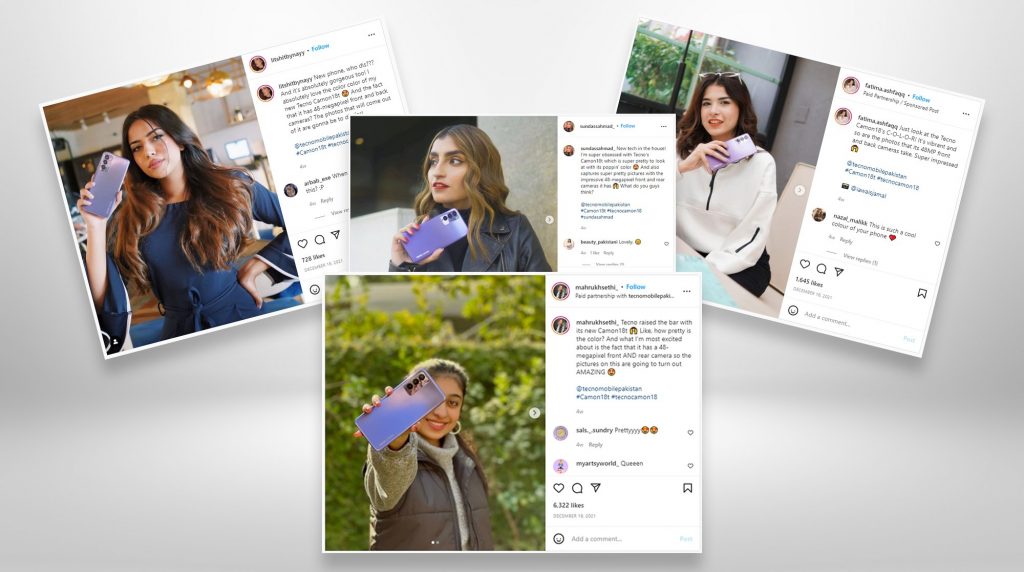 Check Also – TECNO HiOS Fans Café Comes to Lahore
The Camon 18t, which has become a favorite among young people and influencers, has an aesthetic design that looks both modern and professional. The famous influencer, Fatima Ashfaq, was super impressed with this smartphone for its remarkable camera quality as it is equipped with a 48MP front and back camera. Moreover, it comes with a 60Hz LCD display, Helio G85 processor, and 4GB+128GB storage. The phone is not only stylish but the powerful selfie camera makes it a great package.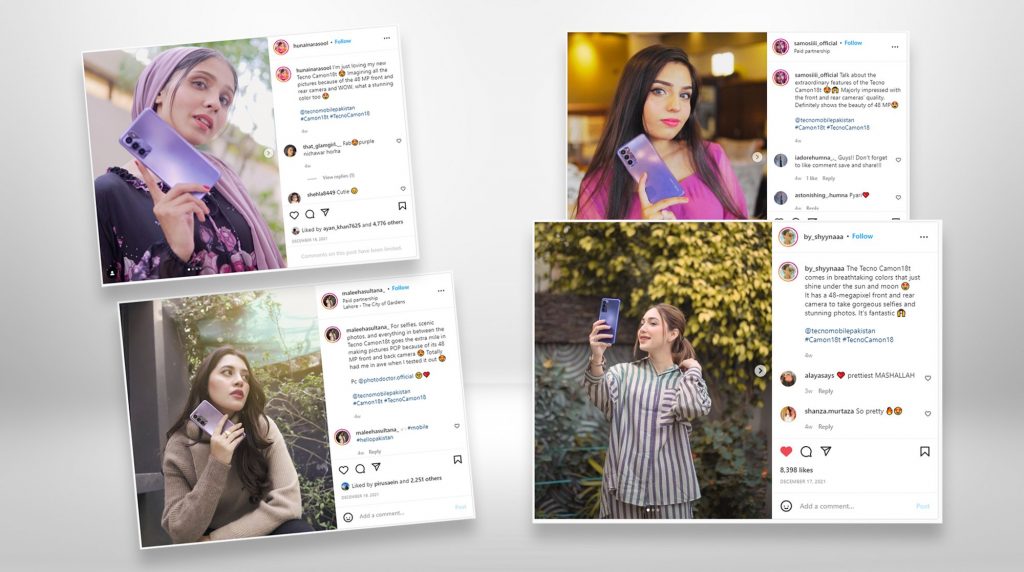 The last smartphone in the series, the Camon 18P, is also an incredible device for a good photography experience and productivity. It comes with all the features you'll need to enjoy the latest smartphone technology! It features a 16MP front and 48MP rear camera, 120Hz FHD display, the G96 fast processor, and a 5000mAh battery. So, the Camon 18P meets all your needs. Influencers who went not only for camera but also performance were seen appreciating the phone on social media.
Seeing these bloggers enjoying their time with the new camera technology of the Camon 18 series, who wouldn't want to test it out themselves? So, go and get your own Camon 18 smartphones today!