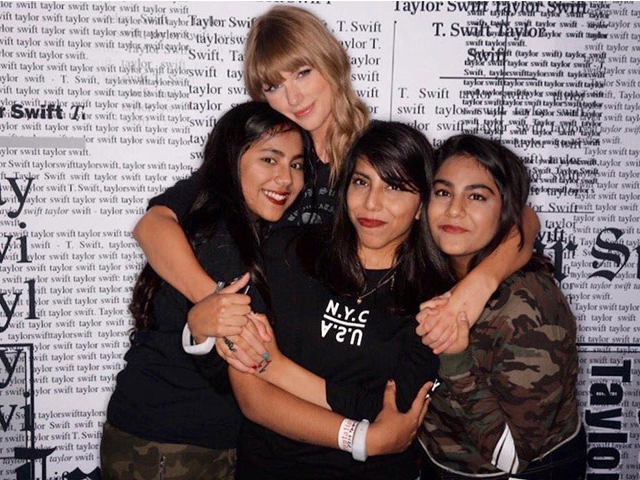 A female Pakistani Immigrant Student from Ontario University got the best present one could ask for, and that too from her favorite pop star, Taylor Swift. A chance to continue forward with her education.
Ayesha Khurram met Taylor Swift a year ago when the singer had a concert in Toronto and while it was a fun memory, she thought nothing of it. It was when Ayesha and her family were struggling to pay her tuition fees for the university that she went online to ask for help.
[post_ads]
"When I posted, I was just like venting. It's hard to pay off tuition. It's really expensive," Ayesha told international media. "One of my friends online was like, 'You should drop your PayPal so we can help you out,' and I was like, 'That's not a bad idea, I should totally do that.' And then I did. And next thing I know, I literally have no more problems anymore."
Ayesha got a notification about an online money transfer by the Taylor Nation, LLC which showed a total of $6,386.47 had been sent to her with a note from Swift saying, "Ayesha, get your learn on, girl! I love you, Taylor!"
What a sweet gesture indeed.
It was a special moment. "I can't put it into words. It was insane. I could not believe it," Ayesha said. I literally could not believe it. It was like this guardian angel that kind of popped in and said, 'Hey, you have troubles, but now you don't have troubles anymore,"" said Ayesha.
[post_ads_2]
It's more than what I asked for. She is just so generous. I literally cried myself to sleep last night. This is the kind of thing you don't expect. You don't even dream about it. In no corner of your brain are you thinking, 'Taylor Swift is going to send me money and help me out.'"
This is not the first time the celebrity singer-songwriter has given money to her superfans for post-secondary education purposes. In 2015, she sent Rebekah Bortniker a check for $1,989 in order to pay off her student loans in the United States, according to USA Today.