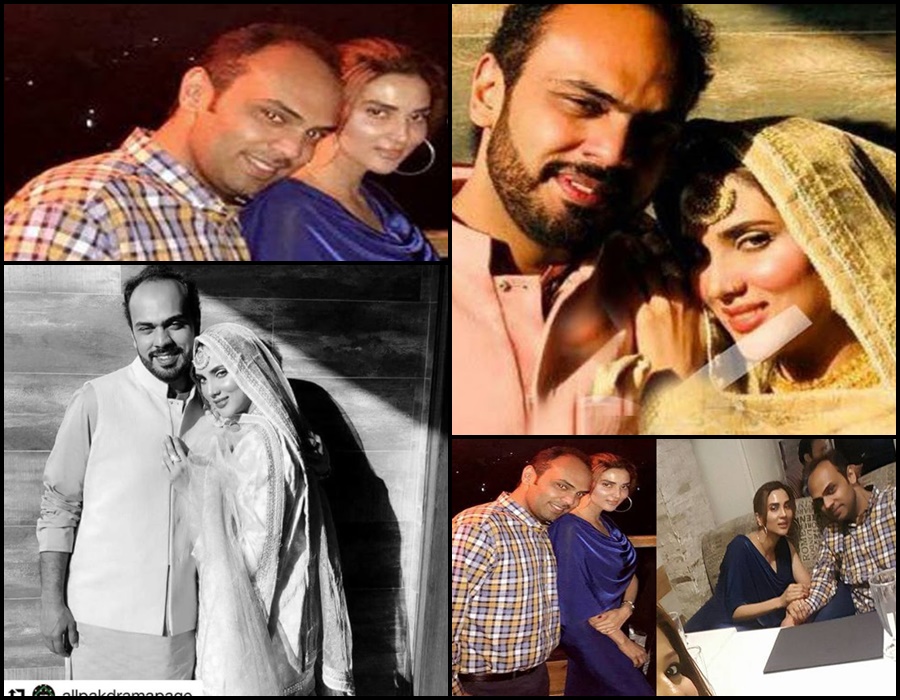 Fiza Ali update her facebook status Divorce. This is her official account. On this account last year she announce about her wedding with Ayaz but now all the posts related to marriage with Ayaz are removed now.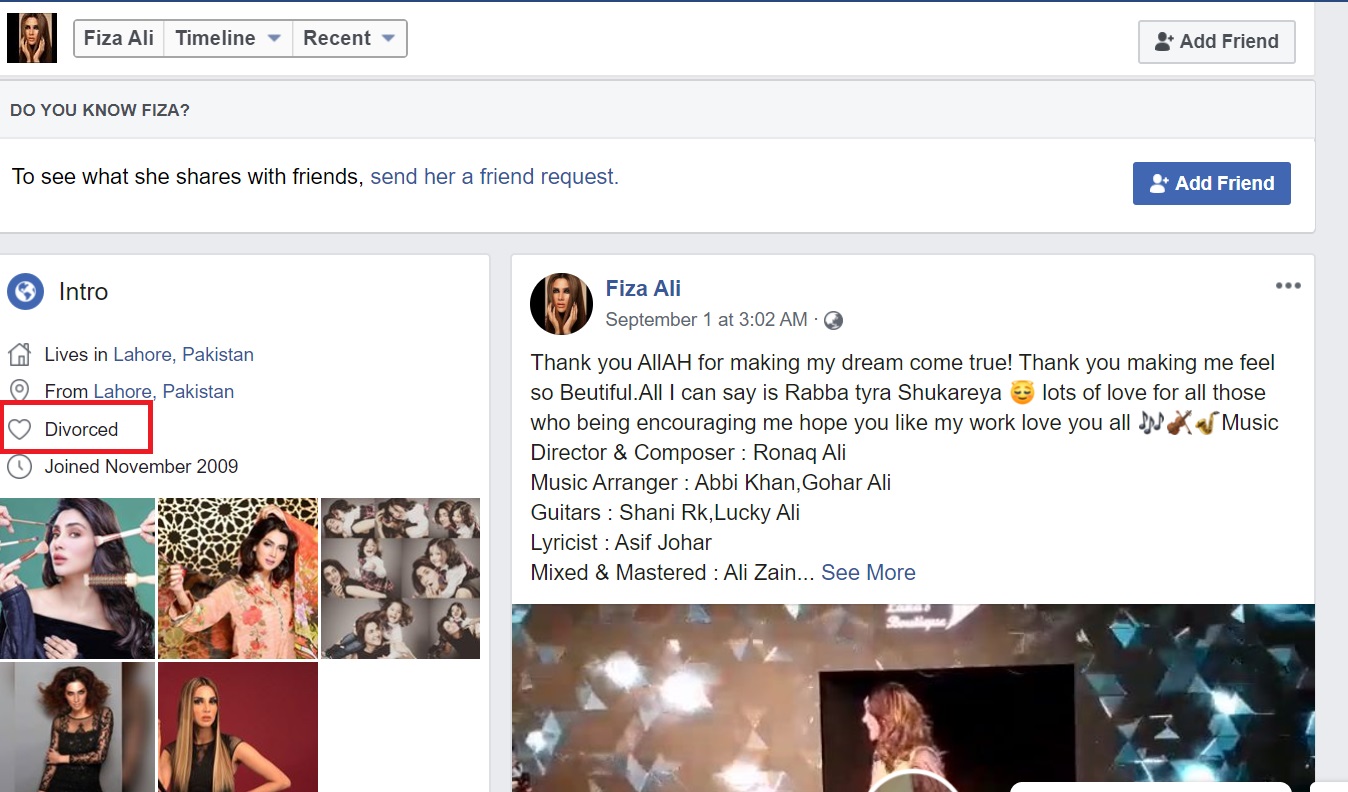 Fiza is fist ever actress who don't hide any thing about her life and now she openly announce about her separation from off the camera showbiz person Ayaz Malik who use to run ad agency in Karachi. In last interview when anchor Mohsin Bhatti ask fiza that she will ever going to reunite with her ex husband fawad so she replied that " jis ghar jana nahi waha ka rukh bhi nahi ker na chaye .
[post_ads]
Anchor Mohsin Bhatti ask this question because he knows that Fiza got divorce from Ayaz Malik who was her second husband and in our religion woman can go back to her first husband if she got divorce from second husband also. this is called Halala.
Last year Fiza Ali announce that she is now married to Ayaz Malik and soon she will leave showbiz . even she changed her name on facebook from Fiza Ali to Fiza Ayaz Malik but now we heard that Fiza has got divorce from second husband Ayaz Malik . As she has again changed her name from Fiza Ayaz Malik to just Fiza Ali and she has delete all posts about her nikkah with Ayaz from facebook and instagram.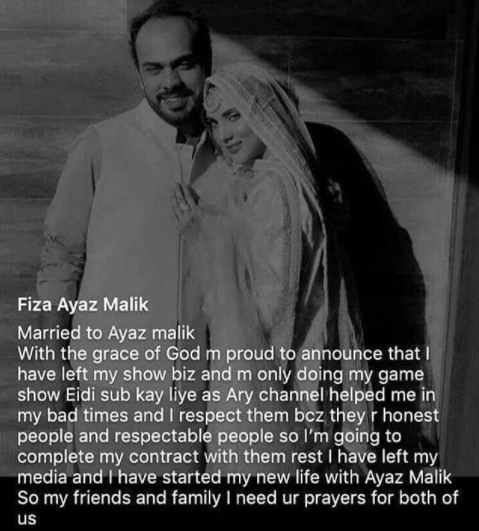 [post_ads_2]
when she got married to ayaz she announce that she will start her new life with ayaz malik and will say good bye to show biz but after just few month we saw her again on tv , these days she is hosting a show on GNN news.
Few days back when she come to ek nayee subha morning show, she said not even a single word about her second marriage , even she said that she has same relationship with family of fawad her first husband despite of getting divorce from him .