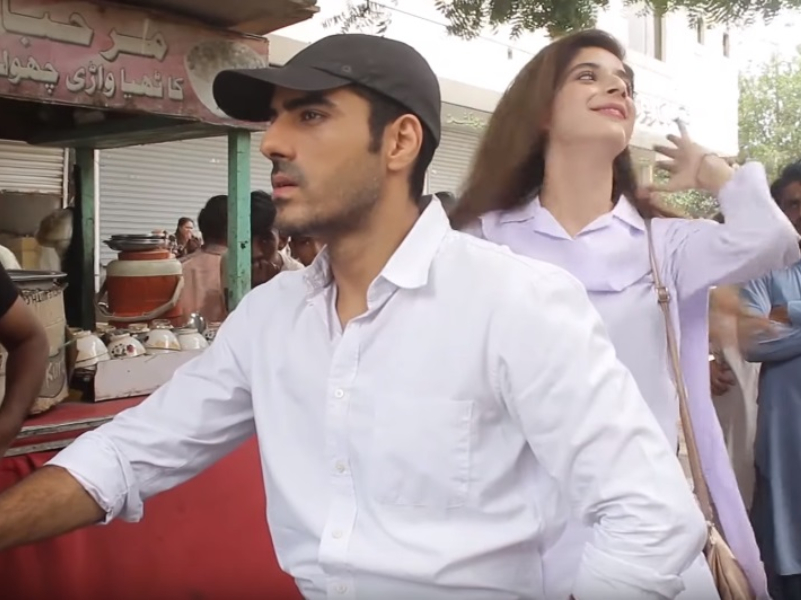 After the success of Sammi and Aangan, Mawra Hocane is all set to hit the television screens once again with Daasi, and this time she's pairing up with Adeel Husain, who's returning to the screen after a bit of a hiatus.
The HUM TV projectfeatures Mawra as Sunehri and Adeel as Salahuddin, and by the looks of the teasers, the show promises to take a turn from the run of the mill stories that our television screens are inundated with recently. The project, helmed by Mohsin Talat, has been kept under wraps for a while now, and not many details have been revealed, even prior to the teasers. However, team Something Haute landed at the sets of the upcoming serial recently, and we've got exclusive details for you, as promised!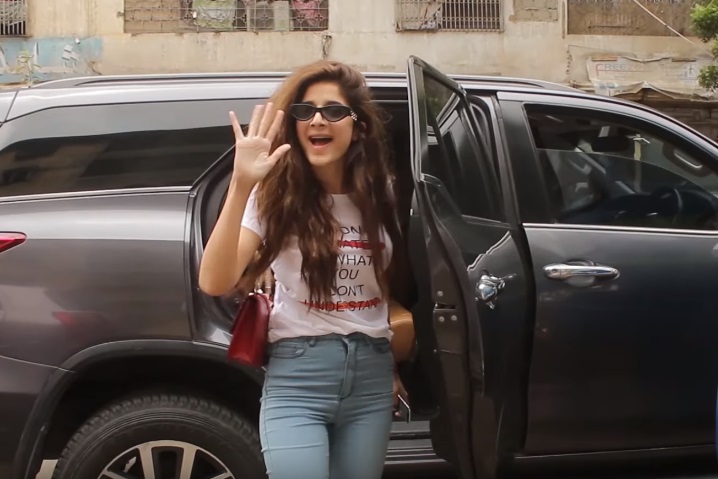 We followed Mawra as she prepared to get into character as the chirpy and happy-go-lucky Sunehri. Nestled in her vanity van, she guided us through her hair and makeup, and as soon as she stepped out, crowd control became a huge issue; she had no qualms whatsoever with people showing her love. It was apparent just how much the masses adore our television stars and it really was a sight for sore eyes.
[post_ads]
Talking exclusively to Something Haute, Mawra revealed why the serial has been kept so low-key, despite having two beloved leads. "I thought we should finish the project first. My previous project had a lot of hype created around it over the course of a year, and to be honest, it's not in our hands to decide when a project airs, so I thought 'let's be safe this time'," she said.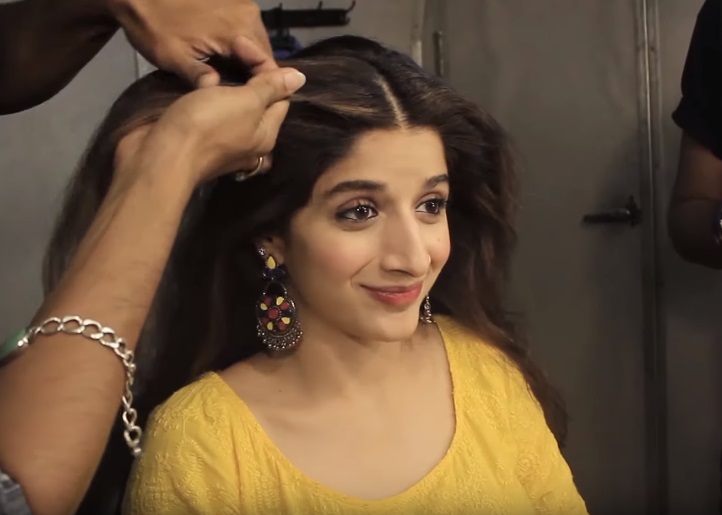 Commenting on whether her character is different from her earlier roles, she said, "Sunehri is a loud, colorful, vibrant and bright character as opposed to what I've done in all these years. She's full of laughter and fun, and finally I won't be crying in a drama!" She also feels that Sunehri's vibe has rubbed off on her in real life as well. "I feel very lively performing this character. I think I've started to chatter a lot more, smile more, so that's good," she revealed.
[post_ads]
Something Haute also got to talk to Adeel Husain at length about his break from acting and why he chose Daasi as his return to the small screen. "Daasi is a very interesting story. You look for something different in dramas, and it is an interesting run-away story; people run from their lives to safeguard themselves from some things, or to fix some thing, and Daasi has those concepts. It's got a lot of shades in it; there's a bit of a love story, but there's also two individuals whose lives go through important developments, it's a story about two different ends of a city," he shared.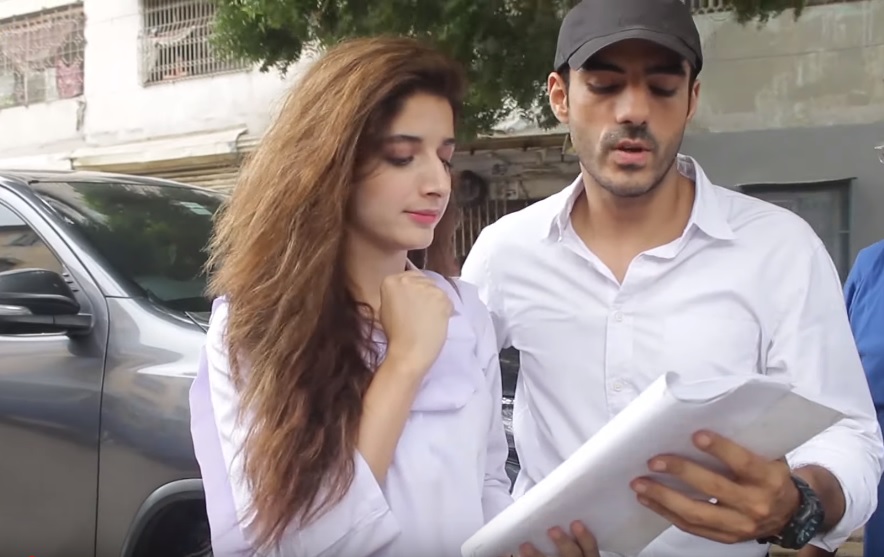 Talking about his long break, he had some interesting things to say. "I did two films in 2016, and I had decided that I won't be working in 2017 at all; I had been working for 5 to 6 years non-stop at that point. So I went on a big break, and I had met somebody very significant in my life, and I was also writing," he shared. We wonder who that lucky somebody is!
From the looks of it, Daasi is well on its way to make an impact, and we extend our well wishes to the whole team.
For more insight and details, you can watch the complete video here:
[post_ads_2]