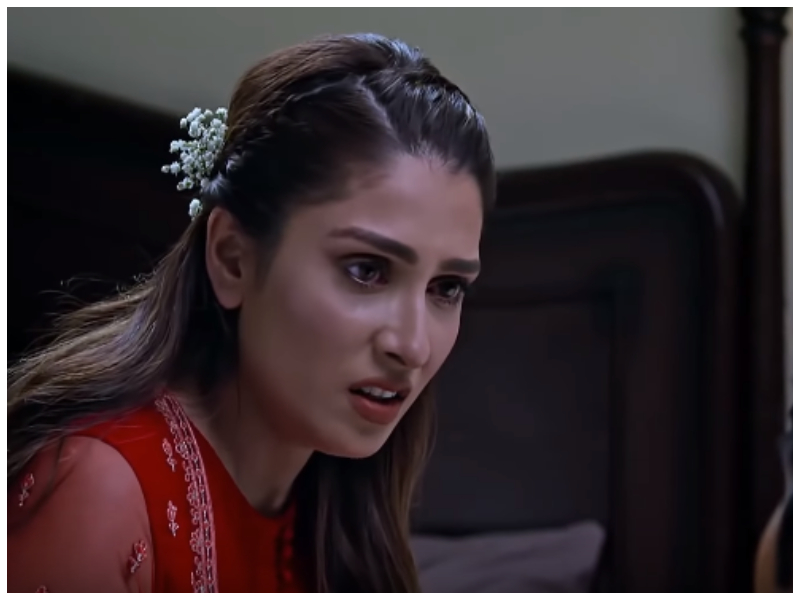 Three episodes in, Nadeem Baig's directorial Meray Paas Tum Ho has fully established that Danish (Humayun Saeed) is not only a doting husband, but he is head over heels in love with his wife, Mehwish (Ayeza Khan). By this time, a backstory of their character would have been a nice addition to explain why did Mehwish fall for such a naive, complacent man, who isn't cut for the worldly charms. Mehwish, on the other hand, is completely opposite to him in nature and we can't help but wonder what attracted her to him as apparently they are polar opposites and not compatible at all.
We know that Danish is willing to risk his life, career and reputation only to make his wife happy and thus he is making irrational decisions. It is evident that Mehwish makes unreasonable demands; she hasn't accepted the fact she is married to a man who can't afford luxuries of life. And while there is no harm in striving to be better, she is living in denial. Mehwish's vanity is well-praised; everyone around her makes her realize that she deserves a better life and a better man. But does she agree?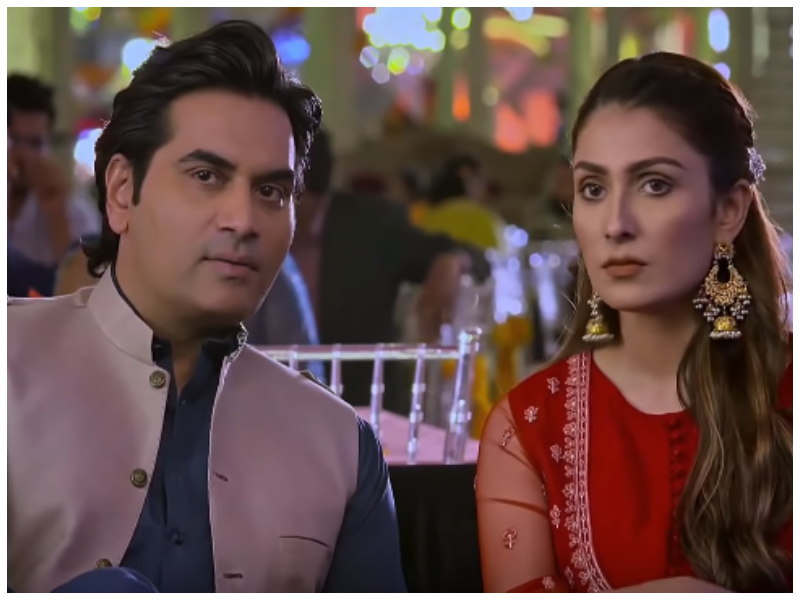 Well… there comes the major conflict in her personality. It is unbelievable that both of them have been married for seven years and yet they don't know each other at all. They both want very different things from this marriage and life itself. While Danish keep reiterating that she is his most-prized possession, she wants necklaces, nice clothes and lavish dinners. Surprisingly, he is making all efforts to provide her these comforts and both of them are completely oblivious of the fact that their kid's education should be a bigger priority.
[post_ads]
Saturday's episode also showed that Mehwish's commitment to her marriage is wavering. Why did she ask Shahwar (Adnan Siddiqui) to not mind her refusal to dance with him? She is the boss of her friend's brother, practically a nobody to her. Why was she happy when earlier a total stranger like Monty told her that she is the most beautiful girl in the building? Later, she even went to the market in Monty's car and called him 'devar' (brother in law) while in the second episode she wasn't even aware who he was. He even called her marriage a mistake and asked her not to tell Danish that he dropped her.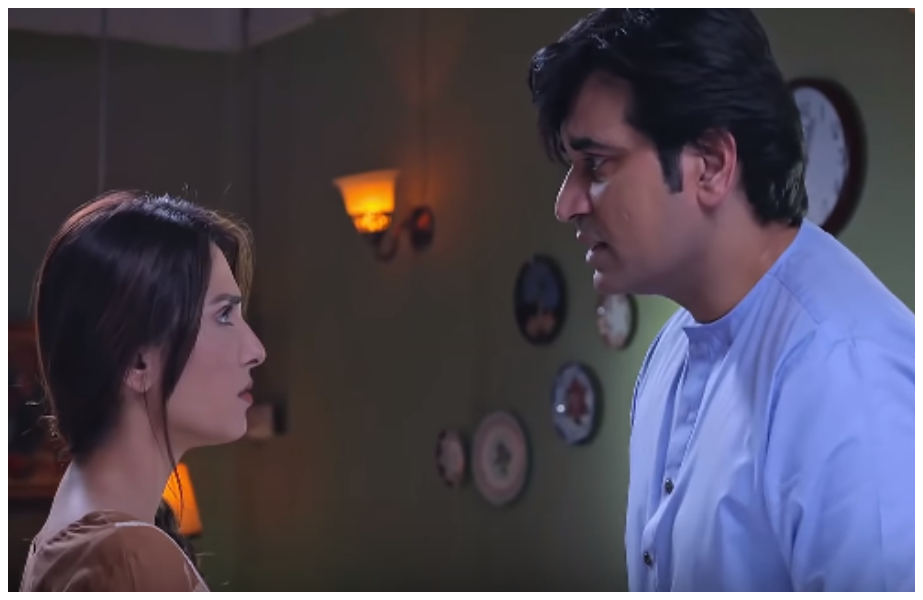 Insecurities are silently seeping into their relationship as Danish clearly asked her not to wear a revealing blouse. Though it was all garbed in his possessiveness and love, it is apparent that Danish feels his marriage is too good to be true. Although he is willing to go to any lengths to make his wife happy, he knows deep down that she is slipping away.
Ayeza Khan and Humayun Saeed, both have played their characters to the tee. We haven't seen Humayun playing a simple and gullible man like this before. Ayeza is also in a new avatar. She is playing Mehwish with a certain ease; a girl who is clueless that her unreasonable demands have turned her honest husband into a reckless person. She is walking towards a mirage, completely unaware that she will be left with nothing but remorse.
What intrigues us most about Meray Paas Tum Ho is both its leading characters; who are neither black nor white. With all their negative and positive traits, Danish and Mehwish are two people who are not willing to give up on each other. However, they are not even addressing the elephant in the room; there is a stark difference in their definitions of 'happily ever after'.
You can watch the third episode here and share your thoughts:
[post_ads_2]