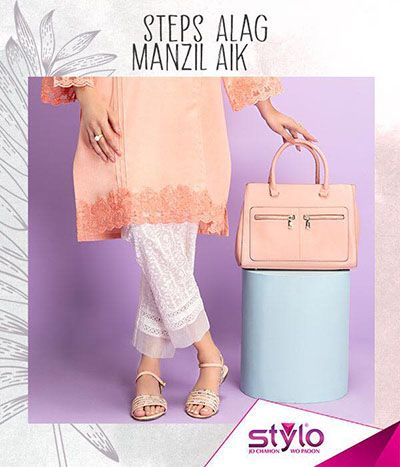 Stylo Shoes Fashion Brand is Pakistan famous and well-known fashio brand. This summer Stylo unveiled new Shoe Collection for the Upcoming Spring & Summer Season. In the summer season, Mostly girls like to wear Simple & Flate sandals with Casual wear & Formalwear. And the Stylo shoe footwear design is liked by everyone.
Keeping it simple yet bold with an effortless comfort wherever you go Shoes, Pret & Accessories at Stylo Stores – all available at Stylo Stores.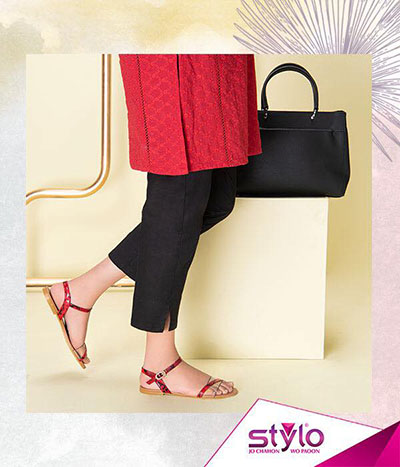 A bold print with varied hues in this strappy sandal that'll be your go-to in the warm weather. This is the Latest & beautiful designs for the casual wear in this 2020.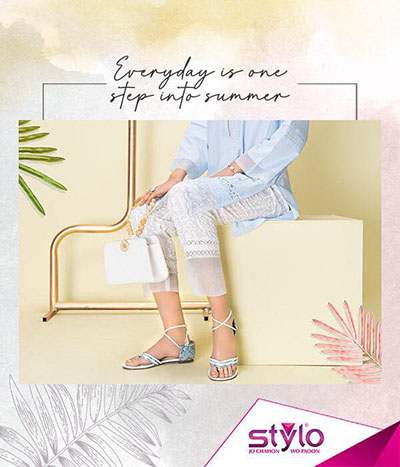 Shining, iconic studs and pearls elevating the toe strap of this fashion-forward sandal, making you ever-ready for those summer days. It is a flat shoes & easy to wear.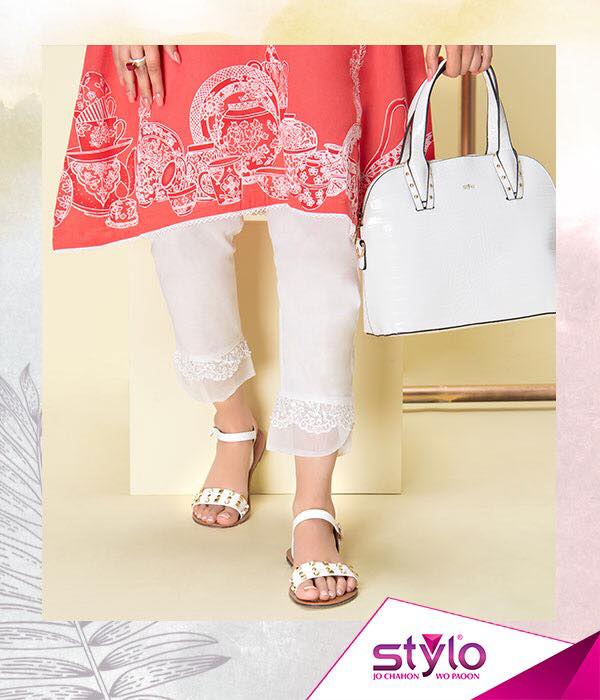 Here is the Pret wear Shoe for this summer wear. Slide into summer with your feet strapped in a floral print sandal that will surely draw all eyes on you. This Available at the available at Stylo Stores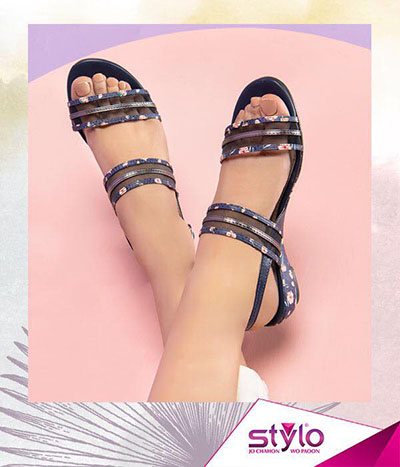 Raise your shoe game and dress from the feet up in straps floral print sandal that will surely draw all eyes on you. Head over to Stylo Stores to shop for This pair of shoes.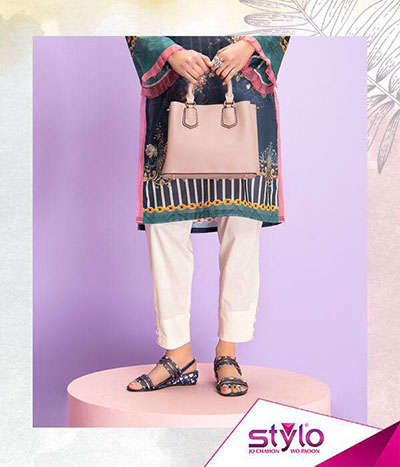 Twinkling pearls embellished along with the toe patch for those comfortable evening out with friends. You can buy this shoe at the stylo store.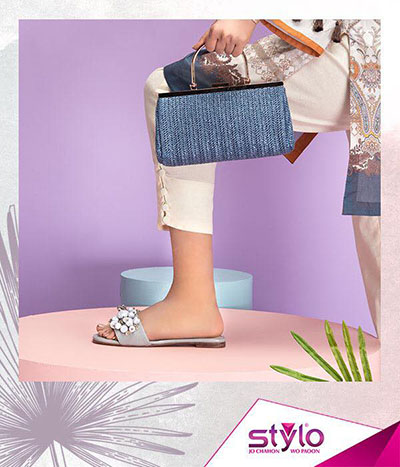 Straps coming together to form a cage-inspired silhouette fused with laced denim trousers and white shirt, complementing the entire look with the right accessories head over to check out the latest Summer Collection '20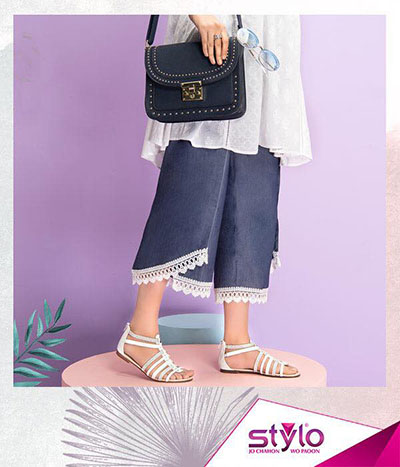 Some days, all we want is to keep it minimal, what better way than to pair up Stylo's Pret with chic Khussa to give you that look You can now shop from Stylo shoe center.