A new project with Turkish actress Esra Bilgic, better known as Halime Sultan, has been announced by Pakistani actor Arslan Butt.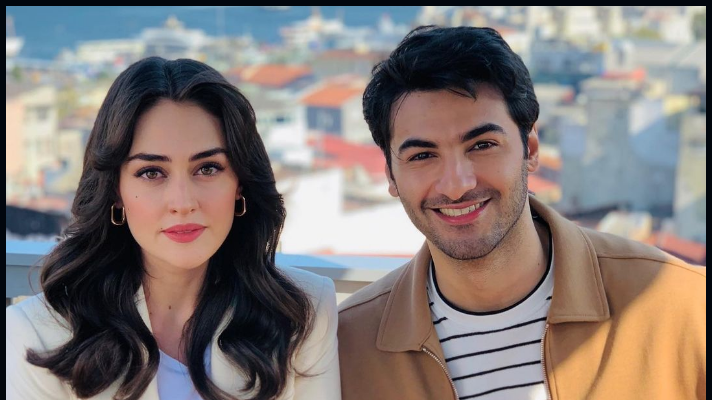 Check Also – Esra Bilgic Beautiful Photo Shoot for Khaadi New Winter Collection
Butt posted a picture of himself and Esra on Instagram from the set. Butt wrote that working with Esra Bilgic was an honour.
From the sets 🎬 … It was great to work with you @esbilgic . You're indeed very humble and gem of a girl and I truly enjoyed your company on set 😊 Looking forward to see you in Pakistan Inshallah 👍🏻
Furthermore, Arsalan said, "Pakistani cuisine awaits you." Soon, I'll be revealing it to you all. Gracias! On the set, Esra Bilgic was a pleasure to work with because she is both polite and talented. Arslan Butt stated, "We eagerly await Esra's arrival in Pakistan."
Check Also – Esra Bilgic Reveals Her Activities in Free Time and You will be Surprised
Esra responded to Arslan's post with emojis of gratitude.