Hania Aamir, Pakistan's reigning dimple queen, has once again dazzled her adoring fans with her high-fashion authenticity. The sexiest actress is always on top of the latest fashions and knows exactly how to get noticed on social media.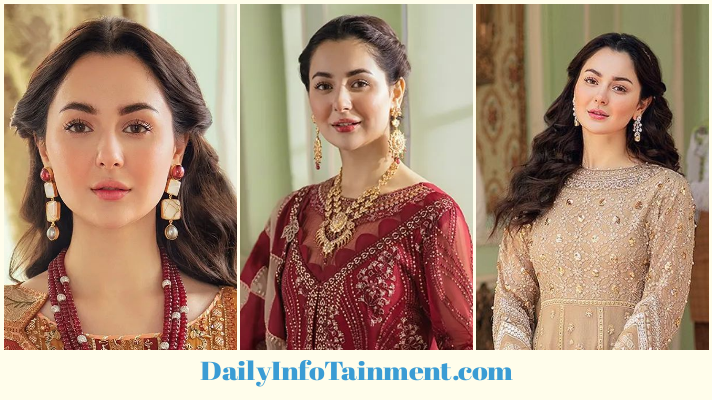 Check Also – Hania Aamir Flaunts Elegance in Traditional Red Bridal attire
Recently, the Mere Humsafar actress posed for a clothing brand photoshoot and gave fans a glimpse of her adorable style. Her designer royal outfit, embellished with embroidery, was the perfect choice for the diva!
Hania Aamir exudes Elegance in recent Vibrant colors. She was posing for Nureh recent collection unstitched luxury formals "The Secret Garden". Lets check beautiful pictures of Hania Aamir.
Check Also – Hania Aamir Stunning Pictures in white Bridal dress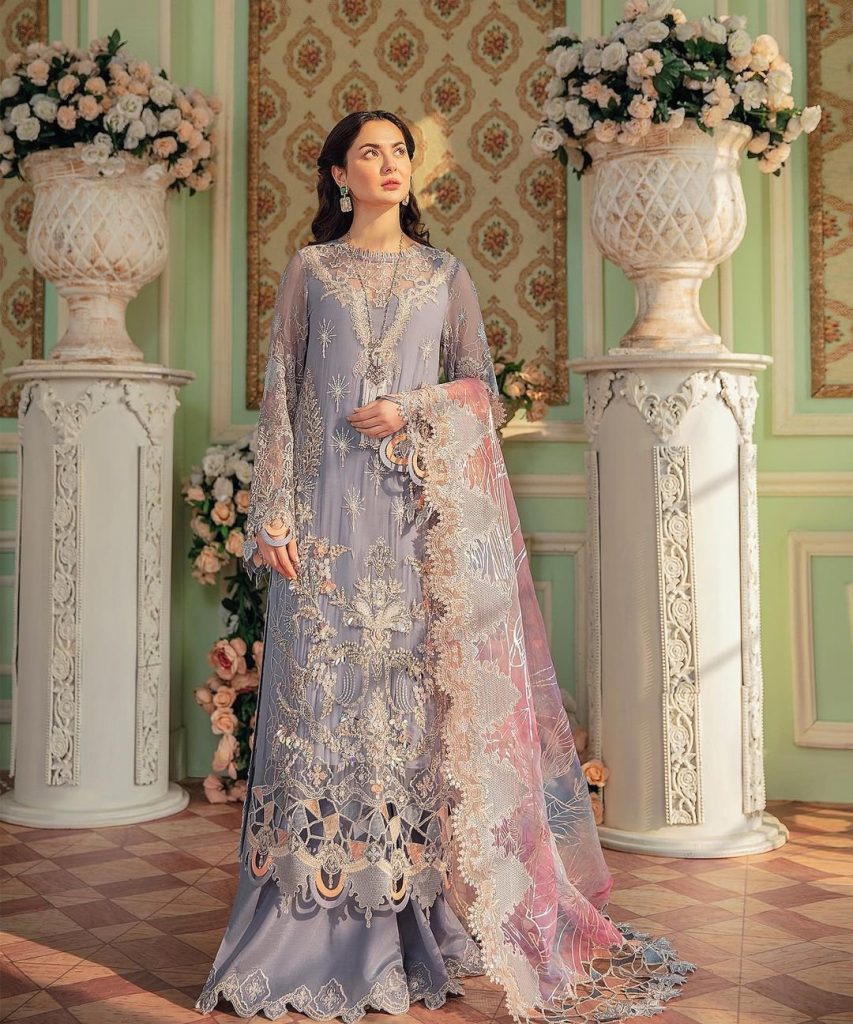 AYLIN

Inspired from the disney royal palette this chiffon ensemble comes with silver tila-work embroidered pattern crafted with heavy hand-work embellishment with studs and shimmery sequins to create a magical look – Paired with foiled printed organza dupatta with embroidered & embellished border, rawsilk lining and rawsilk embroidered trouser !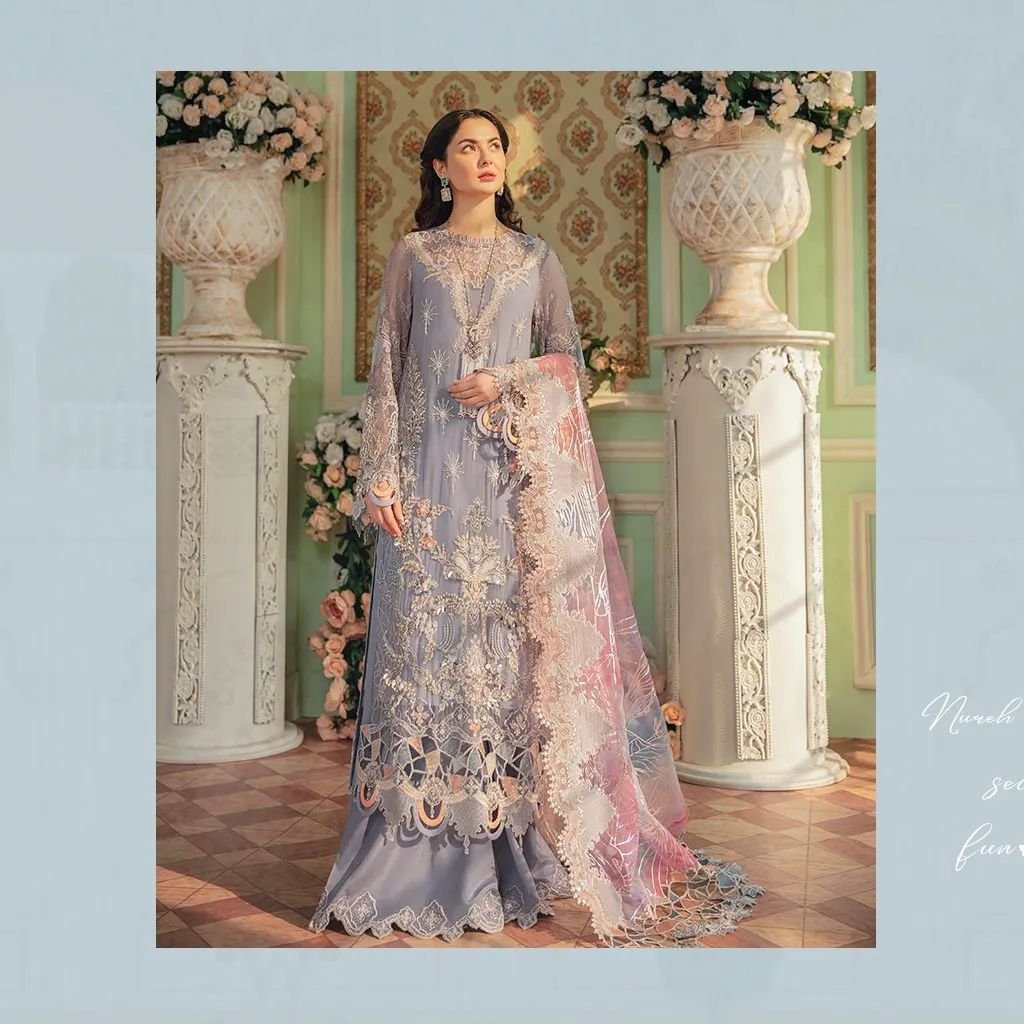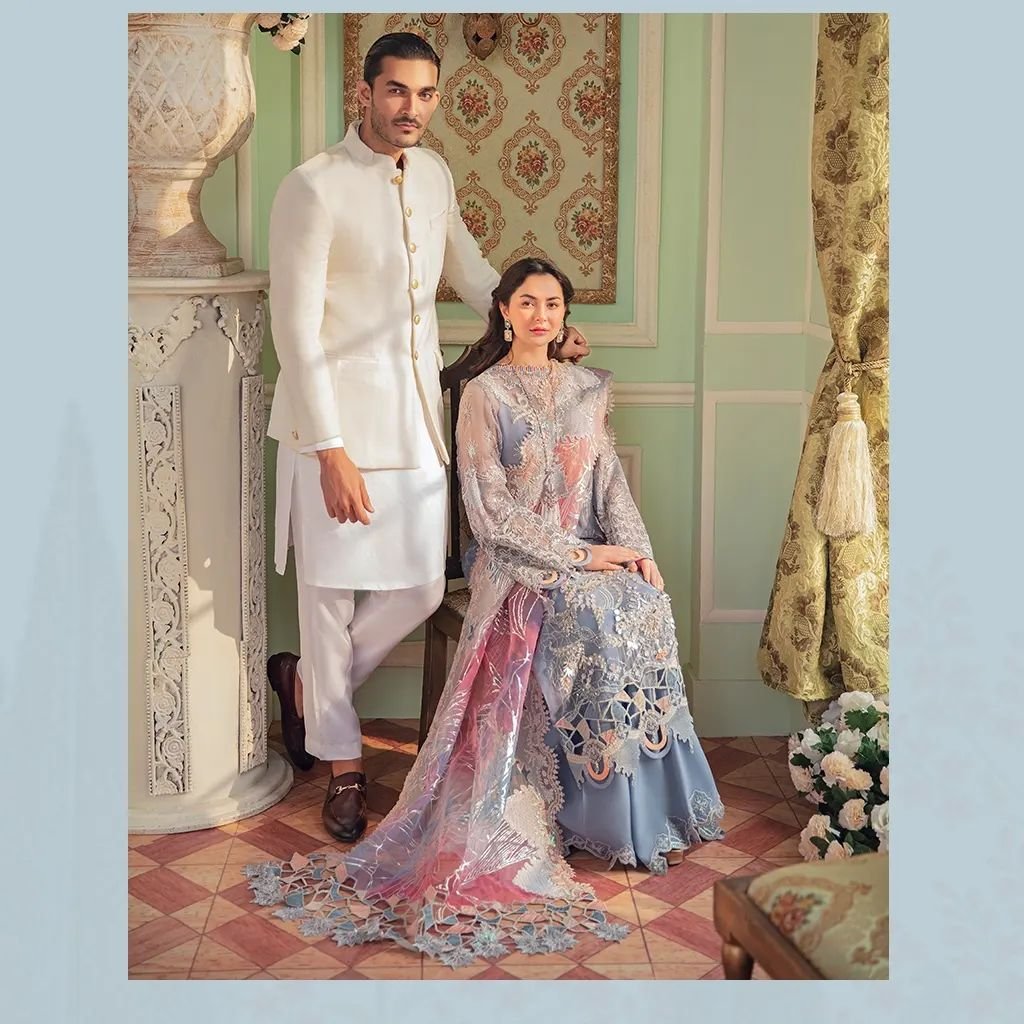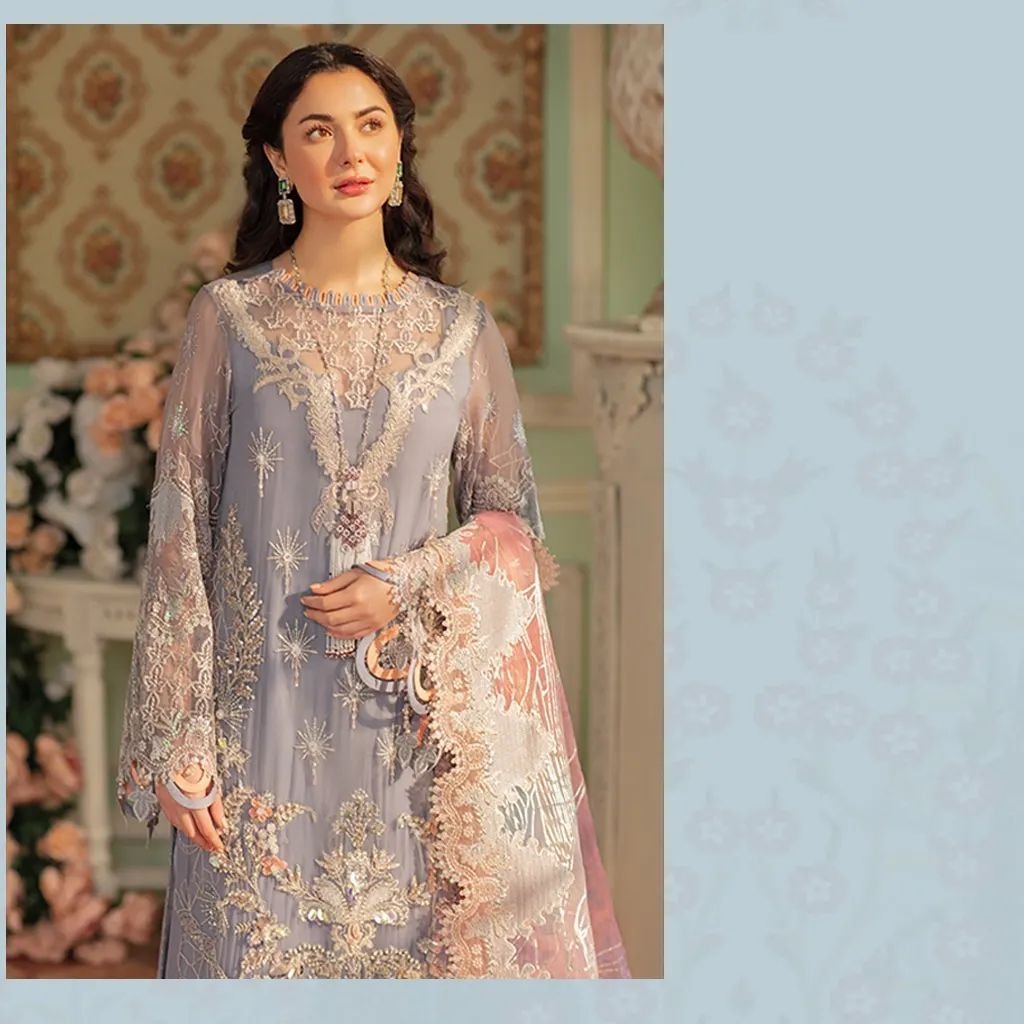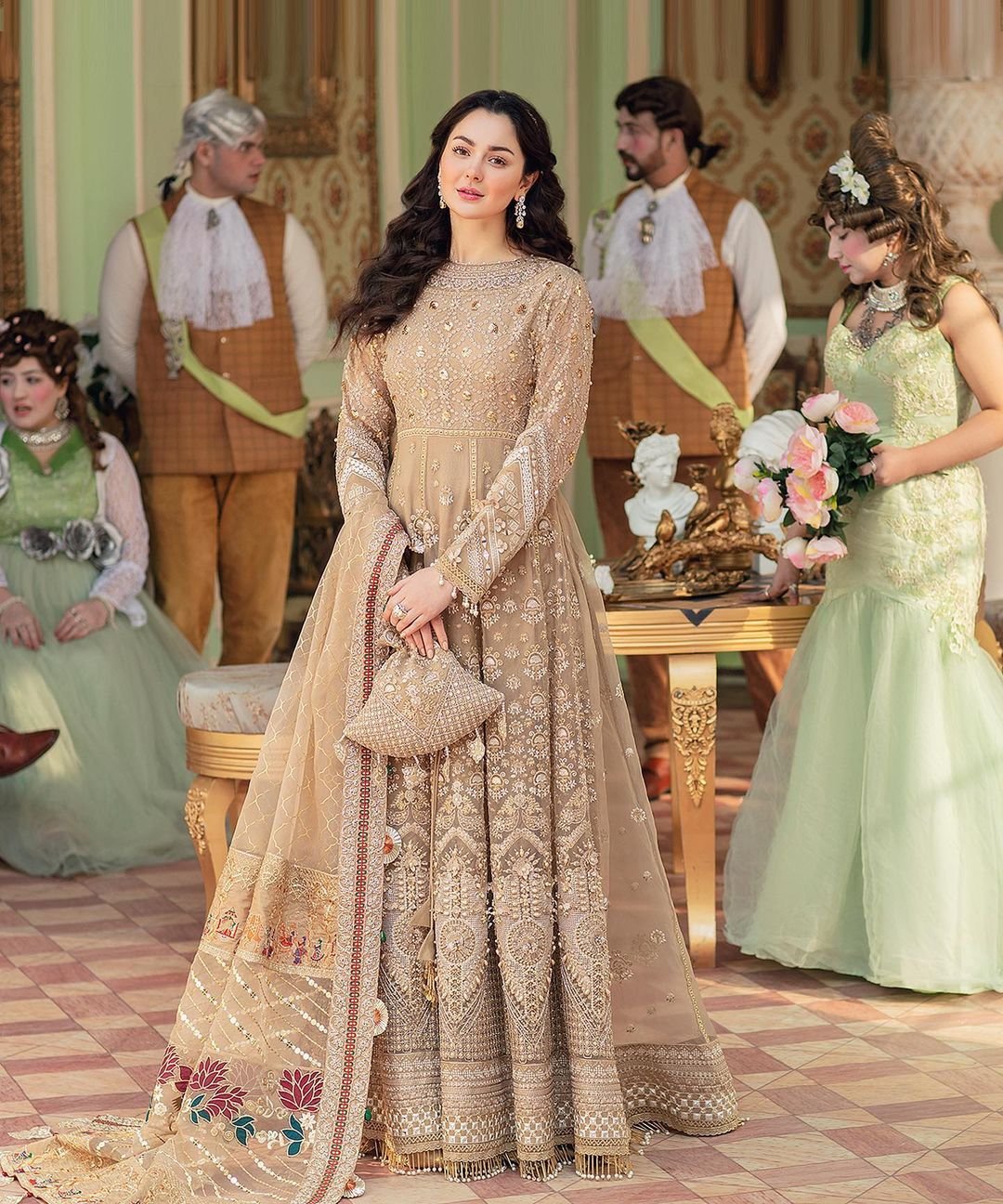 CINDERALLA – Delicately embedded with lustrous beads & intricate hand-work embellishment with mirrors on embroidered luxury fabric, NUREH presents you a story of Fantasy & Romance this wedding season!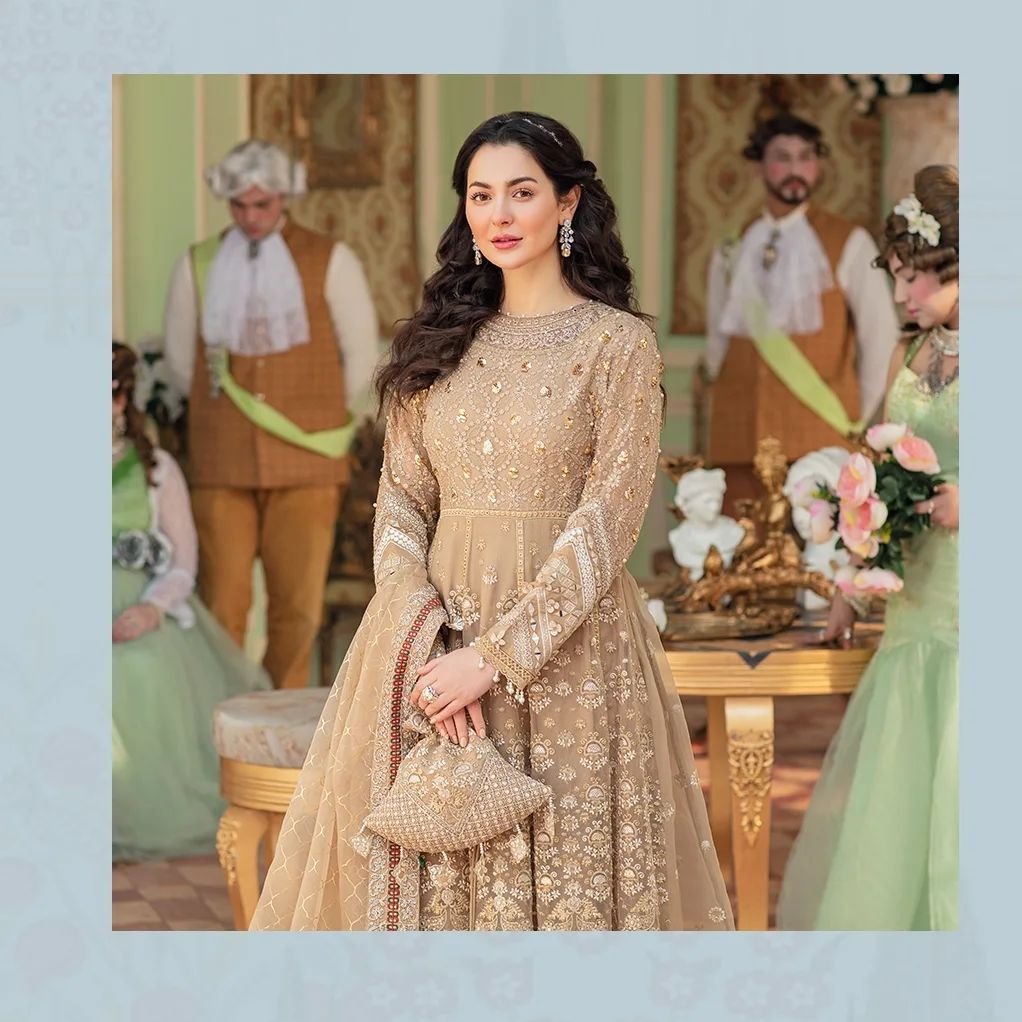 The foil print dupatta with embroidered festive historic artsy patterns & sequins uplifts the entire formal outfit with a true representation of grandeur & elegance.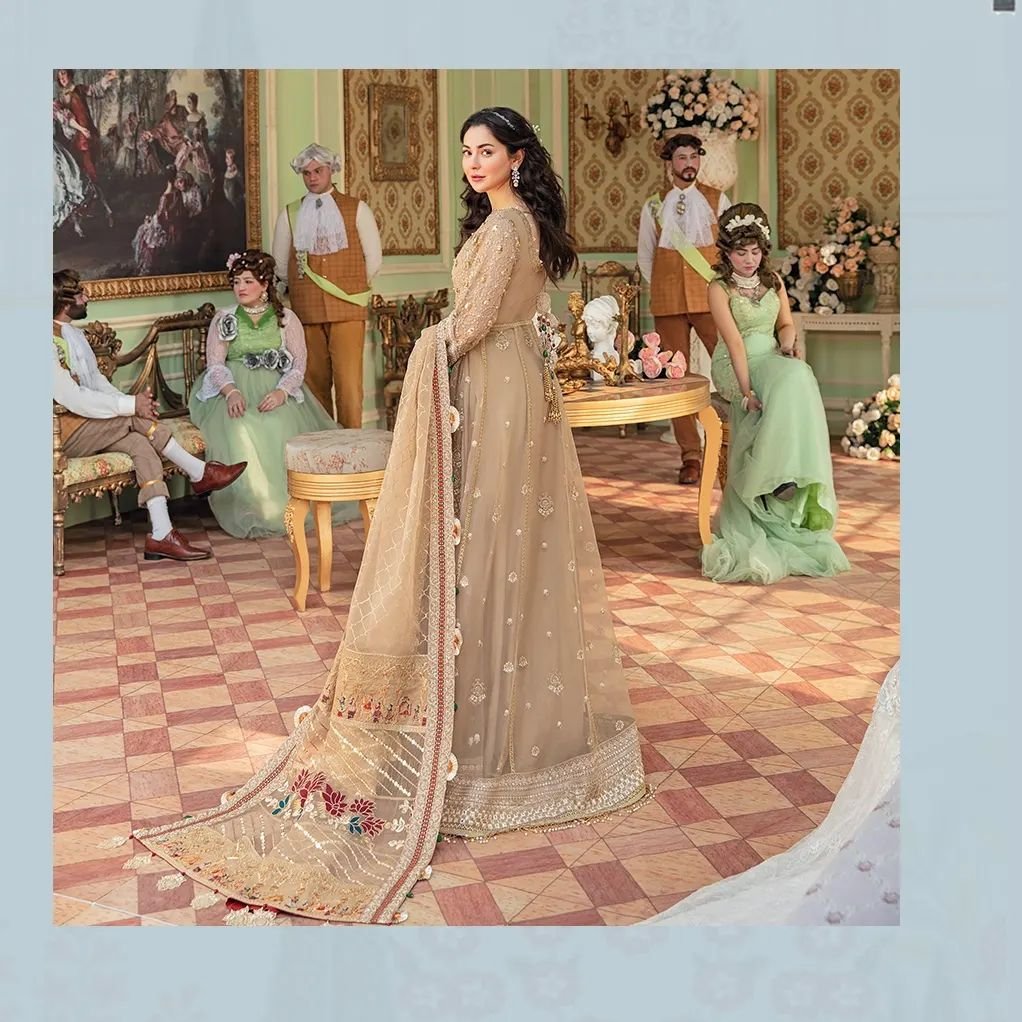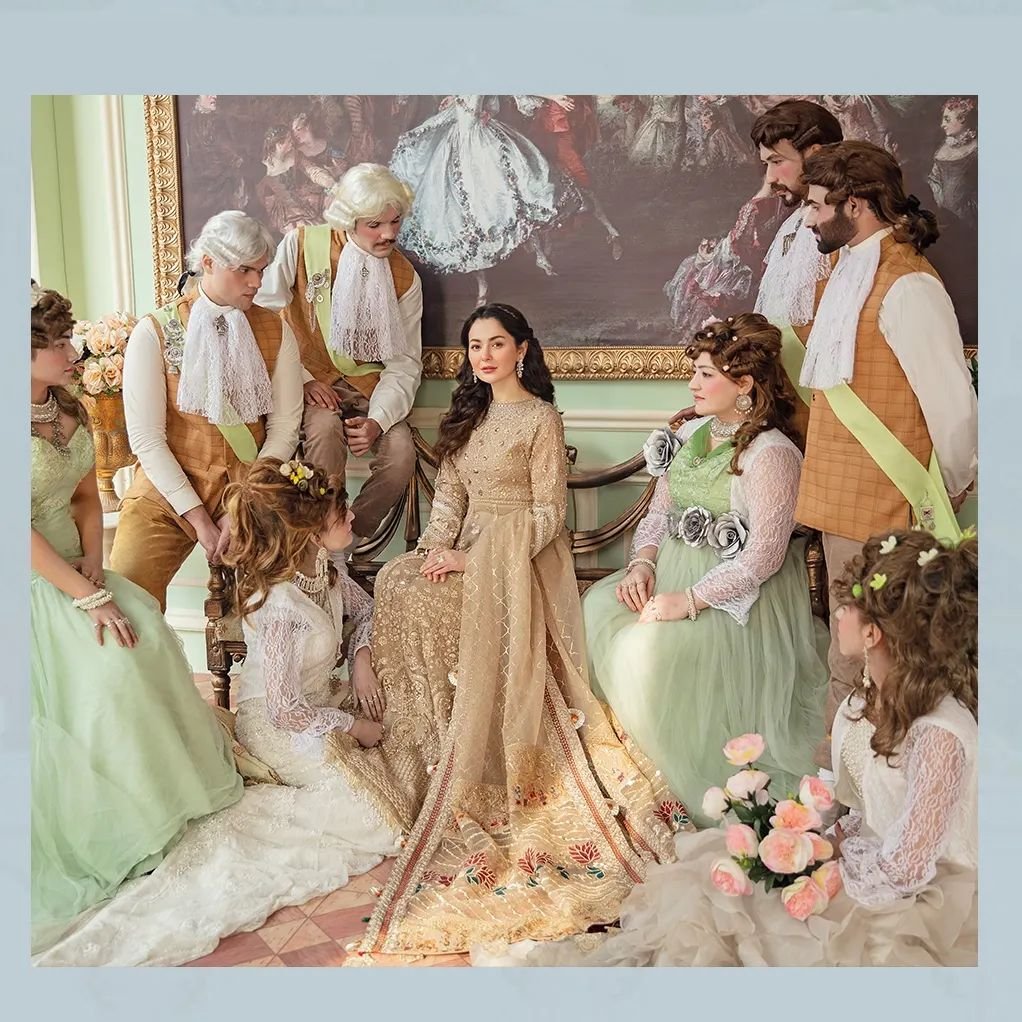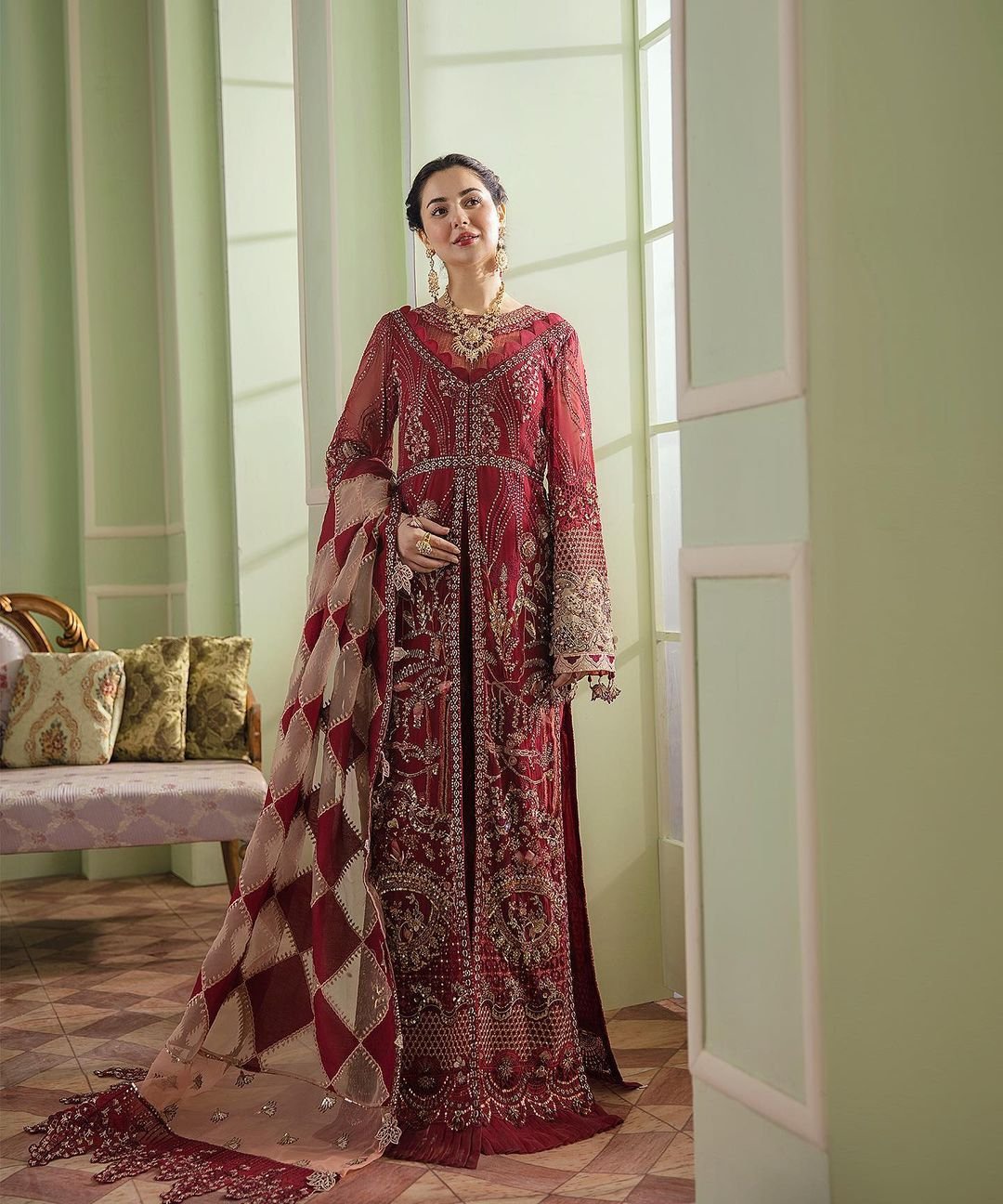 KOH-I-NOOR

Timeless yet striking wedding chiffon ensemble crafted with a heavily embellished work infused with tila & luxury embroidered work & crystals – Paired with laser cut inspired dupatta with embroidered & sequinned border & printed rawsilk pants & inner lining to glam up the wedding festivities!