Aiman and Minal Khan, twin sisters, like travelling and discovering new locations. The famous sisters are headed on another vacation to Qatar with their husbands Muneeb Butt and Ahsan Mohsin Ikram.
Aiman and Minal Travel to Qatar in Business Class With Their Husbands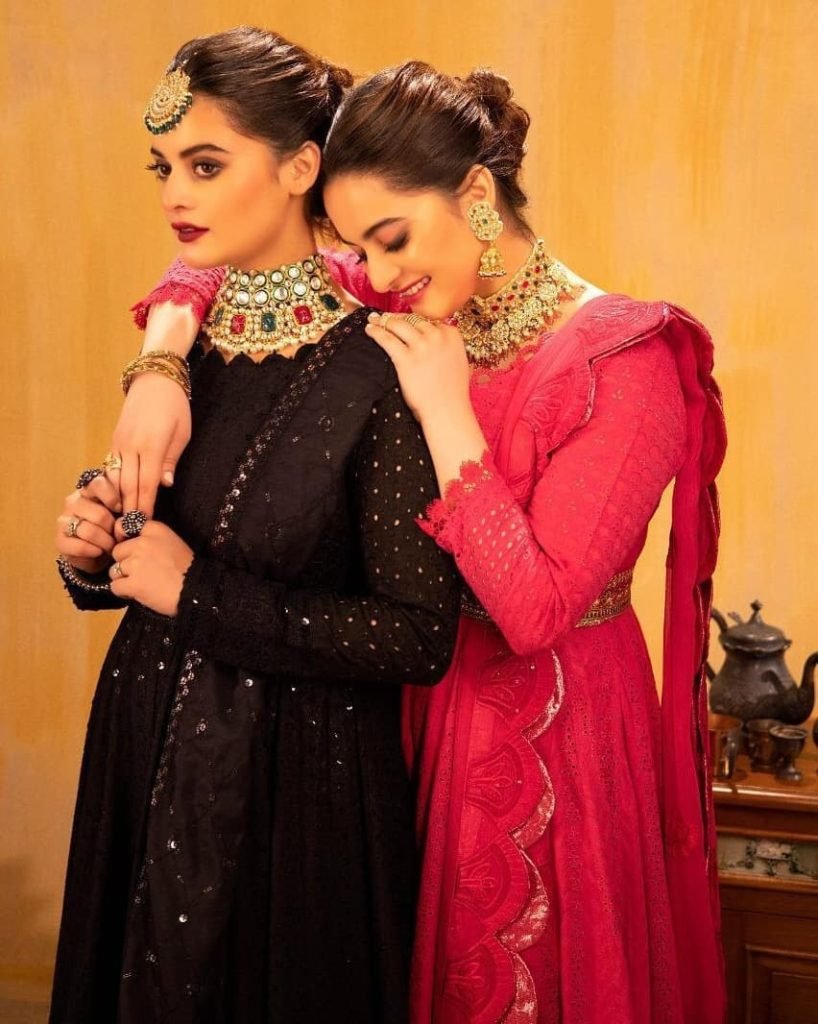 Check Also – Anoushey Ashraf in Egypt – Air Kissed Pictures surrounded by Pyramids of Giza
Last year, Minal Khan and Ahsan Mohsin Ikram married. The couple is causing quite a stir on social media, with admirers ecstatic to see them together. The two have emerged as Pakistan's next great famous pair.
Since their wedding, Aiman Khan and Muneeb Butt have been the buzz of the town. The famous couple is active on social media, sharing intimate photos from their married life on a daily basis. Fans enjoy how much these two care for one another.
Amal Muneeb, the couple's gorgeous 2-year-old daughter, is the couple's first child. The lovebirds are heading on another family vacation to Qatar. The lovebirds shared some of their enticing airport pictures with their admirers and followers.
Let's Check out.
What do you think about Aiman, Muneeb, and Minal, Ahsan's great photographs? Please share your ideas in the comments section below.