The brand essence of Infinix, "The Future is Now" befittingly compliments its success journey despite severe competition and challenges in the local markets. With a range of power-packed devices up its sleeves, Infinix recently surprised the technology experts and consumers by the launch of Infinix Zero 5G – a device powered with MediaTek's Dimensity 900 master processor which guarantees high-performance gaming experience.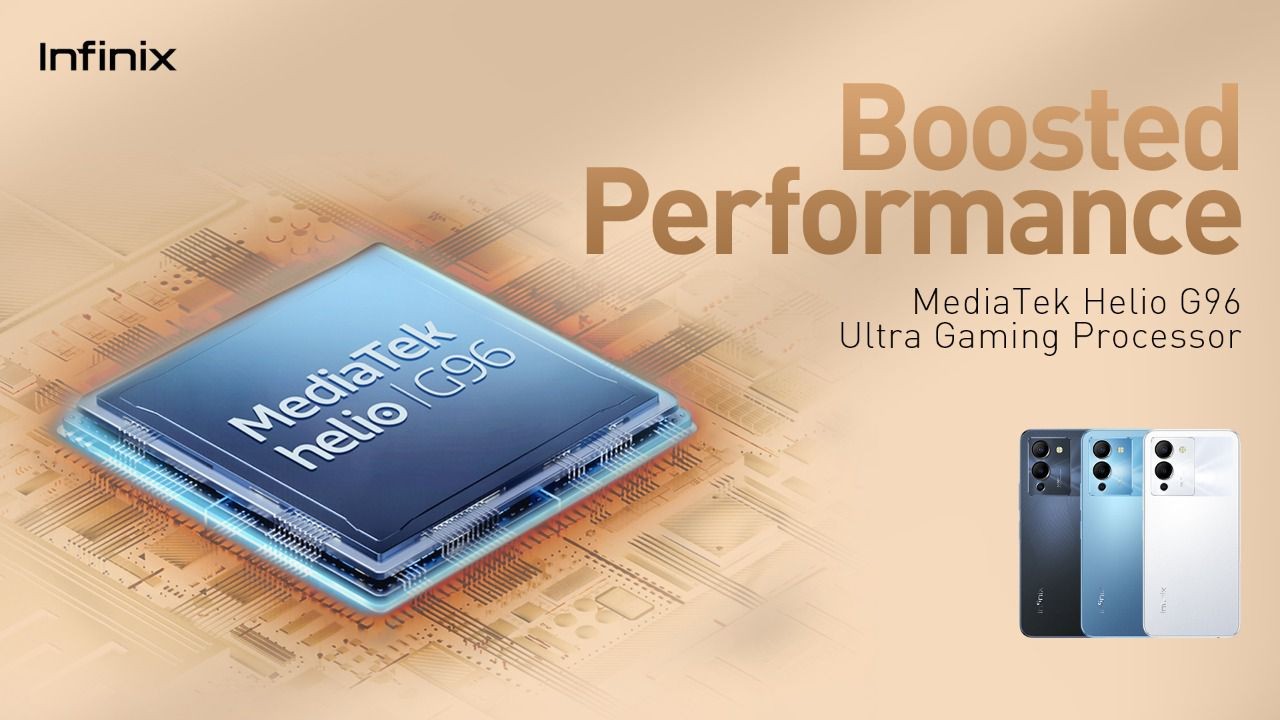 The device with its premium look not only managed to win praises for the supreme design, but consideration of its powerful processor, has set the perfect example for the competitors as well.

Another such example was set with the launch of its new gaming smartphone series – Infinix HOT 12 which successfully delivers next level multi-tasking and gaming experience to the users. The brand further intensified the specifications by adding a a 90Hz refresh rate and a massive 5000mAh battery which is enough to last from dusk till dawn!

The success story of Infinix as the most loved smartphone brand in Pakistan clearly reflects the brand's vision to equip its devices with everything that the user requires. And above all is the Infinix offering of highly equipped devices for all price segments and for all kinds of users.

In continuation to the wide range of its devices, Infinix is now all-set to launch the power-packed Note 12 with ultra-gaming MediaTek Helio G96 processor – a move that could add the feather in the cap, as there remains no compromise on speed. Moreover, the device is equipped with an extended RAM up to 13GB which aims to not only improve the processing speed but also adds value to multi-tasking for the users.

With the anticipation building high for the launch of Infinix NOTE 12 series smartphones, Infinix continues to extend its reign as the top ranked selling smartphone in Pakistan, and with the launch of its Note 12 series, it seems that the grip on that number one position will not get loose anytime soon!

About Infinix:

Infinix Mobility is an emerging technology brand that designs, manufactures and markets an expanding portfolio of devices worldwide under the Infinix brand which was founded in 2013. Targeting Generation Z, Infinix focuses on developing cutting-edge technology embodied in meticulously designed mobile devices that offer refined style, power and performance. Infinix devices are trendy and attainable with the end-user at the forefront of every step forward.

With "THE FUTURE IS NOW" as its brand essence, Infinix aims to empower today's youth to stand out from the crowd and show the world who they are.

The company's portfolio of products is sold in more than 40 countries around the world, covering Africa, Latin America, the Middle East, Southeast Asia, and South Asia. Expanding at a phenomenal rate, Infinix grew an unprecedented 160% during 2018-2020 and has huge plans to continue creating flagship-level devices offering striking designs and strong value propositions.