PTV's Cop Show Andhera Ujala with New Characters will On Air Soon…!!!
Pakistan Entertainment Industry is not making the excellent dramas and films in this modern era but also in recent years. There are many dramas that are now becoming the sequel in this period. This year
PTV Cop Show Andhera Ujala
is getting a Sequel with new killed and talented cast. The Andhera Ujala is one of the fans favorite shows from 80s and now it is getting a reboot with new characters and some old cast members. In the Andhera Ujala the new cast includes
Danish Taimoor
,
Ayaaz Sami
and
Irfan Khoosat
. Danish Taimoor will play the
SSP Jasim's
role in Cop Show Andhera Ujala. Dildaar Khan will play a Pathan Role and
SHO
role will perform by Rashid Farooqui as Nadir. Other cast members are also included in Cop Show Andhera Ujala. This amazing Cop Show Andhera Ujala is directed by
Aamir Yousuf
and will be air on PTV and other channels. The releasing date is not disclosed yet but it would come soon on our screens.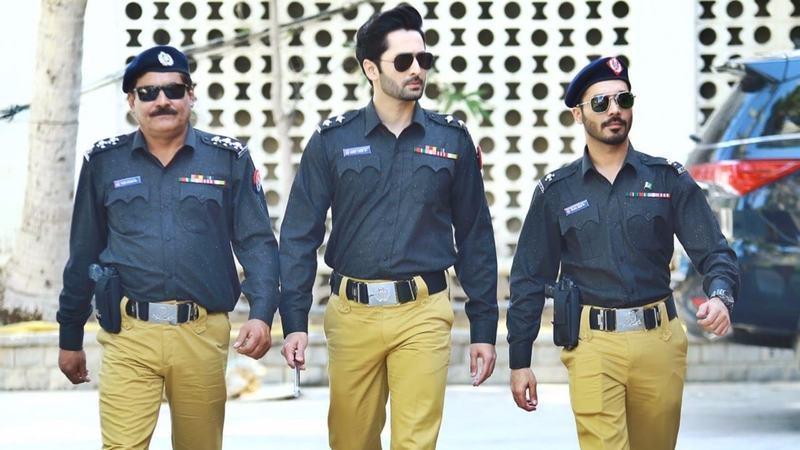 All about Cop Show Andhera Ujala
Pakistan Dramas are very popular and extraordinary so that they are rebooting now with new cast. A PTV's Cop Show Andhera Ujala is one of those amazing serials that is now getting a sequel. It would include many new faces as well as old faces in its cast. The Andhera Ujala is a 80s cop show that is now rebooting with new and old characters. The cast of this serial is as follows:
Danish Taimoor
Ayaaz Sami
Irfan Khoosat
Jamil Fakhri
Qavi Khan
Dildaar Khan
Khwaja Saleem
Irfan Motiwala
Rashid Farooqi
Pakistani film The Legend of Maula Jatt by Bilal Lashari is also under production for the sequel. Its trailer has been released that is liked by not only Pakistani audience but also Hollywood personalities.
More about Characters
Danish Taimoor would play the role of SSP named Jasim. He is a new person as a part of ASI that is loyal and trustworthy. The Pathan character will play Dildaar Khan and the SHO's role will played by Rashid Farooqi named Nadir. Like the previous time, this time the Cop Show Andhera Ujala would tackle the new case in every episode.


The beloved PTV's Cop Show Andhera Ujala will be directed by Aamir Yousuf and will air on PTV. The releasing date is not yet announced but we hope it would be on air in this year soon. So, wait a little more and make your memories refreshed by watching again this Cop Show with the excellent mixture of old and new characters.