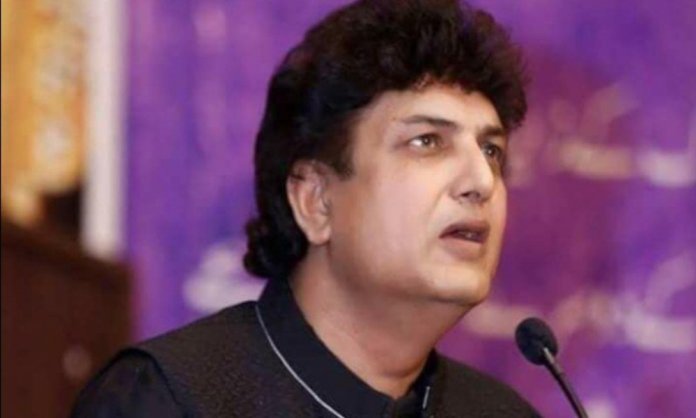 We all have our favorite celebrities, don't we? The ones we look up to with glee, respect, and admiration. But let's face it – celebrities are human beings just like the rest of us. They have their good moments and their bad moments. They may have times where everything is glorious, and they may have moments where they experience a total fall from grace, and that is not pretty at all.
Sometimes, the best way to express anger or frustration as well as to insult or offend others is just to let it all out by using a variety of so-called bad language.
In other words, sometimes, swearing or cursing is just the way to go. This is true for both real life and in the movies.
Let's have a look at the renowned names who were caught swearing on TV.
1. Khalil-ur-Rehman Qamar
The popular writer has been labeled as a misogynist and woman-hater by countless people and his views on female empowerment are honestly ambiguous. His recent tiff with Marvi Sermad spread like a wildfire when he called her a 'b*tch' on live TV.
2. Mushahidullah Khan and Fawad Chaudrhy
Entertaining 😀😃😂😁😀
Oh God 🤗
Pakistan Parliament discussing how to take Kashmir back 😃😊😂 pic.twitter.com/790sGy26t4

— Major Surendra Poonia (@MajorPoonia) August 8, 2019
A war of words erupted between PTI members like Federal Science and Technology Minister Fawad Chaudhry and PML-N's Senator Mushahidullah Khan during the joint session of Parliament on not too long ago.
3. Amir Liaquat
Legend #AmirLiaqat pic.twitter.com/9ET6h6w4eW

— وقاص Malik (@waqasm01) August 23, 2016
Amir Liaquat is popular to be an eloquent orator. On camera. However, once you switch off the camera a new side of the famed "scholar" emerges which is not above making jokes about his guest's appearance, making sleazy comments and of course referring to the iconic film "Ghalib."
4. Ayesha Sana
We have all seen TV host Ayesha Sana's tummy-tickling Bright karein isey! video multiple times and had a good laugh at all the memes and Dubsmash parodies that followed the viral clip. It's like celebs transform into a whole new person when they're off-camera.
5. Waqar Zaka
Zaka has been under the limelight since his 'living on edge days' and there's no surprise that he manages to garner attention one way or the other. Well, there's no bad publicity, right?
Do you have more people to add to this list? Let us know in the comments below.