Fatima Effendi, a well-known Pakistani actress, and model are one of the country's most popular stars. She's been in a lot of popular TV shows. Her most well-received role to date was in Bilal Qureshi's smash hit Munafiq, in which she co-starred. Man-O-Salwa, Meri Zaat Zarra-e-Benishan, Ishq Ibadat, and Kash Mai Teri Beti Na Hot are her more notable works.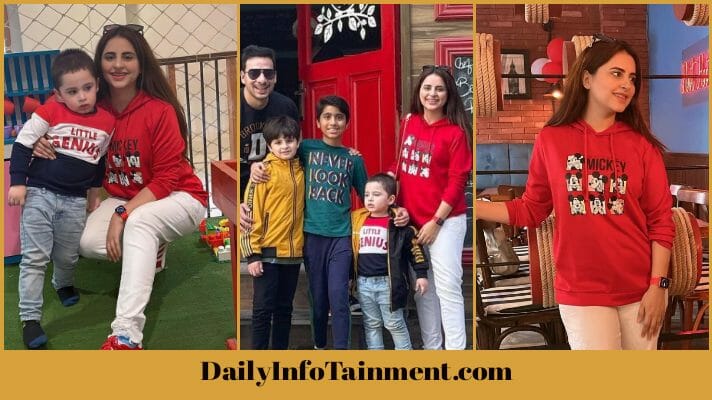 Check Also – Fatima Effendi celebrates her Birthday in Dubai – Pictures.
In her most recent film, Bechari Qudsiya, she's making a name for herself.
Fatima Effendi is married to Kanwar Arsalan, a talented actor with whom she has worked. Both of them now have handsome sons. Fatima and Kanwar like to have a good time with their close friends and family in their spare time. The two of them come up with some of the most creative ideas for family outings.
Check Also – Minal Khan and Ahsan Mohsin having fun with Snowfall
Fatima Effendi and Kanwar Arsalan recently enjoyed a Fun-Filled Sunday with their young sons and daughters. They went out for lunch with their children. Take a look at these images.