Hira Mani and Muneeb Butt are set to appear together for the first time in a television show, Qismat, and the audience is eagerly awaiting their debut on the big screen.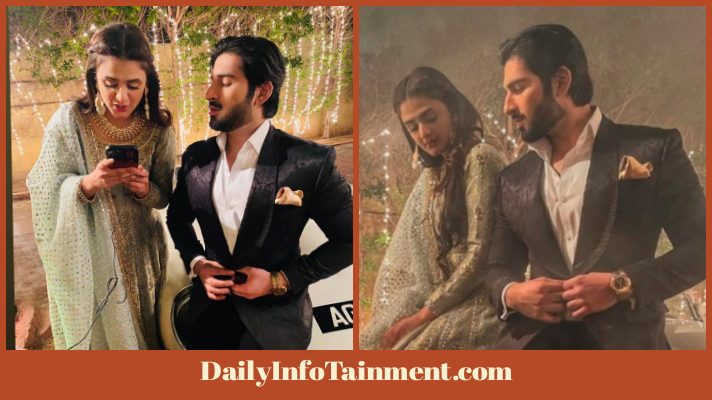 Check Also – Alizeh Shah and Muneeb Butt Beautiful Wedding Shoot
Muneeb Butt took to Instagram to share some behind-the-scenes images from the filming of Mery Pass Tum Ho.
"Sharing screen for the first time with supremely talented Hira Mani. Wait for it," he penned down.
Check Also – Hira Mani Radiates Elegance in Magenta Outfit
It's hard not to fall in love with the two of them in these pictures. Hira Mani was decked out in an emerald green embellished gown and sparkling jewellery.
The Baandi actor, dressed in a black suit, was also a hot commodity.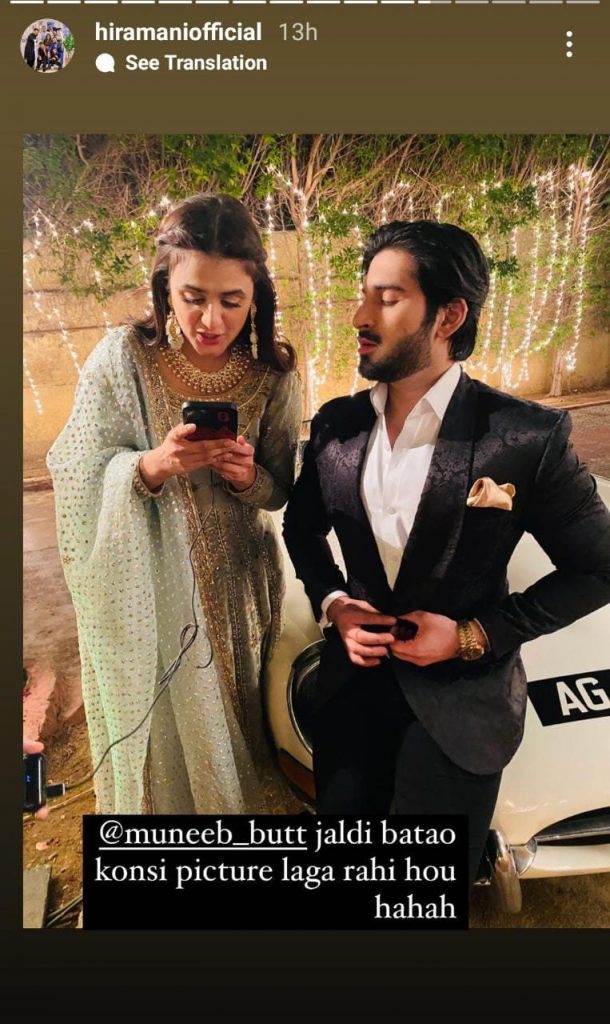 On the other hand, Hira Mani shared an Instagram storey photo from the set and revealed details about her upcoming project with Muneeb. It's no surprise that Hira andMuneeb'ss fandom has been anticipating their forthcoming television show, Qismat.