In our fashion sector, Mushk Kaleem is a well-known model. She is adored for her Barbie-like height and slender figure. Aside from her work as a model, she also operates a custom-made candle company in Pakistan. Recently, She married Nadir Zia.
Mushk Kaleem wore a crimson Sania Maskatiya gown to her wedding. She opted for a darker shade of maroon instead of the traditional red, and we think it looks fantastic! A neat bun and a dark pout with soft eyes were Mushk's choice of make-up. The gold jewelry she wore complimented her dress.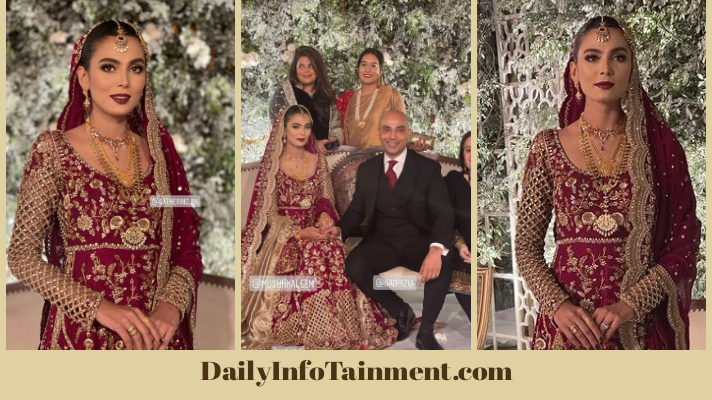 Gold embellishments adorned her dress, and her dupatta had a beautiful sargah with intricate detailing. She wore a gold dupatta as the second piece of jewelry. When it came to her groom, Nadir Zia, he chose a dark suit for the occasion.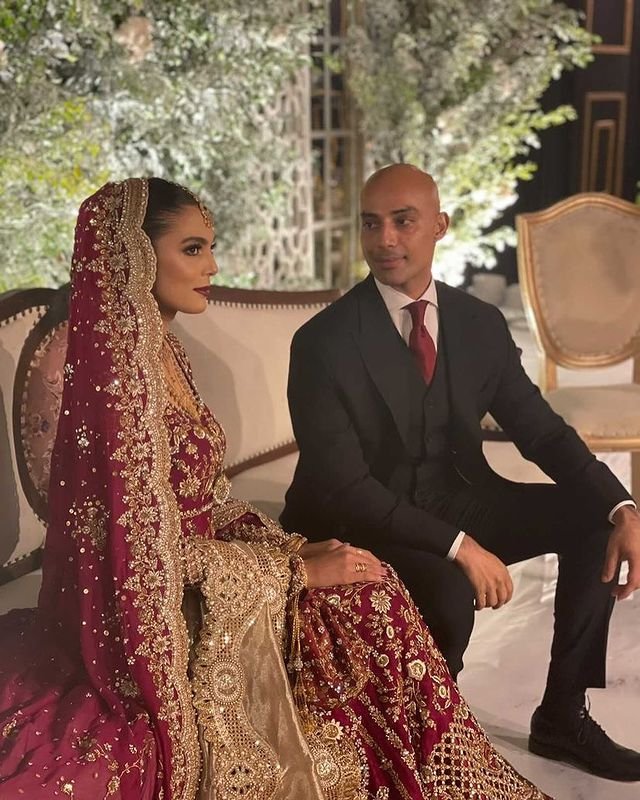 On December 15 in Karachi, Pakistan, they married at an intimate Nikkah ceremony and Mehendi party. It was dubbed Nikkendi by the organizers of the event.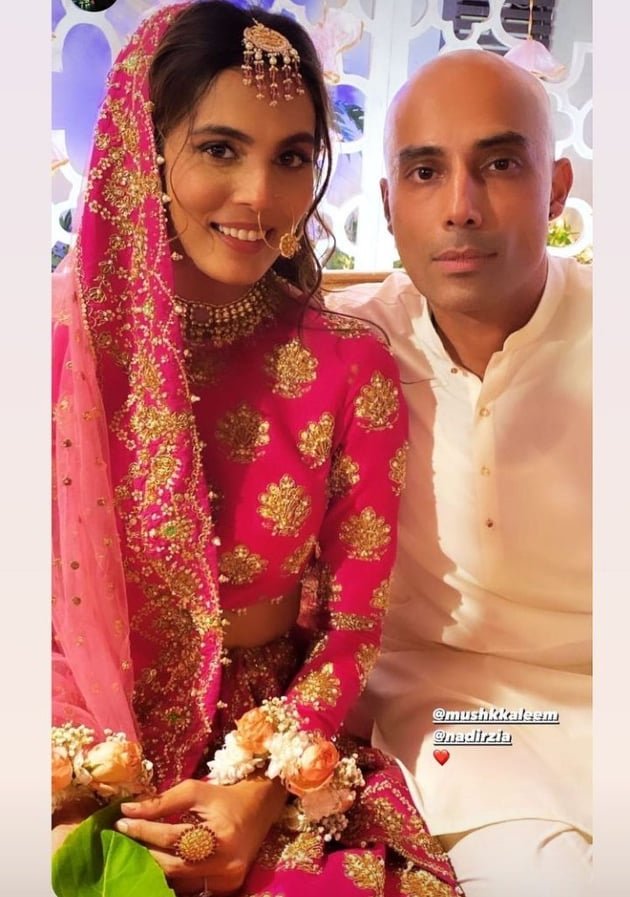 The bride wore a Maria B gown, and the newlyweds matched in traditional whites for their intimate Nikkah ceremony. Pictures of the newlywed couple were posted on social media, and they appeared to be in a state of bliss.
A hearty congrats to the newlywed couple!