Pakistani beauty Nadia Hussain is a role model for countless young girls and women around the world. It's not an exaggeration to say that she's both beautiful and intelligent. Besides that, she also has her own hair salon. Nadia Hussain is one of those actresses who receives a lot of negative feedback from the crowd.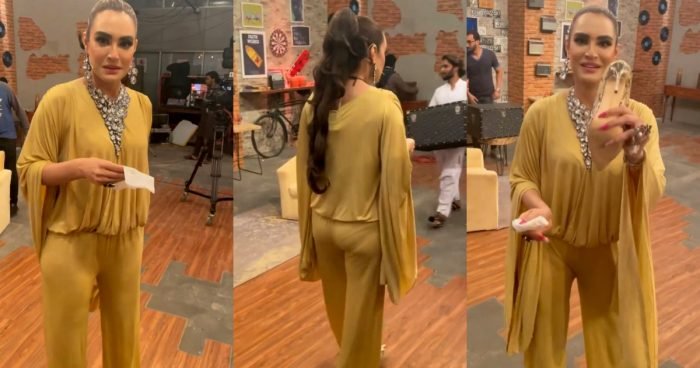 A video of Nadia Hussain has recently been making the rounds on social media. As seen in this behind-the-scenes video from the production of "Time Out With Ahsan Khan," Nadia Hussain addresses her detractors. Haters should behave and consider before they say, according to Nadia; otherwise, they'll face backlash. Also, Nadia could be seen jokingly pointing her shoe at the crowd.
The netizens were quick to comment as the video started making the rounds on social media. Nadia was slammed by the audience for her obscene attire and the manner in which she delivered her message to the detractors. Netizens also claimed that Nadia performs such stunts for the sake of publicity. See what the general public has to say about us right now by checking out the reviews collected right here!