Falak Shabir, a Pakistani popular singer who never hesitates to declare his affection for his wife Sarah Khan, has highlighted one of her most appealing features.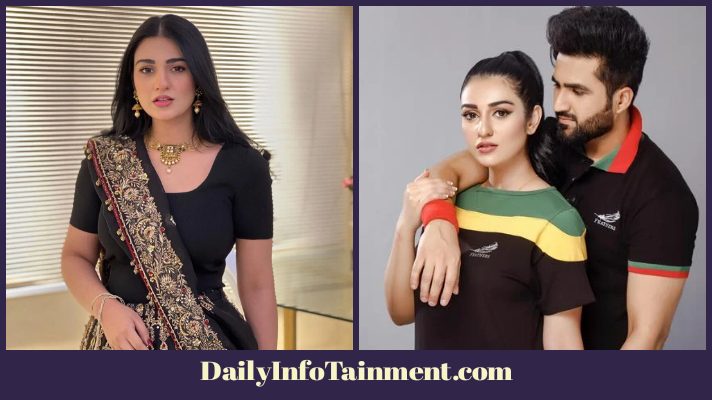 In a recent Instagram Q&A session, the Ijazat singer was asked to name one of Sara Khan's most attractive qualities. "She speaks in a really nice manner, and this is her best attribute," Falak responded.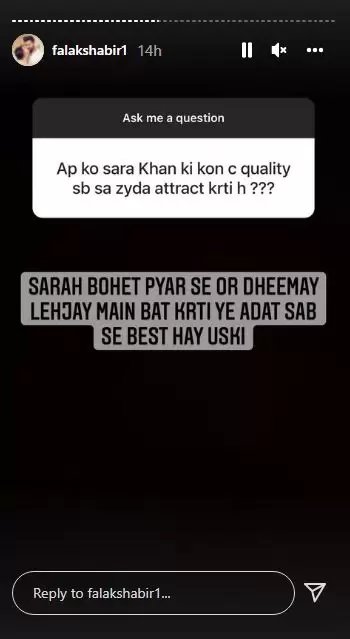 Check Also – Sarah Khan New Simple pictures will make you fall in love
Also, in response to being asked to send a lovely message to all the husbands out there. "My brothers, presenting a flower is not essential," the singer added. Instead, always treat your wife with respect."
Earlier, the Sabaat actress discussed her marriage and the positive aspects of her husband.
Check Also – Sarah Khan and Falak Shabir Gorgeous clicks from Turkey
Sarah explained that it was just like any other connection made in traditional Pakistani households. "We hadn't met much previously, and he proposed to me on the backstage of Lahore's Bridal Couture Week, when I was with my sisters." "I told him right away that I wasn't interested, and we just disregarded it," the actress recalled.

"Then he spoke to my father," she continued, "and whatever occurred after that was my father's decision, since who knows us better than our parents?"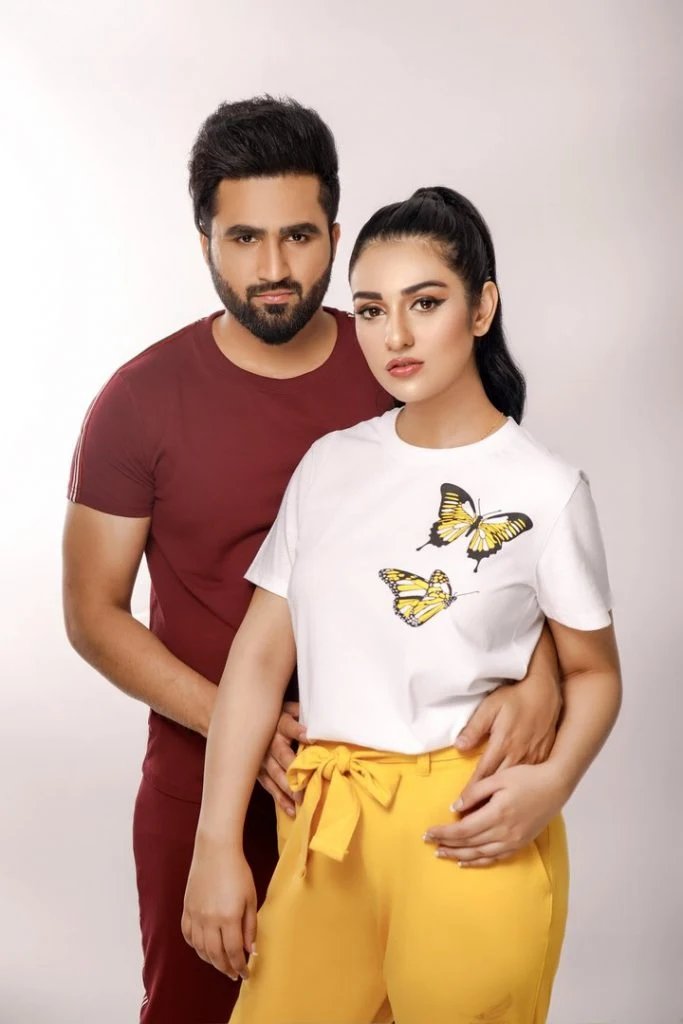 Sarah, who was blushing, couldn't stop gushing over her husband, saying, "I am extremely happy with Falak and he's very kind."

"We shared our wedding with our loved ones, and we want to share all of our happy moments with them," she said.

"We share what we want and always highlight the negative side of men," Sarah Khan continued, "but I want people to see that there are men like Falak who love their wives this deeply."

Sarah and Falak married in July 2020 and have since become one of the country's most adored couples. Alyana, their two-month-old daughter, is also theirs.