To show her support for Humayun Saeed's role in The Crown season 5, Mehwish Hayat posed in a moustache.

A number of stars have come out in support of their co-star, Humayun Saeed, in the midst of the controversy surrounding his nomination.
Check Also – Humayun Saeed Celebrating Birthday of his Wife Samina – Mesmerizing Pictures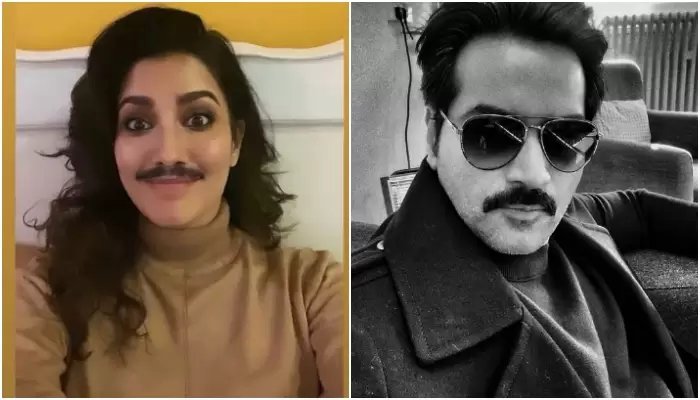 Mehwish Hayat kept the post lighthearted, joking with fans that the part of Dr Hasnat in the Netflix series was actually chosen for her.

It's time for the rumour mills to take a break, she said.
Check Also – 38 years old Mehwish Hayat Celebrates her Birthday
Her heartfelt wishes for Humayun's success were expressed by the Punjab Nahi Jaongi actress.

My heartfelt congratulations to you, Humayun Saeed. Sitaaron se aagay jahaan aur bhi hain. "Congratulations, and keep going!
Interestingly, many of Humayun's fans and a few fraternity members, including Sakina Samo, were opposed to him being cast as Dr Hasnat in the Netflix series.
Fans and Sakina have already been vociferous in their condemnation of Ahmed Ali Butt and Anoushey Ashraf.