PTCL is once again raising the prices of its internet bundles incrementally. Charji (4G) wireless internet service fees are going up again, this time by the telecoms giant.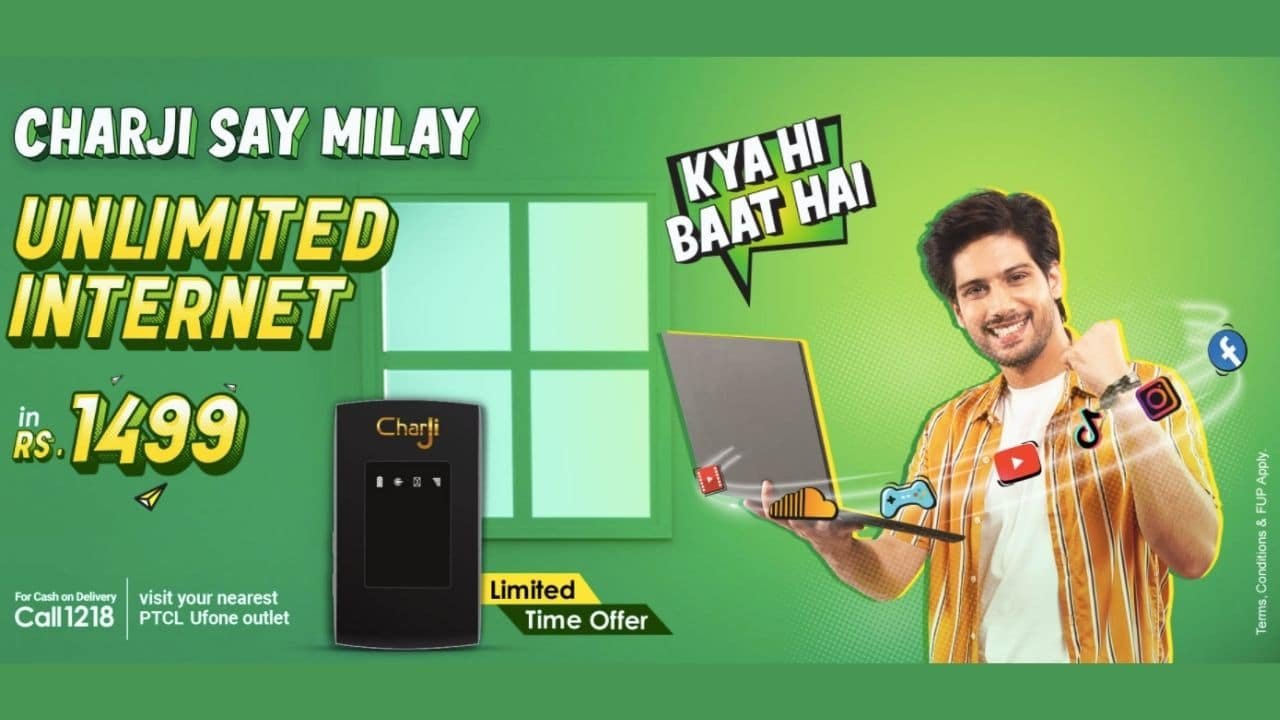 Since the government has increased taxes, PTCL Charji packages will be re-evaluated as of today. There would be no additional charges for the Charji Unlimited Package, which will now cost Rs. 2,099 per month. All applicable taxes are included in the price.
Check Also – PTCL Launches the Huawei Managed CloudCampus Solution
If you live outside of Lahore and Karachi, this fee is for you. In Lahore and Karachi, PTCL Charji consumers may expect to pay just Rs. 1,599 a month for the same benefits and services as other customers around the country.
A fair usage policy still limits bandwidth to 150GB even though the Charji "Unlimited" Package is named such. For most individuals, 150GB each month is more than plenty, but if you're the type that can't get enough downloads, you'd be better off looking elsewhere.

Priced around Rs 2,500, the PTCL Charji gadget is a good value.