Rebeeca Khan is a well-known TikTok star thanks to her impressive videos. With more than 6 million followers on her Tik-Tok account, Rebeeca Khan has a large fan base. She also has a large following on Instagram, which continues to grow on a daily basis. In short time, she had 3 million Instagram subscribers.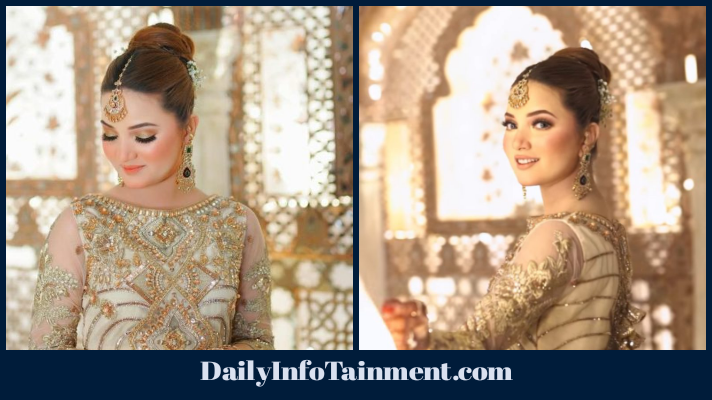 Check Also – Rabeeca Khan All dolled up in alluring wedding dress by Faiza Salon
A stunning bridal photoshoot featuring the TikTok actress in a shimmering gold and off-white outfit was recently shared on her Instagram. Wearing Gold Magesty by Improzia premium, she is looking Uber chic.
Tiktoker also had a party in honour of the fact that she has 3.3k Instagram followers. Rabeeca's gold and off-white embroidered dress made her look otherworldly.
Check Also – Rabeeca Khan got 2nd Birthday Party
Let's check beautiful pictures of Rabeeca khan.