It's hard to deny that Mahira Khan is one of the best actresses. Many women look up to her as an idol and a role model. Everyone is in awe of Mahira Khan's elegance and flare, which she has infused into her style. With her most recent photoshoots, it's impossible not to be pleased.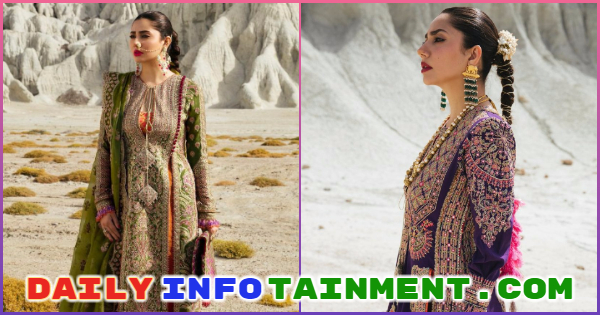 Mahira Khan is one of Hollywood's most recognizable faces, therefore her introduction is needless. She's making a reputation for herself not just in Pakistan, but throughout the world. This is not only a case of her winning over fans in dramas but also in blockbuster movies like Bol, Ho Man Jahan and Bin Roye.
Check Also – Ali Ansari and Saboor Aly Honeymoon Glimpses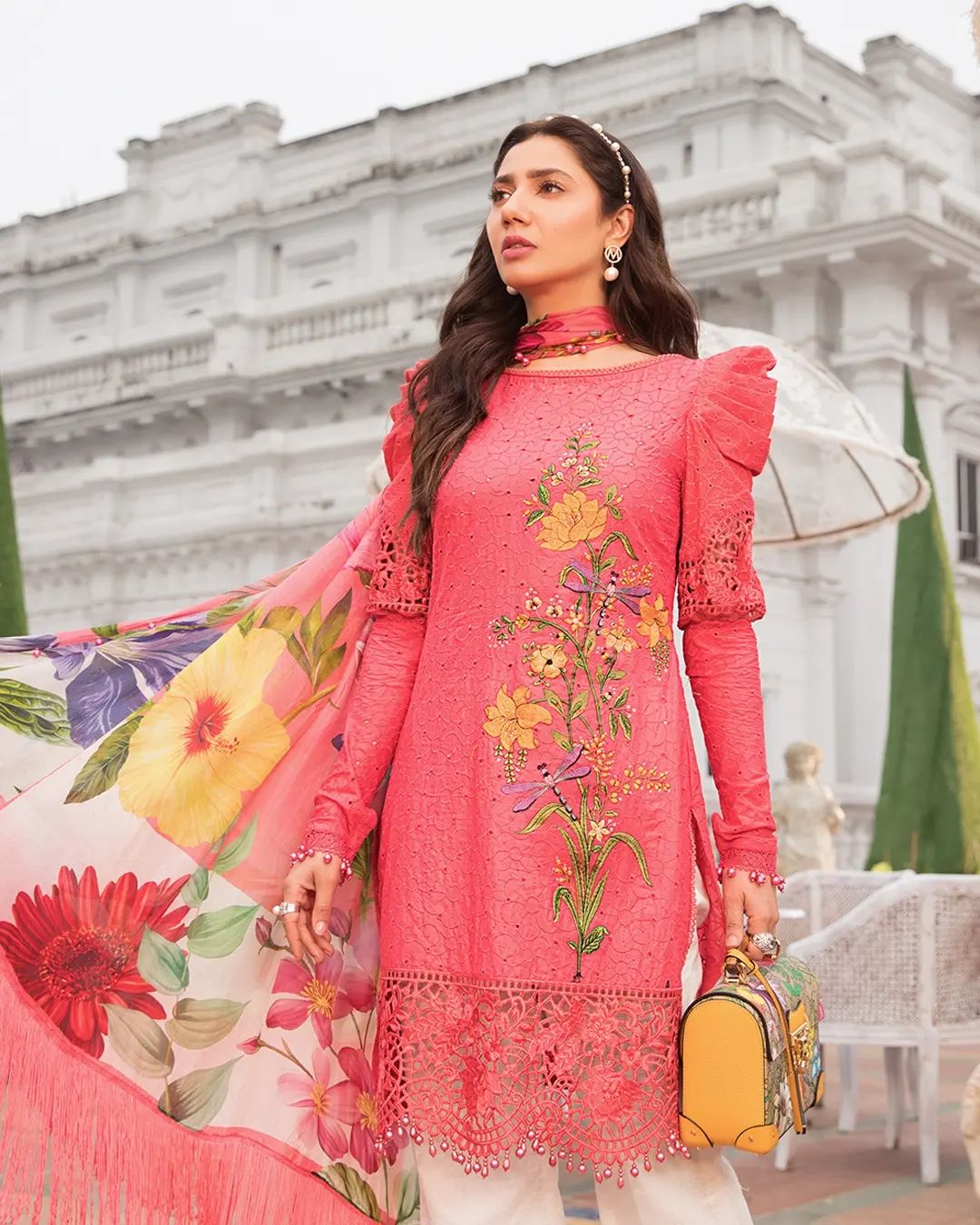 Fashion designer Hussain Rehar has developed a successful career by adhering to his own set of principles. That distinctive and eccentric aesthetic and attention to detail is what has made him so successful. Known for its unrestrained innovation, the company has a strong brand identity. The mission of this brand is to fulfill the wishes of its consumers.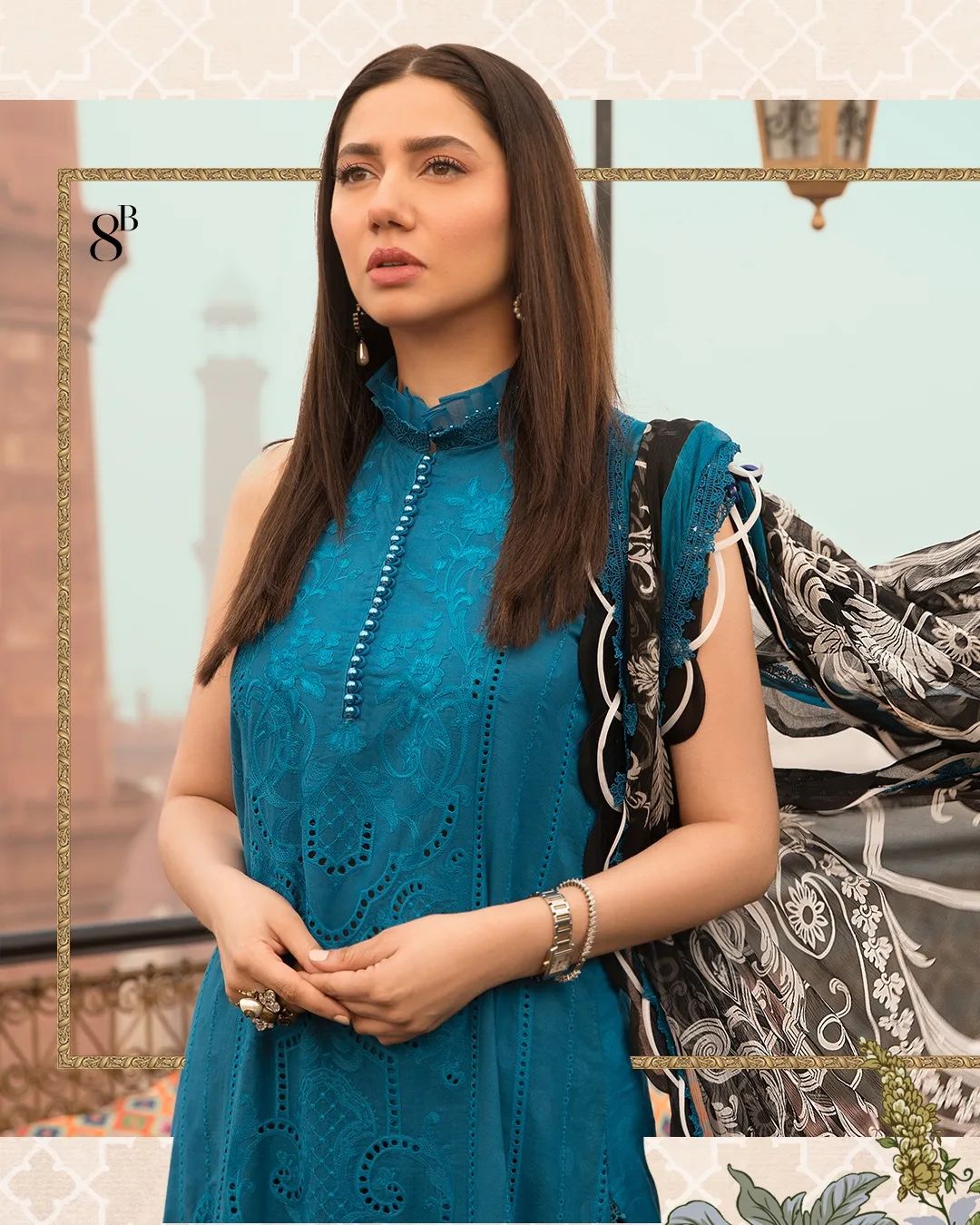 Featuring the ever-beautiful Mahira Khan, Hussain Rehar has just released their newest luxury lawn collection'22. Luxurious designs, needlework, and ethnic colors have been brought closer to home thanks to the fine workmanship and attention to detail. Hussain Rehar's new luxury lawn line has brilliant colors that increase the reveal of culture and vision, and Mahira Khan wears them with an ethereal appeal.
Let's have a peek at recent shoot.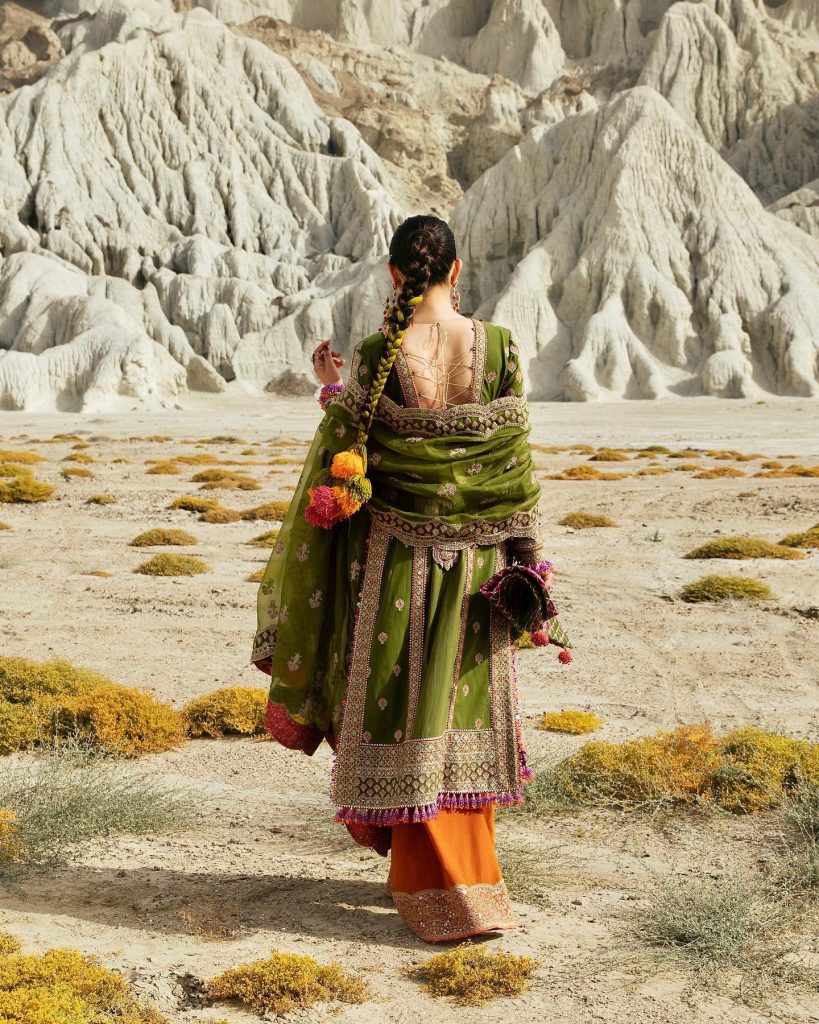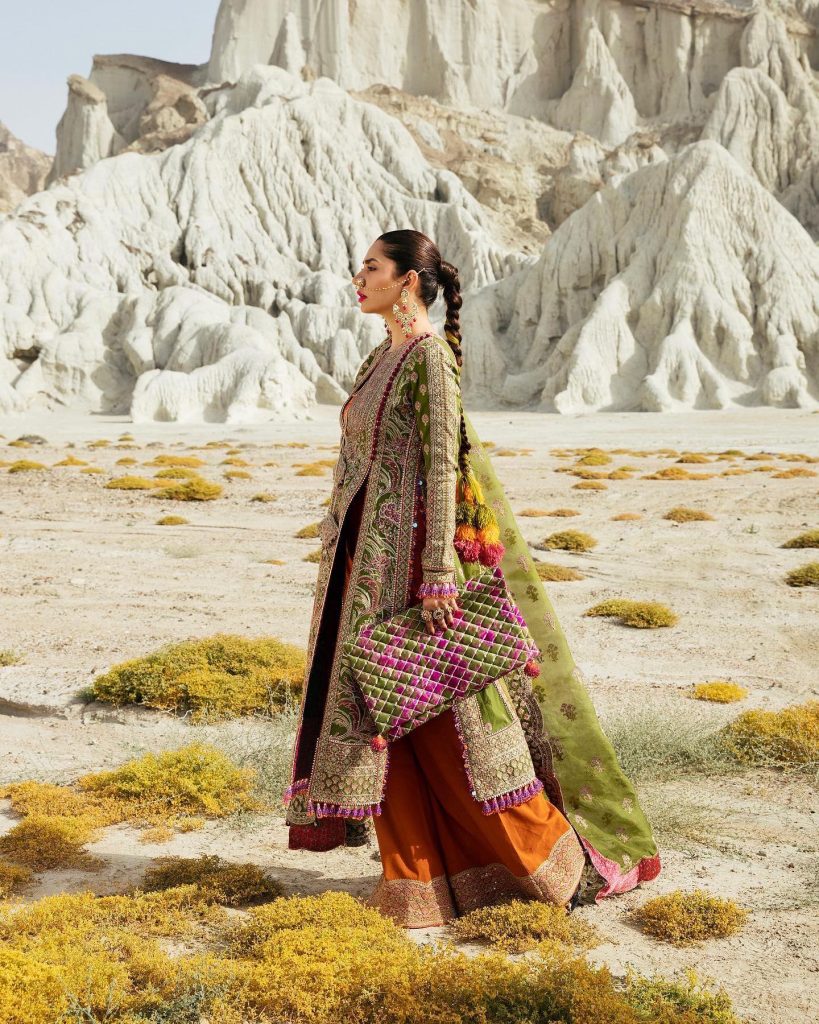 An intriguing moss green and orange ensemble with captivating embroideries on the panels of the front, back and sleeves of the shirt. The enchanting embroideries of the motifs include satin, tatami, zigzag, E-stitch, contour, and stemstitch.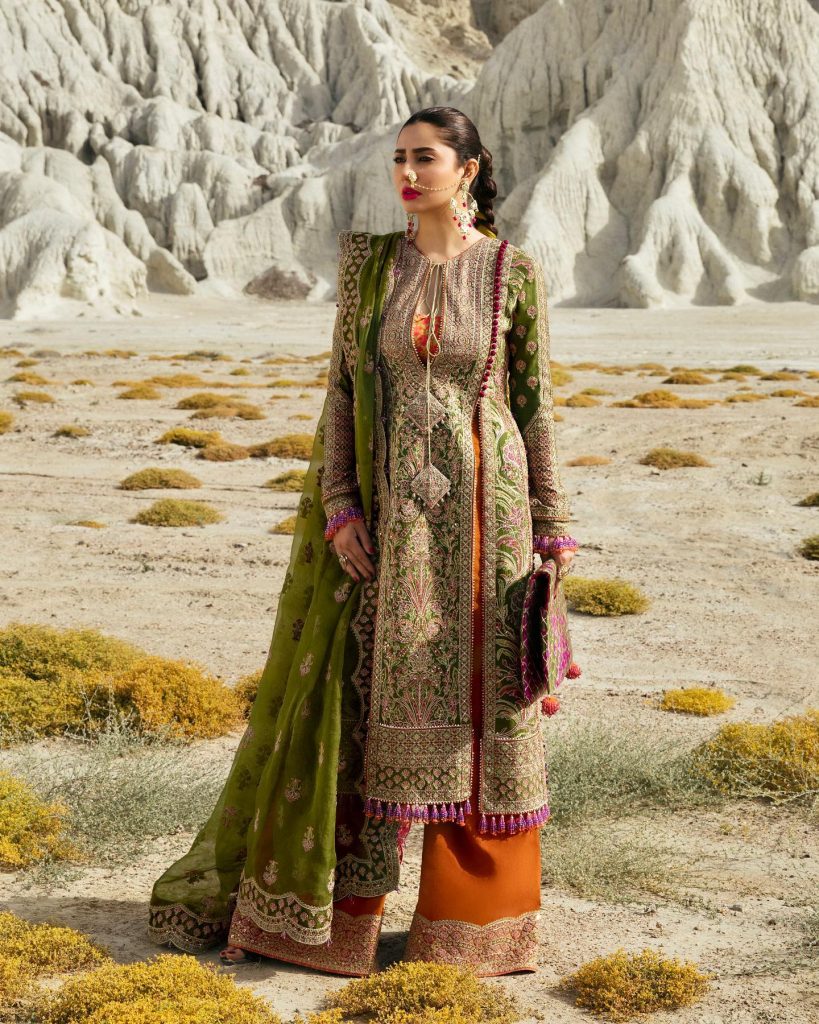 It's paired with an orange trouser with embroidered border and an alluring organza dupatta further enhanced with beautifully embroidered pallu. The printed finishing for the shirt in satin silk gives an impeccable overall look to the stunning attire.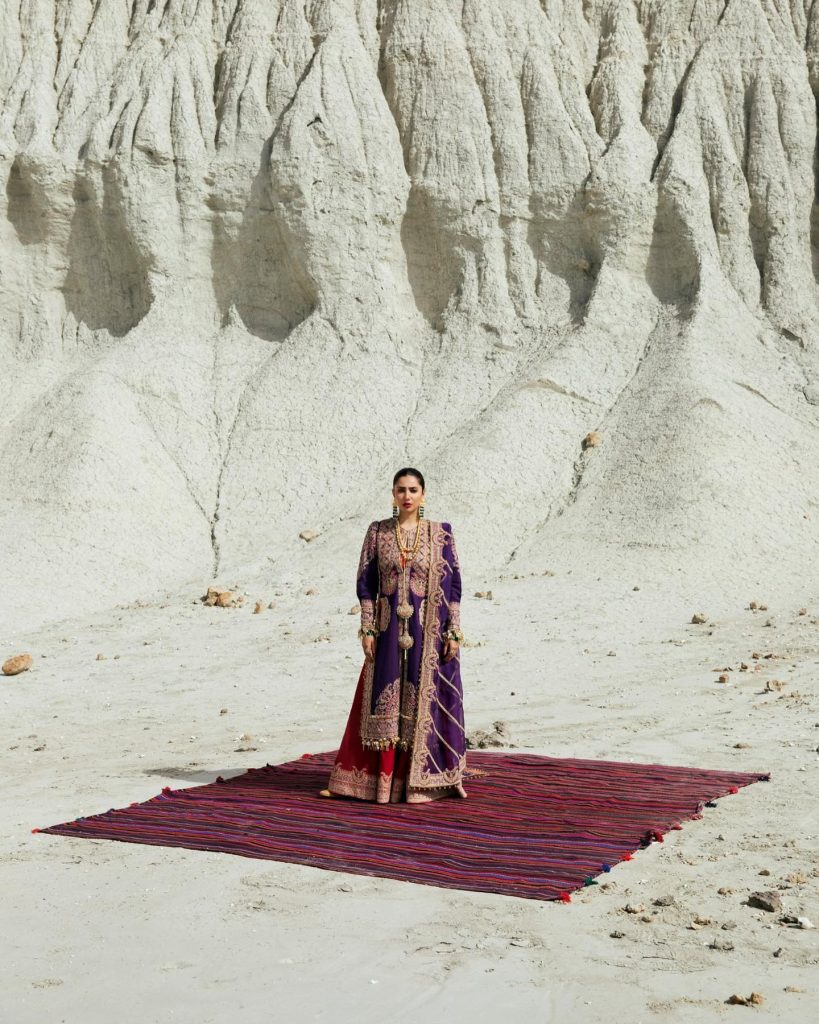 A delightful purple shirt intricately embroidered with satin stitch, tatami, zig-zag, triple run and E-stitch on the left and right panels along with such refined and dainty embroidery on the front side pockets and on the front and back hem of the shirt.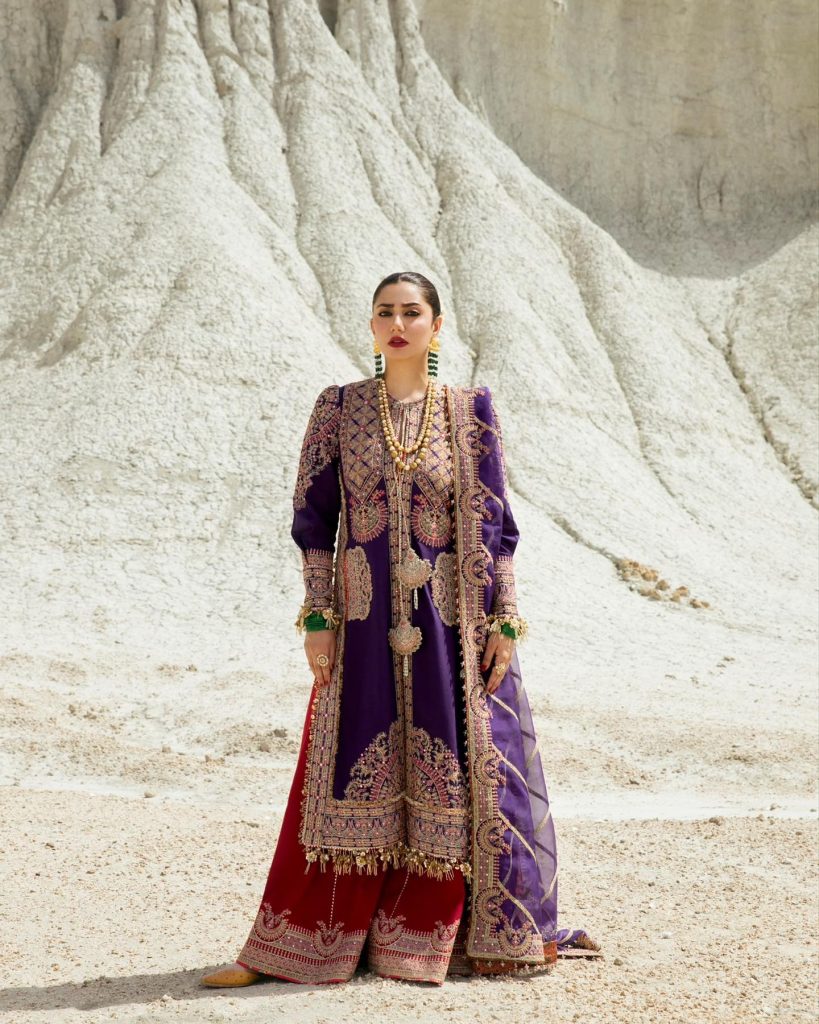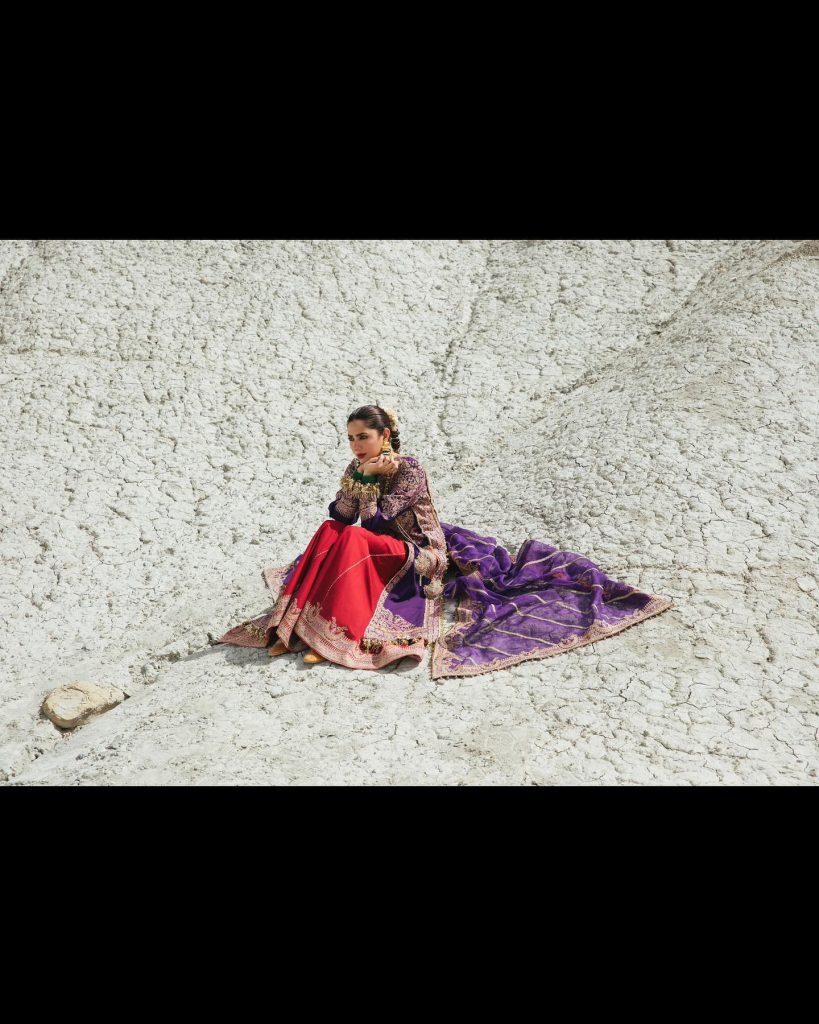 An embroidered bunch patch on the sleeves gives the outfit a fuller look. It comes with an organza dupatta with beautifully embroidered pallus and a vibrant maroon trouser with embroidered boarders as well. The refinement of this outfit is further enhanced with fabulously printed satin finishing for the shirt.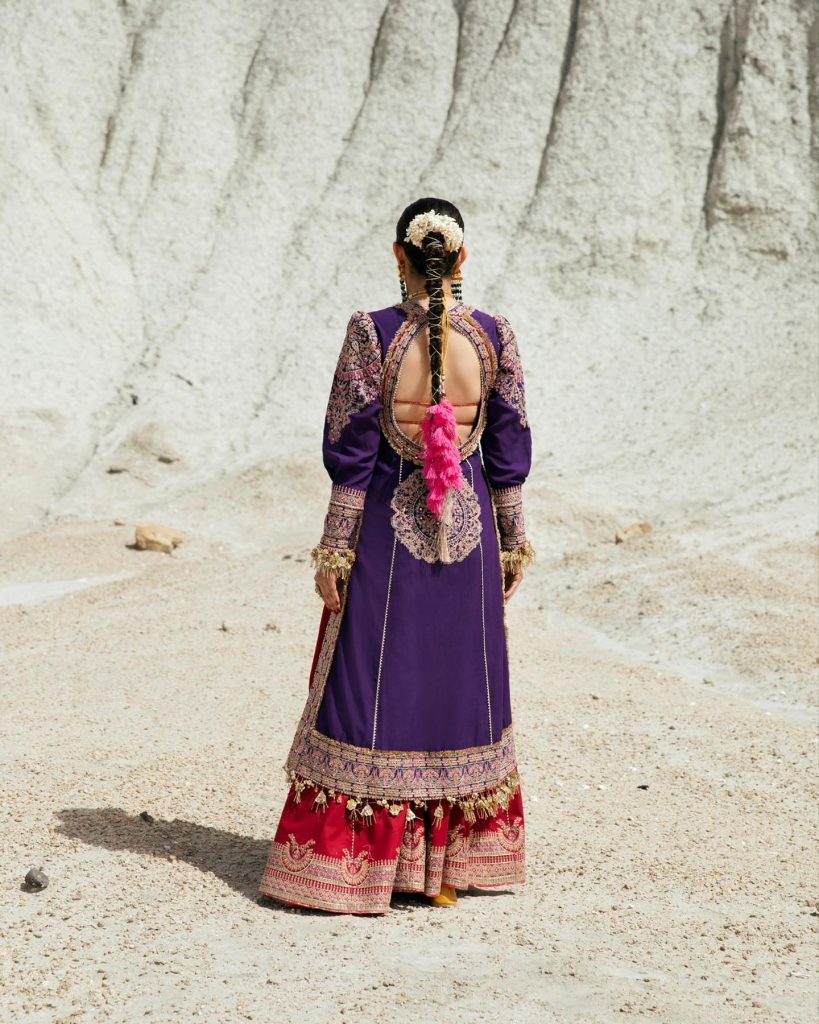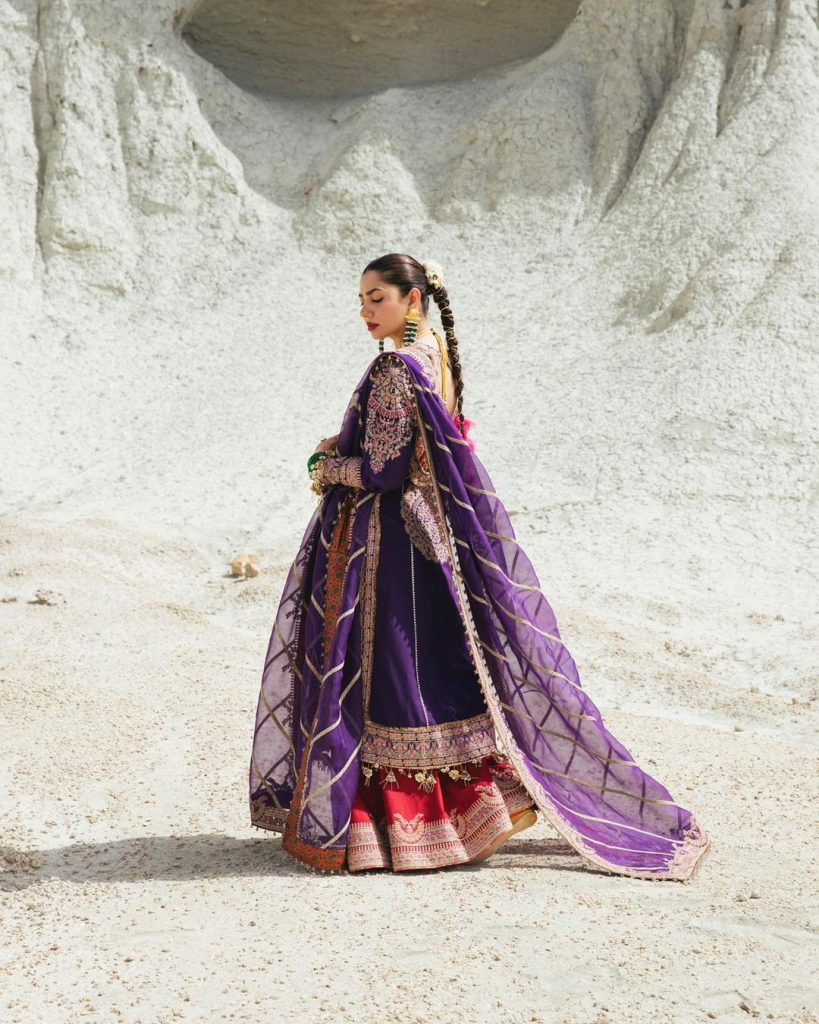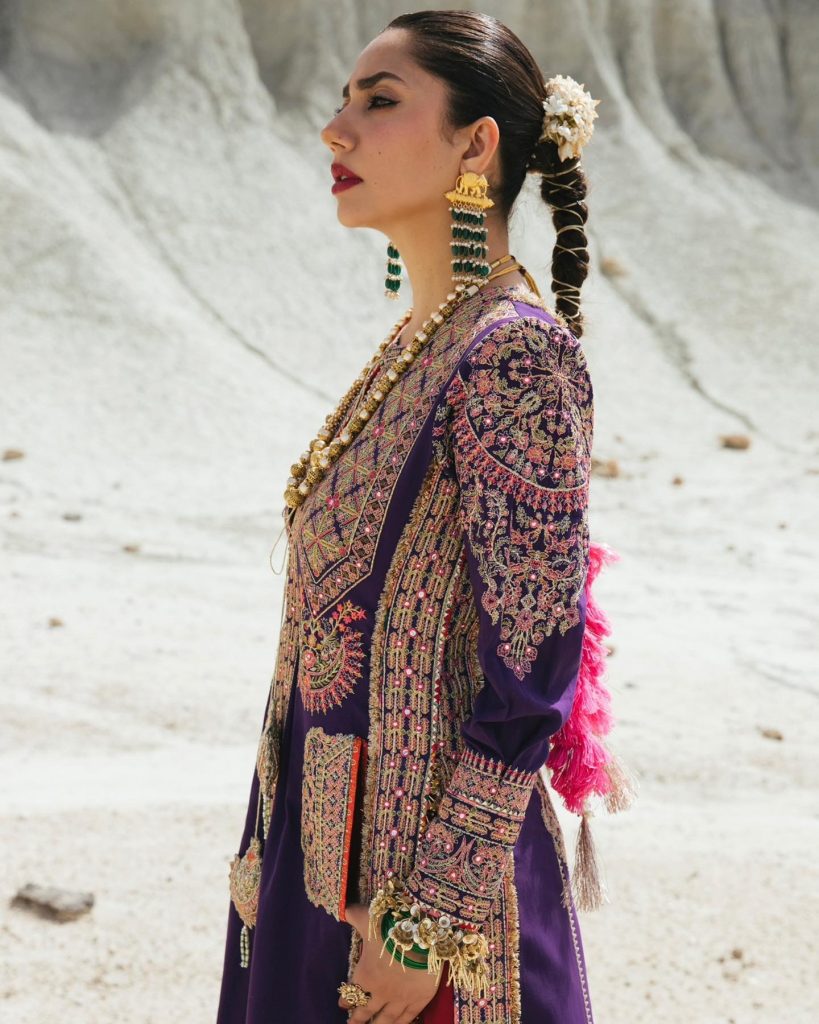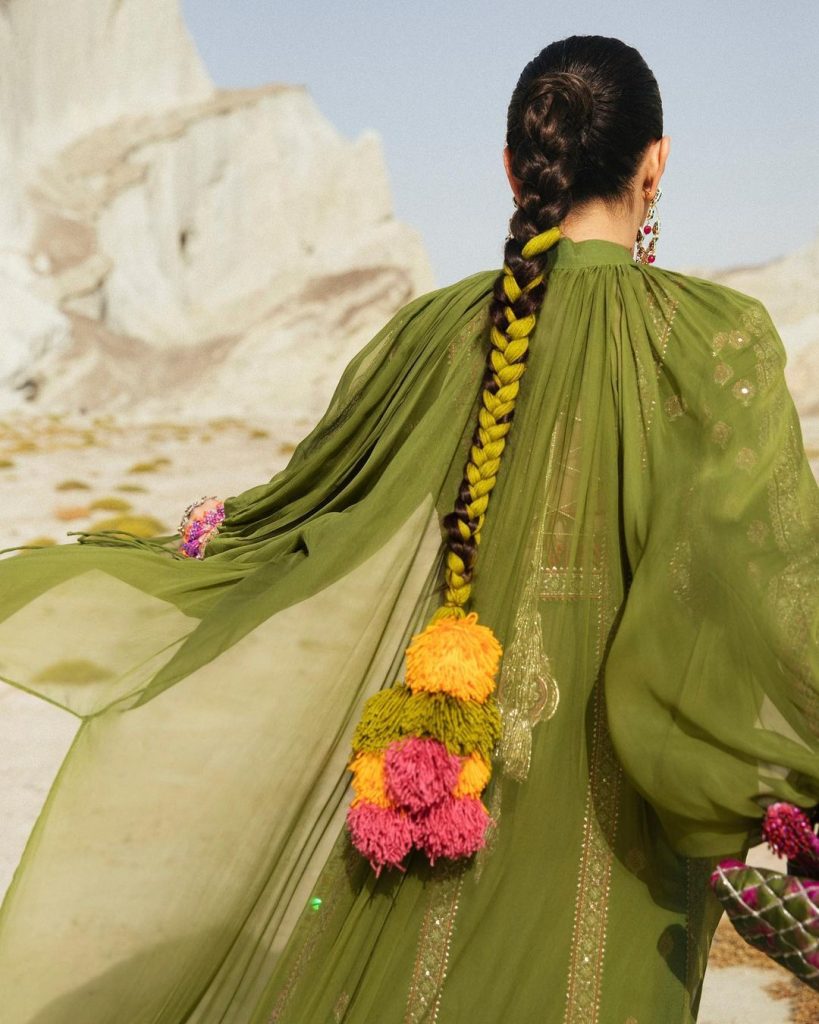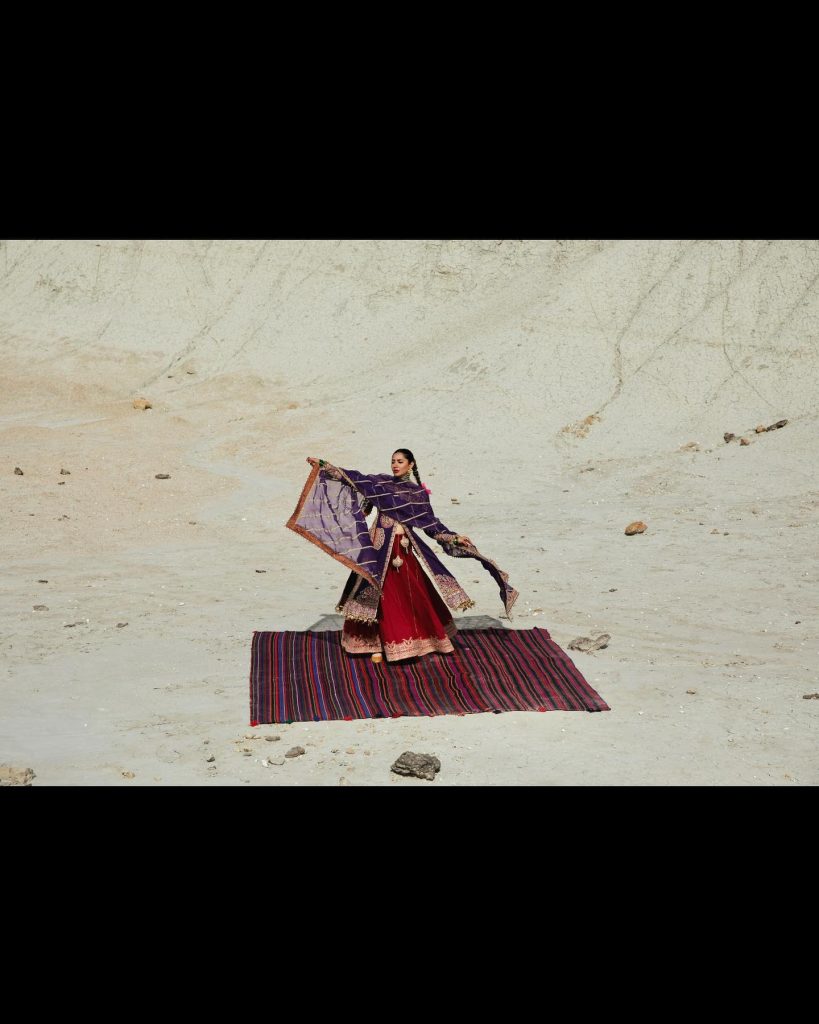 Mahira Khan Videos