The reason behind the divorce of a beautiful couple of Pakistan showbiz industry Sajal Ali and Ahad Raza Mir has come to light. Journalist Yasir Shami has made a claim on the social media site Instagram, citing sources.
Yasir Shami's sources said that Ahad was not allowing his wife Sajal to work in films while she was allowed to work in dramas. Sajal Ali refused to accept this. Rumors of the couple's separation have been circulating ever since.
Check Also – Divorce is not a routine thing for Actors – Fatima Effendi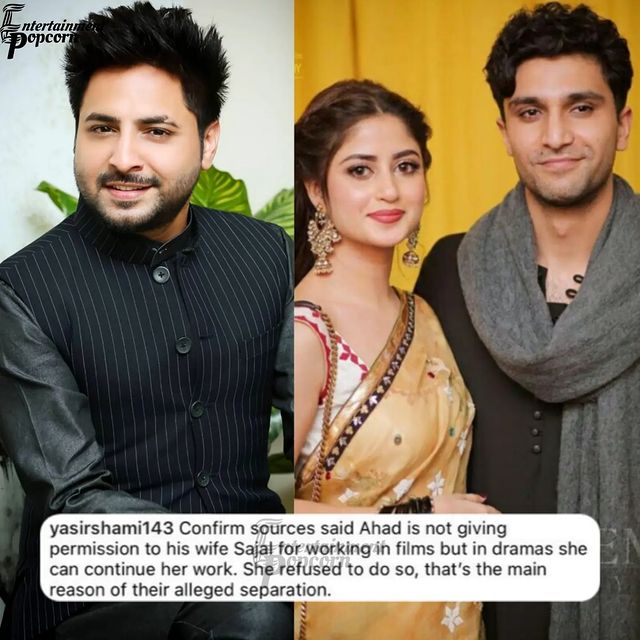 Yasir Shami has deleted this post from his account but his screenshots have gone viral on Instagram.
During a live session on YouTube recently, journalists from the Pakistani showbiz industry Amna Isani and Hassan Chaudhry claimed that actress Sajal and Ahad Raza have formally divorced but so far Sajal Ali has not announced it yet. No confirmation was received from Ahad Raza Mir as well.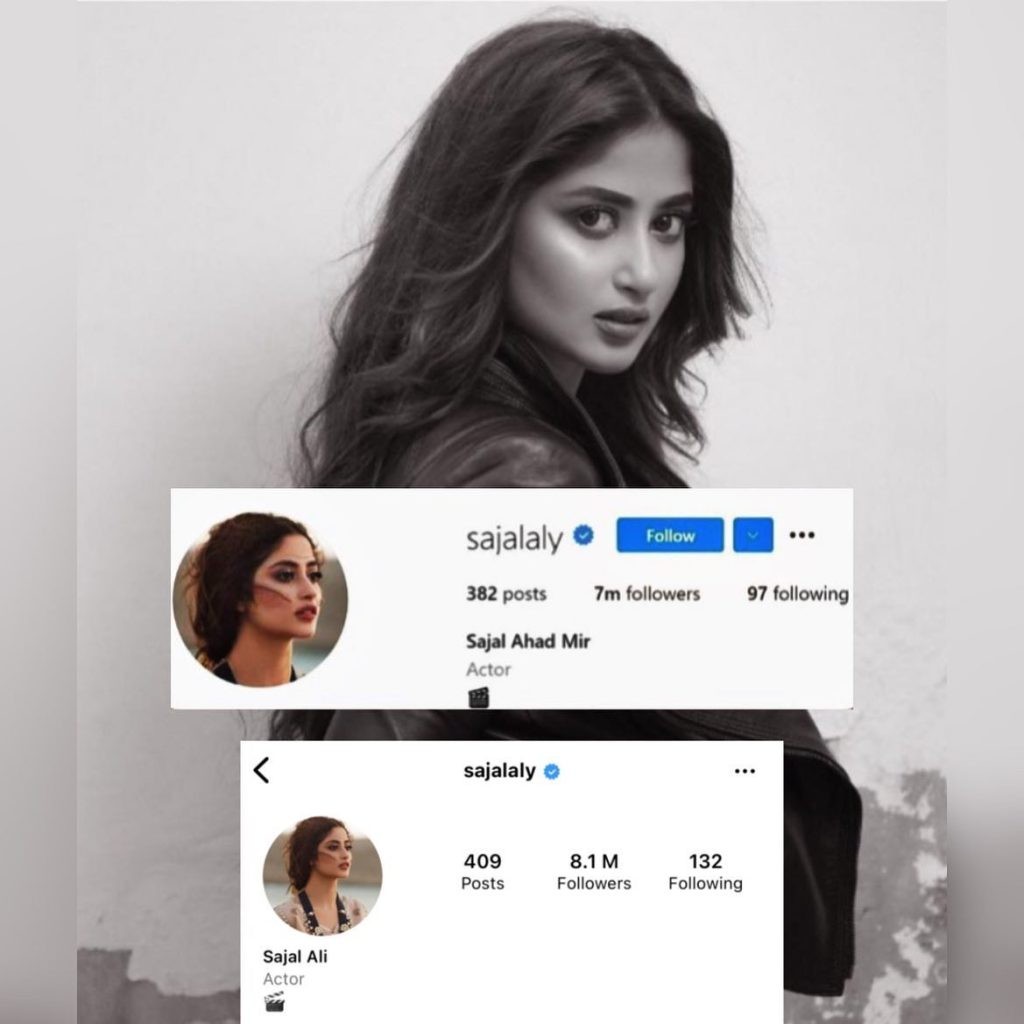 It should be noted that Ahad Raza Mir did not attend the wedding of Sajal Ali's younger sister actress Sabur Ali while the couple has not been seen in the premiere shows of each other's upcoming projects for a long time.