The leading actress of Pakistan Showbiz Industry Fatima Effendi also reacted to the news of the divorce of famous couple Sajjal Ali and Ahad Raza Mir.
Fatima wrote on her Instagram story that she knows many couples around her who got divorced but they are not from the showbiz industry, so their divorce cases did not come to light. Only actors get the blame for divorce that it is a routine issue for actors.
Check Also – Sana Javed Birthday Party ; Friends, Music and Dance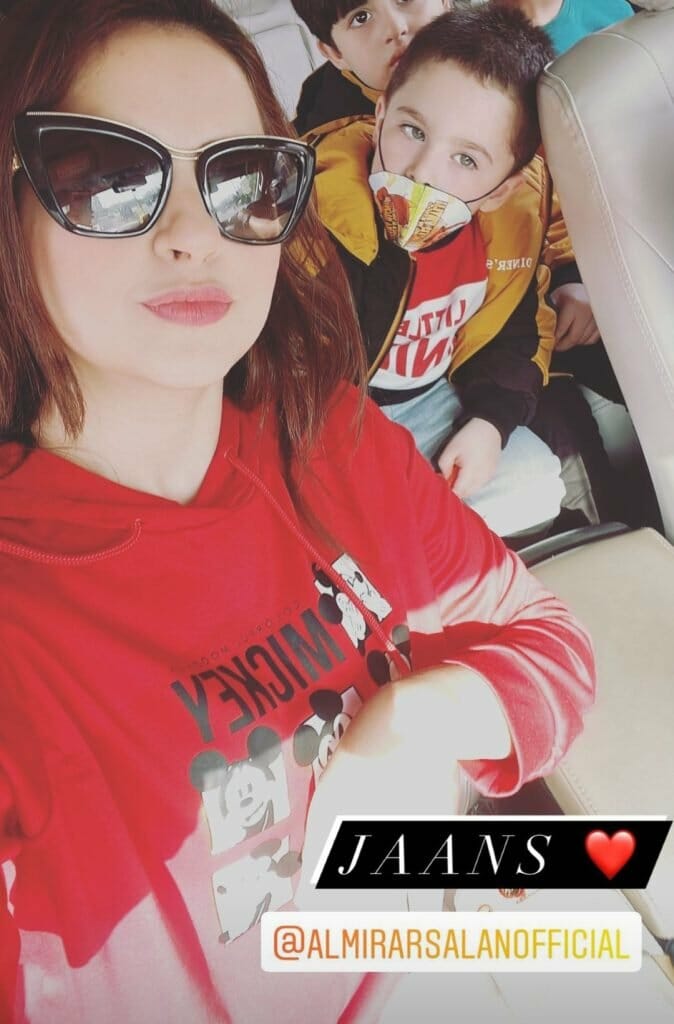 Fatima Effendi wrote that ordinary people also get divorced and for them, such questions about the divorce of relatives are very painful but for an actor, the whole world becomes a jury.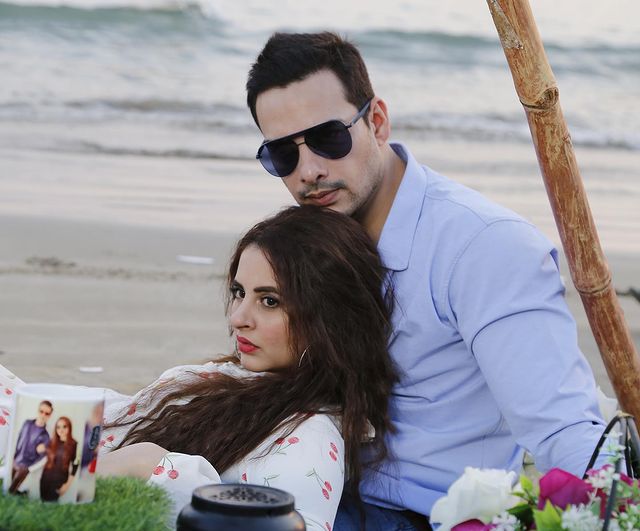 The actress wrote that when will everyone understand that no one in the world gets divorced after getting married because it is a trivial matter for him, divorce is a very painful process.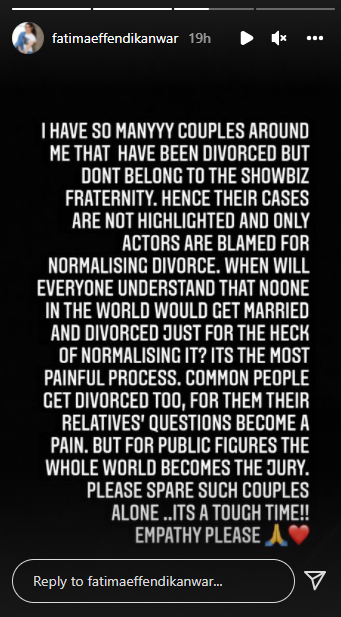 Fatima Effendi appealed to the fans of Sajjal and Uhud to please leave the couple who are going through this ordeal alone for some time, if this is a difficult time then show some sympathy.