Users of WhatsApp may soon be able to control who may see their Last Seen status and when they can see it. The latest change was discovered in the developer version of the social media platform's iOS app.
WhatsApp "Last Seen" can be hidden from specific contacts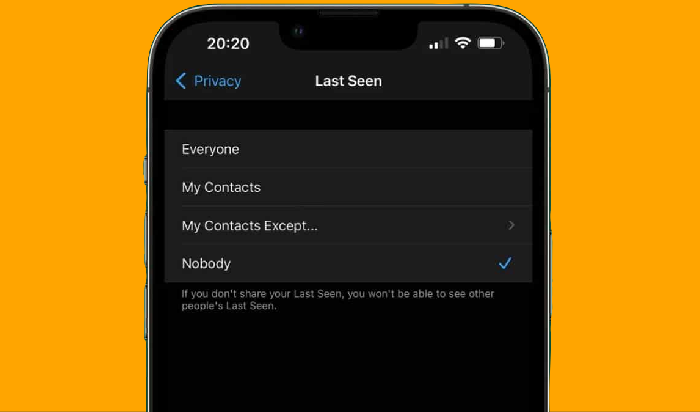 Users will soon be able to restrict who can see their Last Seen status on the popular chat app. The Last Seen status displays when a user last logged in to the app. Others can see when a message has been viewed by a recipient using this function.
According to WhatsApp,
To protect our users' privacy and security, we've made it more difficult for people you don't know or haven't interacted with to see your last seen and online status on WhatsApp. This will have no effect on your relationships with friends, family, or businesses whom you know or have previously messaged.

At the moment, the feature can only be turned off totally for each contact. Users can now select specific contacts to prohibit them from viewing a user's Last Seen status with the latest version.

In the Privacy settings of WhatsApp iOS beta version 22.9.0.70, there is a 'My Contacts Except…' option under Last Seen. However, if a user chooses to hide their last seen from others, they will also be unable to view it.

WhatsApp is also working on further privacy and general changes for Android and iOS, which could be released to the public soon. WhatsApp, on the other hand, has yet to say when these functionalities will be available worldwide.