Young and vibrant, Alizeh Shah exudes style in every clothing she wears. The diva has a colourful, lively personal style and definitely understands how to make a statement with her fashionable attire selections. With her breezy, laid-back style, Shah has consistently won over the fashion reviewers.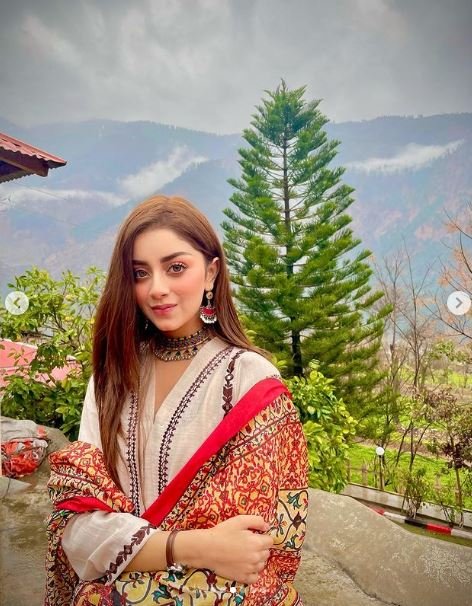 The actress from Dil Moum Ka Dia has been doling out drool-worthy clothes, with her closet apparently brimming with ethnic wear. The superstar is having a full-blown glam diva moment right now, and her off-duty looks are all the rage.
With her absolutely stylish ethnic style, Alizeh has seamlessly brought the story back to our origins. She can wear anything with the finest elegance, from vivid Summer colours to sophisticated upgraded essentials. We are really impressed by her straightforward, unassuming traditional attire.
Check Also – Iqra Aziz and Yasir Hussain Dubai Tour Glimpses
Alizeh Shah's interpretation of ethnic styles, which is both simple and eccentric, never fails to wow. She like wearing solid, vibrantly coloured clothing. In addition to her elegance, her yellow and red attire adds a splash of colour to the overall ensemble. Her sumptuous dupatta completes her stunning style.
Take a look at her new awesome pictures.