Bilal Qureshi And Uroosa Bilal are among the most adored celebrity couples in the entertainment sector. The team has appeared in primarily supporting roles but consistently garnered support and adoration from the fans. They regularly post their pictures in matching attires as a family who always gets tons of likes and shares on social media. Their family shoots are the inspiration for parents, and they always stun their choice of wardrobe. The couple is blessed with two gorgeous boys.
Bilal Qureshi And Uroosa Bilal Touring Nathia Gali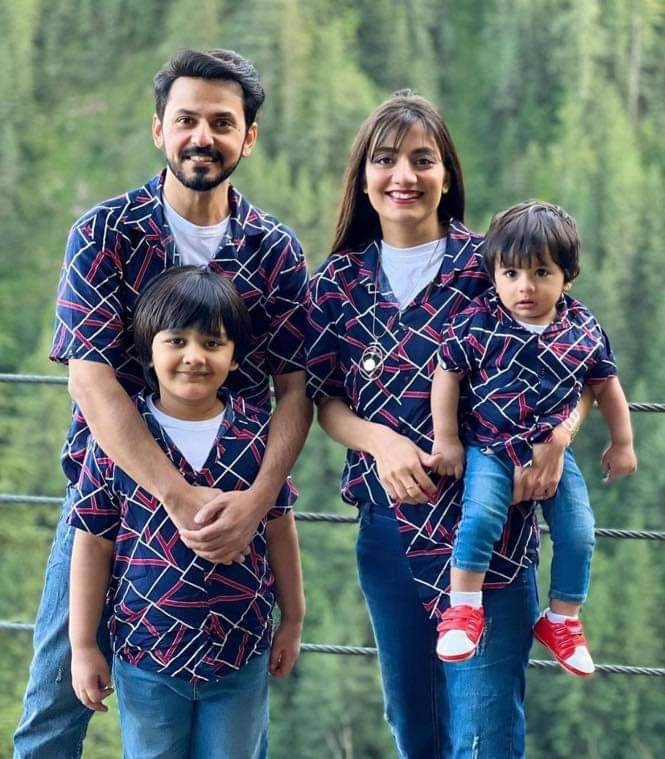 As most showbiz celebrities enjoy the aesthetic scenery of the Northern areas of Pakistan, Bilal Qureshi and his family are also on vacation. This time, Bilal Qureshi and Uroosa decided to spend their holidays at Nathia Gali with their children.
One of the positive things about showbiz celebrities' visits to Northern areas of Pakistan is that it can generate a healthy economic activity. Stars have millions of followers, and their uploaded pictures can be an inspiration for their fans to plan their vacations.
Check Also – Hassan Ali gets Surprise Birthday Party from Wife Samiya
Bilal Qureshi And Uroosa Bilal were seen taking full advantage of visiting some of Nathia Gali's gorgeous sites. Check out the fascinating photos Bilal and Uroosa posted from their most recent trip to Nathia Gali that amazed their admirers!