Actress Saniya Shamshad is an extremely attractive and talented showbiz star. She is usually seen in supporting roles. Saniya was recently married and blessed with a son. Yesterday she celebrated his birthday which was a star-studded event.
Saniya Shamshad celebrates Son Azlan's Birthday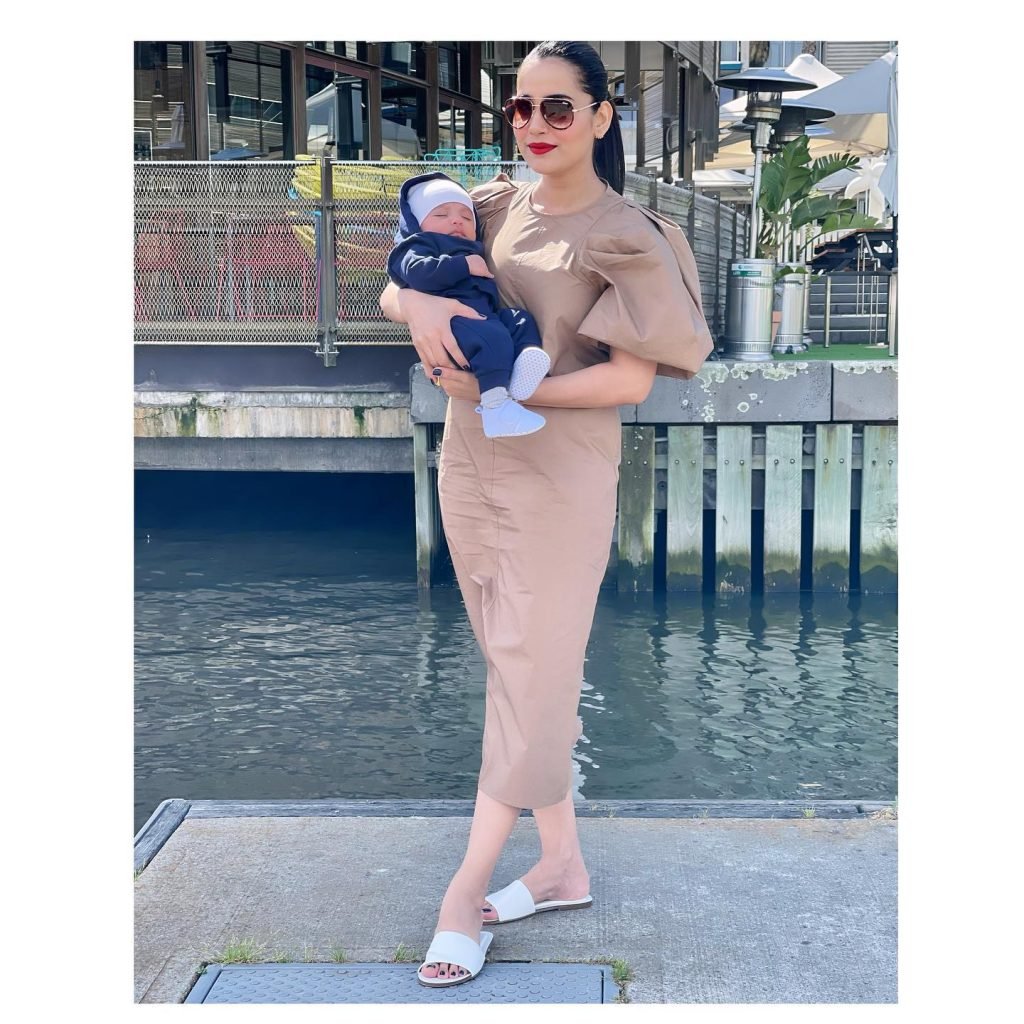 After marriage, Saniya Shamshad is out of the screen and paying full attention to her family. Occasionally, she updates her fans through social media. To celebrate her son's birthday, Saniya planned a lavish celebration. The birthday celebration was attended by several well-known celebrities, making it a star-studded event.
Saniya wrote a heart-touching message for his son:-
"You may not be aware of it yet, but in only a single year, you have had a positive impact on our lives and made the world a happier place. You'll realise in the future that I've always counted you as my greatest gift. We will always adore you with all of our hearts. Happy first birthday, baby rabbit, from mum and dad".
Check out some of the beautiful photos from Azlan's first birthday!