As the wedding season is in full swing, Sajal Aly sets the tone for the wedding season with a stunning selection of formal festive attire. Aly seemed to be the epitome of a modern bride as she donned several beautiful ensembles composed of crimson, white, green, and black. If you follow her on Instagram, you know she loves dressing up for holidays.
Sajal Aly wearing Wedding Festive Attires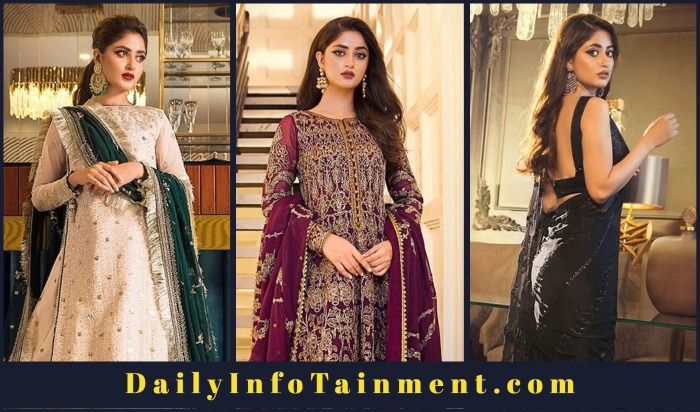 Sajal Aly is one of the famous fashion icons for the young generation. Sajal o ten wears monochrome and matched clothes with a contemporary touch. Her skin and features are so brilliant and vibrant that she can take on any fashion challenge. The Sinf e Aahan actress has always impressed us with her dress sense and outshone the most fashionable women!
Check Also – Hania Aamir pose Elegance in Recent clicks
From brilliant and tinted tones to subtle pastels, Sajal has mastered every colour, appearing utterly stunning in every hue. Let's check the recent pretty picture of Sajal Aly.