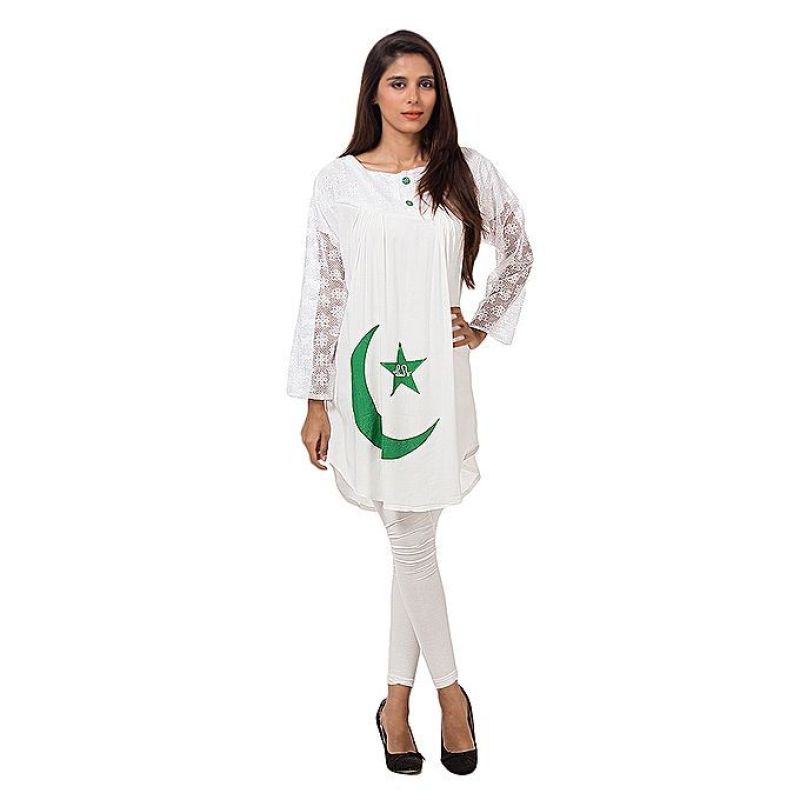 Now a day as you know 14 August is arriving just a few days hence every famous brand have launched their new special collection for boys and girls for 14 August. Jashn E Azadi is the only one day. When we can see the feelings and emotions of people in their beloved country Pakistan.
Cute Girls Jashn-e-Azadi Outfits 2019 Ideas
Awesome girls 14 August For Yr 2019 Suits contain two lovely colors because as you know these dresses are copied same as the color of Pakistani flag. Pakistani flag has two beautiful green and white colors. Hence Girls prefer to wear white and green color combination dress on the occasion of 14 August. Different brands are providing different options for the Jashn E Azadi girls dresses. Many brands are providing the great option of lovely print dresses. And many brands are offering beautiful green and white color embroidery dresses. Decorated with green and white color pearls, beats and traditional stone.