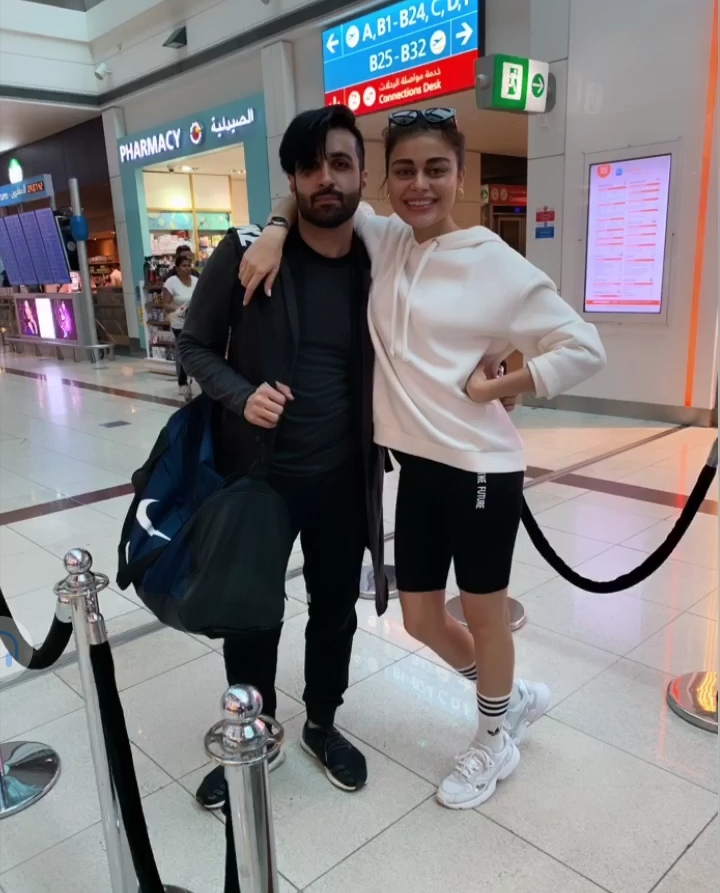 The beautiful Sadaf Kanwal and the handsome Sheheryar Munawar are spotted together along with their crew on airport as they were reaching to the breathtakingly beautiful locations of Srilanka for the photoshoot. Both have been posting the stories on Instagram of the preparations of photoshoots and locations.
Sadaf Kanwal has posted the look of her shoot along with the caption "coming soon".
They captured some beautiful pictures of the locations and she also posted pictures with her stylists and make up artists and mentioned them as her lifelines and best buddies.
Here are the images compiled from their stories