Ahead of the release of his first album, Asim Azhar is clearly ecstatic about his new single. On social media, he shared his excitement and a teaser for the song with his adoring fans, known as "Asimates."

Azhar, whose hits include 'Ghalat Fehmi' and 'Humraah,' is about to release his first album. By releasing a new song, he's kicking off his promotional campaign. On Instagram, he shared a teaser for the music video for the song. My first single from my first album will be released "very soon," he wrote in the caption.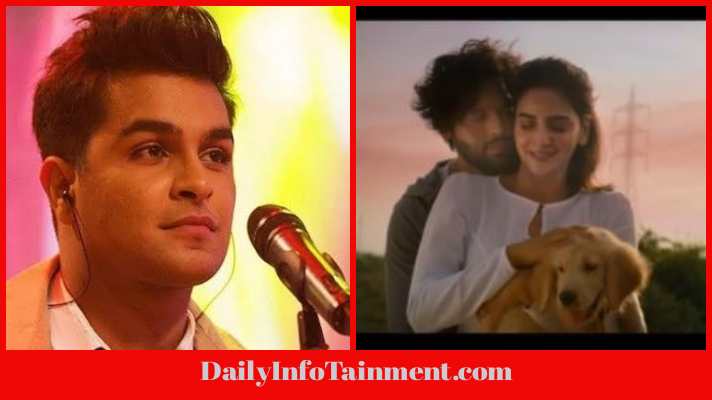 He also included actors Fahad Mustafa and Saba Qamar, who appear in the music video for the upcoming single, in his post.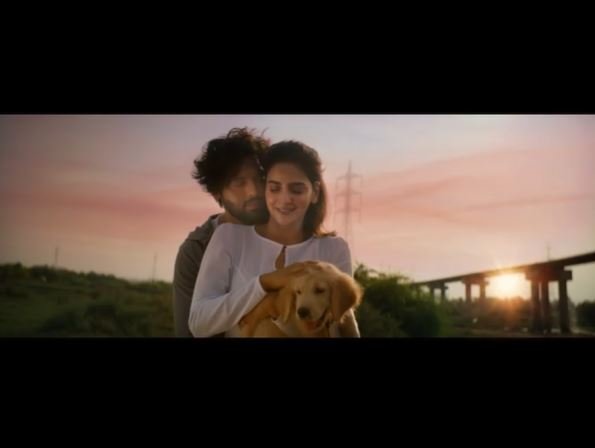 In the end, Azhar wasn't done. An accompanying comment from him stated, "It's been a long time in the making. It's been hard, bloody, and sweaty." Thank you for your love, he wrote in a note.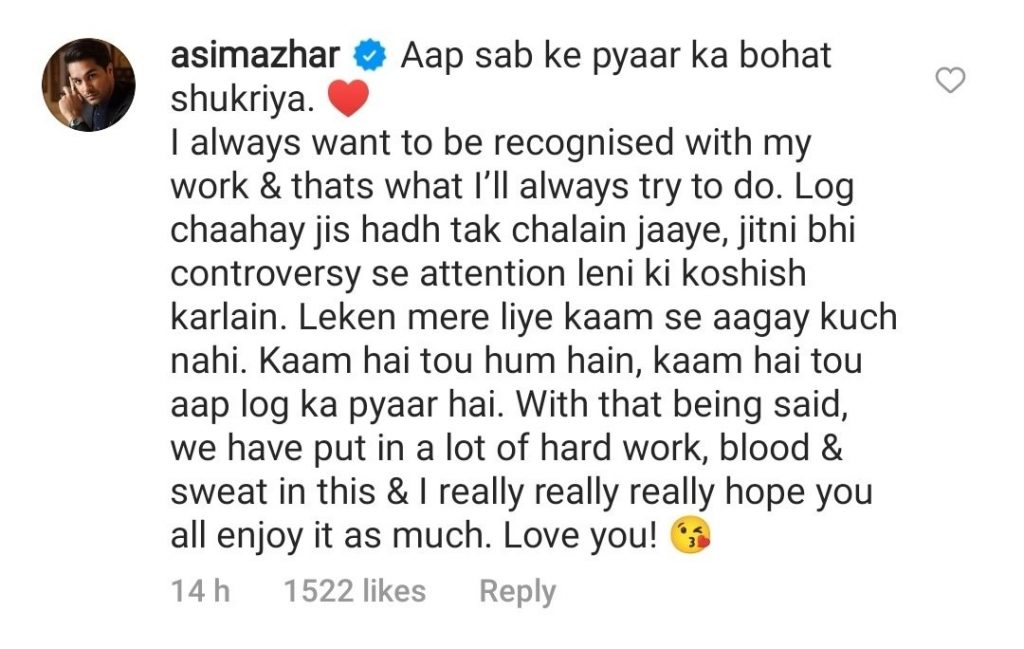 "As long as I'm alive, I'll always strive to be recognised for my work. When people go to great lengths to stir up controversy in order to garner attention, it doesn't matter. My job will always come first in my mind. Because of the work, we are here, and your love is here, too. As a result, we've put in a lot of time and effort on this. as much as I did, and I hope everyone else does, too! I'm in love with you!"

Singer Talal Qureshi and actor Haroon Shahid as well as model Nadia Husain retweeted Azhar's post to show their excitement for the film's release.


Azhar celebrated his eighth year in the mainstream music industry in September. Political tensions between India and Pakistan delayed the release of his first album. Indian record label Universal Music India delayed the album's release because it was based in India.