With its draped form and traditional artistry, MNR's brand traverses both the present and the past. The cut, construct, and finish of MNR silhouettes bring these age-old traditions of workmanship, passed down through the centuries with care and devotion, to a global audience.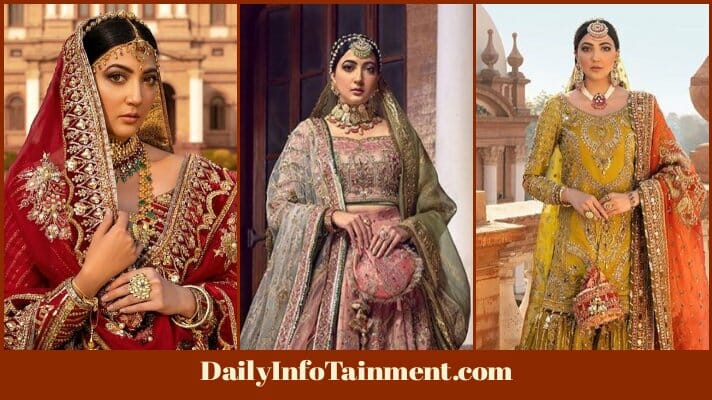 Check Also – Aymen Saleem Features in Faiza Saqlain Silk Collection
To give MNR's modern, Pakistani woman an edge, the curtains are richly textured and constructed. The Pakistani crafts and fabrics of the designer studio are used to produce a unique blend of ancient grandeur and contemporary sophistication.
MNR's newest bridal collection, "RAJWAARA KI RANI," features the stunning and talented Aymen Saleem, who has always been a part of the MNR family. Aymen Saleem embodies ethereal grace in MNR bridal gowns adorned to the hilt with sparkling sequins.
Read Also – Hania Aamir Flaunts Elegance in Traditional Red Bridal attire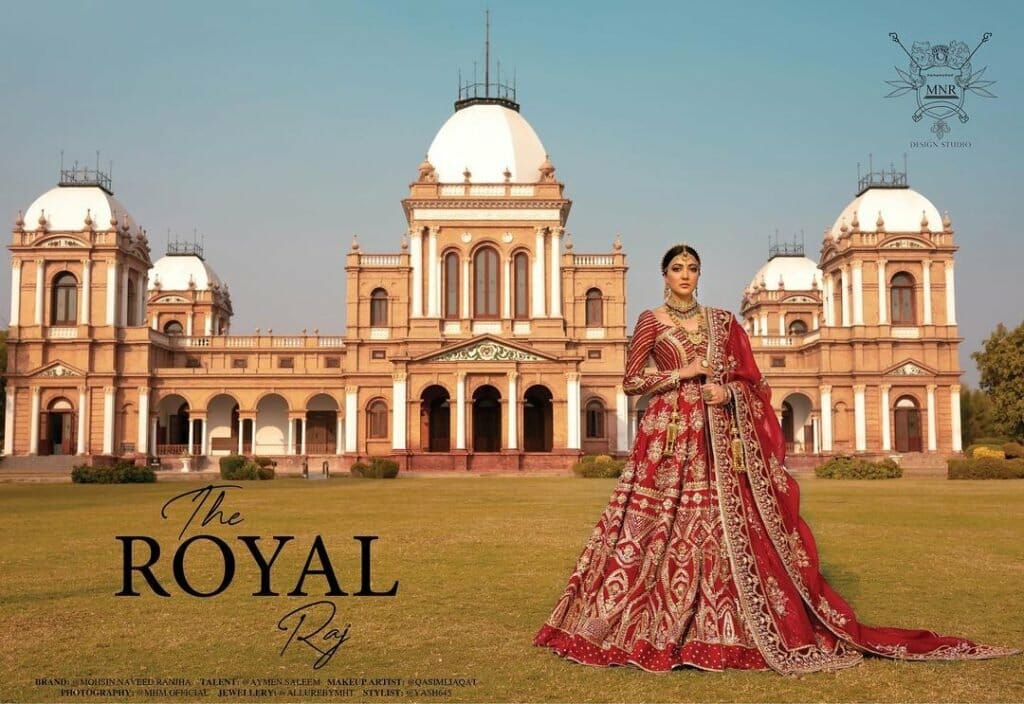 This year's most anticipated bridal collection by designer Mohsin Naveed Ranjha is designed to meet the needs of the modern bride who wishes to look like royalty.
Let's check beautiful pictures of Actress Aymen Saleem.