Actress Ghana Ali and her husband Umair Gulzar have celebrated the Aqeeqah of their adorable daughter Faija.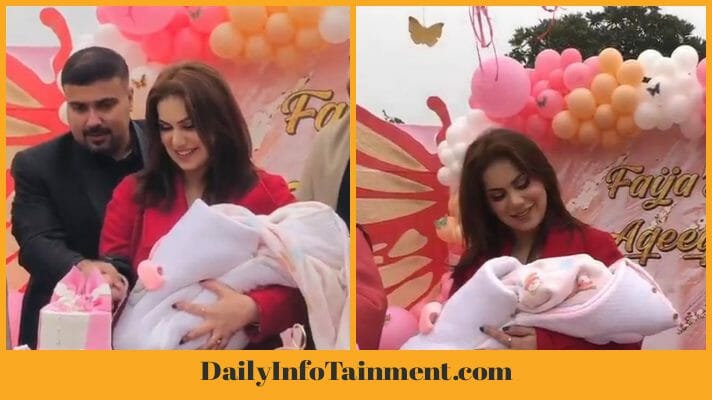 Check Also – Actress Ghana Ali Opens up over Allegations of marrying for Money
Faija's Aqeeqah photos sparked an outpouring of love and admiration on social media in no time. There was an outpouring of support from fellow celebrities in the comments section.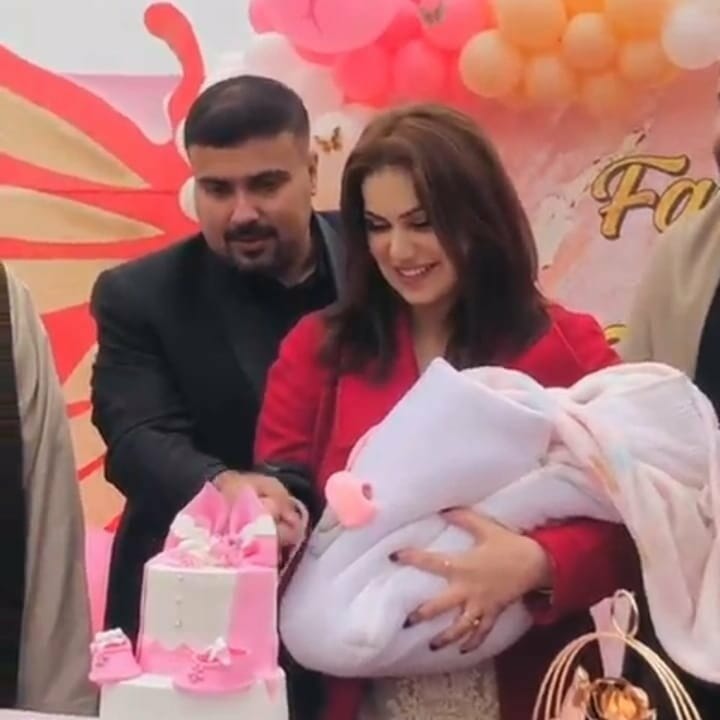 Check Also – Ghana Ali Husband Umair Cheated on His First Wife – Pictures with First Wife going Viral
The Saraab actress revealed her pregnancy on social media earlier this month. In her announcement, she wrote, "We are so excited to announce that our little bundle of joy will be arriving soon!"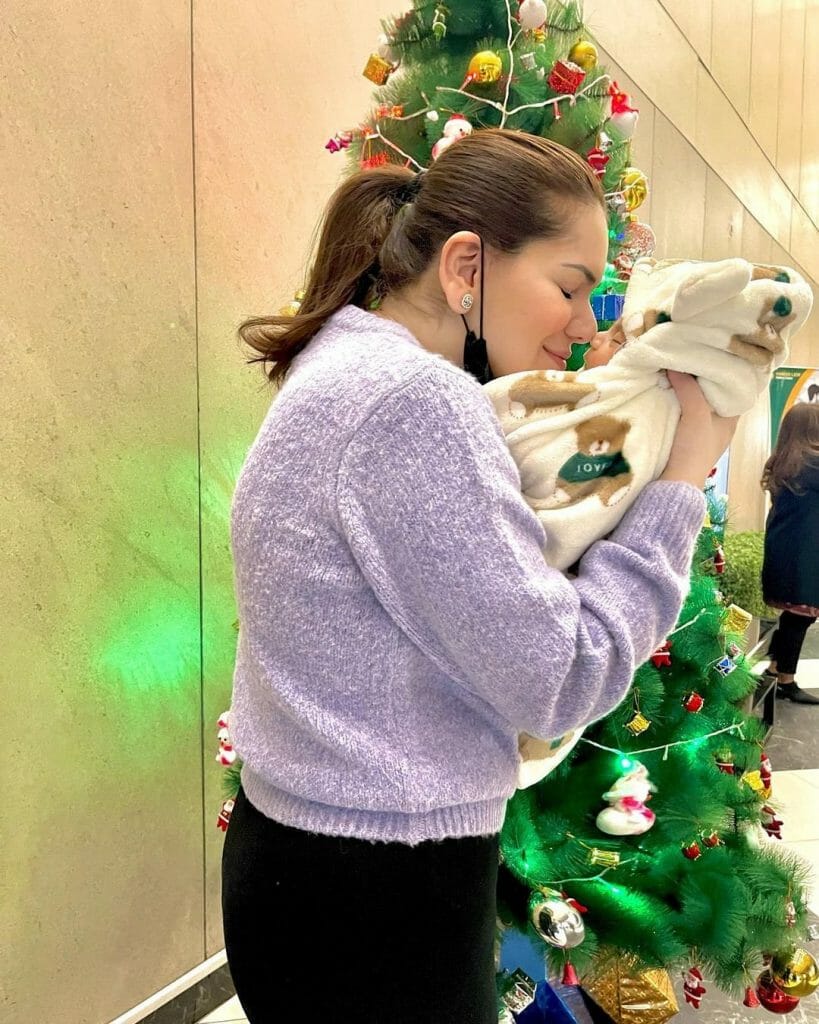 Her final words: "Alhumdulillah! It is impossible to express how grateful I am to Allah Pak for bestowing us with this joy. A new member of our family is on the way!
Then, Ghana asked her followers to pray for her and her loved ones as well. Umair Gulzar is "the best thing that's ever happened to me," she said.