A wedding in Multan is causing quite a buzz on social media. That is because this wedding is one-of-a-kind in that it has not one, not two, but six brides and grooms!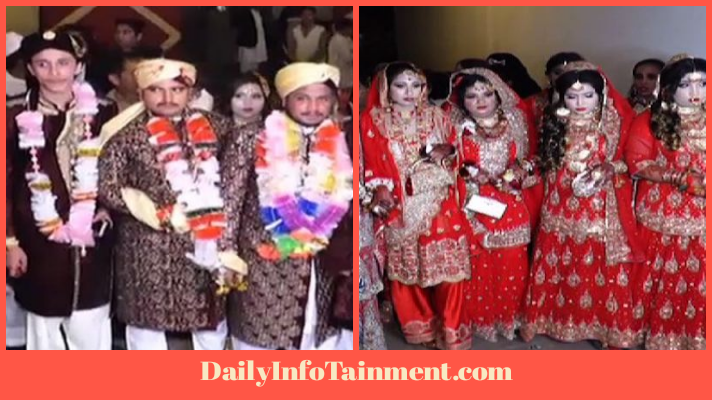 This is wedding season. From celebrities to public figures to everyday people, everyone wishes to celebrate a wedding. Some choose a simple ceremony, while others envision a big affair with everyone dressed in high-end couture.
Check Also – Junaid Safdar and Ayesha Saif Barat Glimpses and Videos
However, one wedding event captured the public's imagination. And no, this is not the wedding of Junaid Safdar. Or, for that matter, any high-profile wedding. It is a marriage between six sisters from one family and six brothers from another family. Multan's all-in-one event!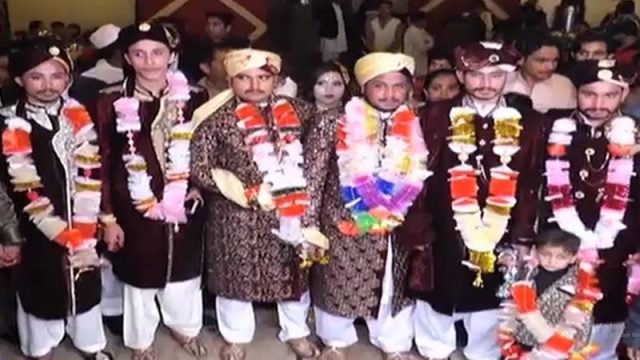 Watch Also – Hareem Shah Showing imported Alcohol Bottles ; Video
Both homes are related to one another and are part of a joint family. Cousins are the brides and grooms. Although numerous weddings are not uncommon in Punjab, this one caught everyone off guard. The six sisters are offspring of Mohammed Lateef, who is glad to see them getting married.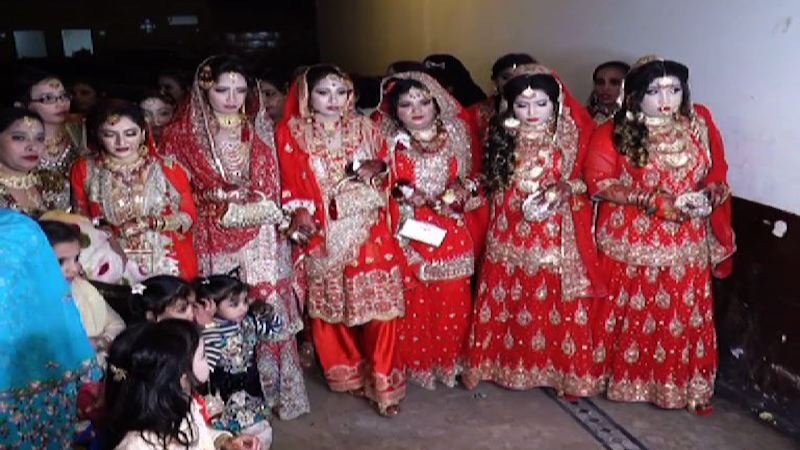 All brides wore conventional red bridal gowns; in fact, two of them wore identical dresses.

We wish all six couples happiness and prosperity in their marriage.
Leave your opinions in the comment area below about this one-of-a-kind Multan wedding.