As part of Bridal Couture Week 2021, the stunning star Hareem Farooq walked the runway for Mina Kashif. The champagne-gold bridal gown she's wearing is gorgeous. And we can't seem to get enough of how hot she is.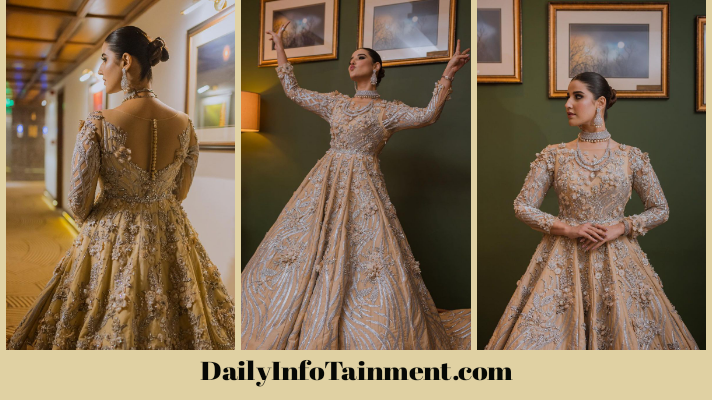 Check Also – Hareem Farooq Princess Looks from Abeer Usman luxury collection "Ada-e-Bahaar"
Hareem Farooq possesses a wide range of skills and abilities. Additionally, she is an actress and a film producer in her own right. Since 2012, the Diyar-e-Dil actress has displayed her acting prowess in stage productions. Among her notable roles is Fatima Jinnah in Pawnay 14 August and Kiran in Aangan Terha. She showed extraordinary acting skills in both.
She made her big-screen debut in the film Siyaah just after one year into her acting career. Many popular television shows and movies have featured the actress, including Parchi, Heer Maan Ja, Janaan, Diyar-e-Dil, and Sanam.
Watch Also – Hareem Shah Showing imported Alcohol Bottles – Video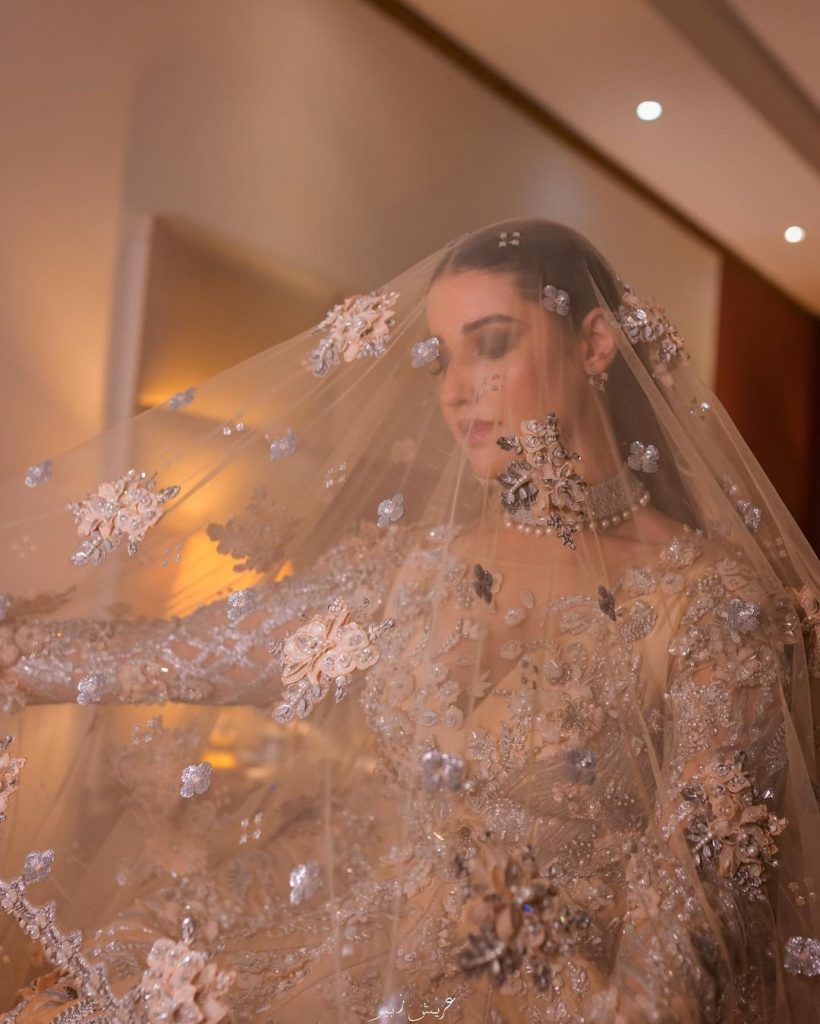 The diva dazzles her fans at the 19th Pantene Hum Bridal Couture Week. One of the best places to showcase one's creative talents is BCW's platform for aspiring artists in the fashion industry.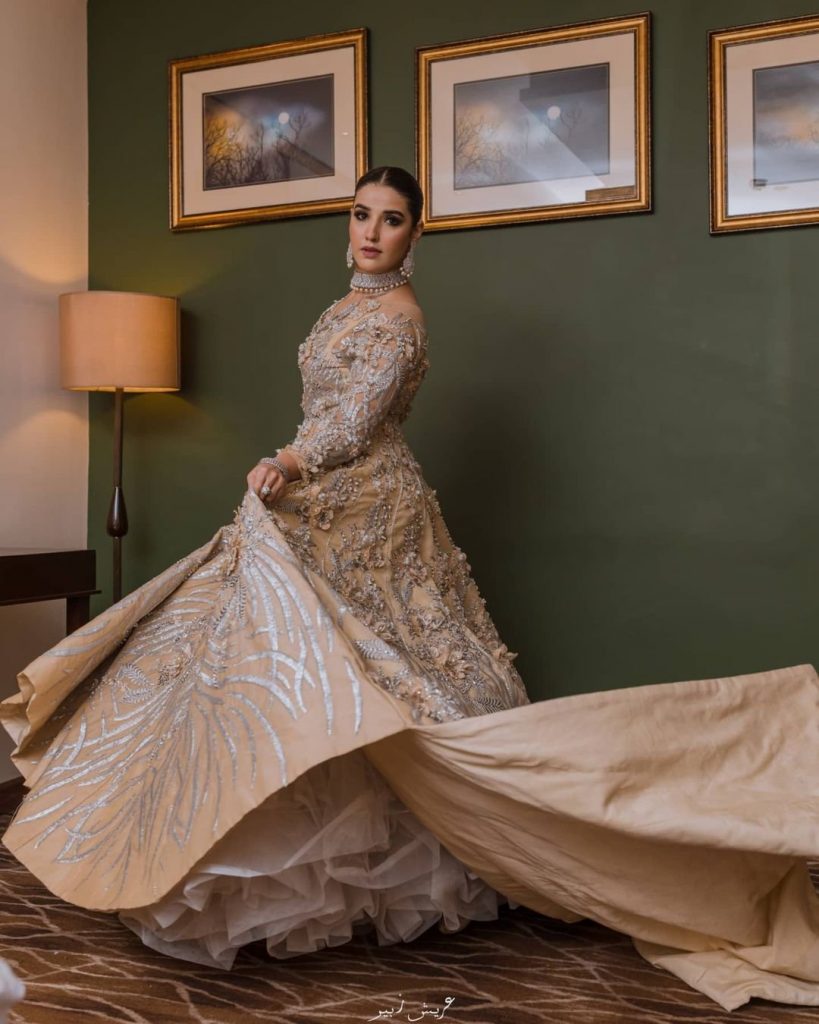 Here are a few exclusive photos of the star in a jaw-dropping scene!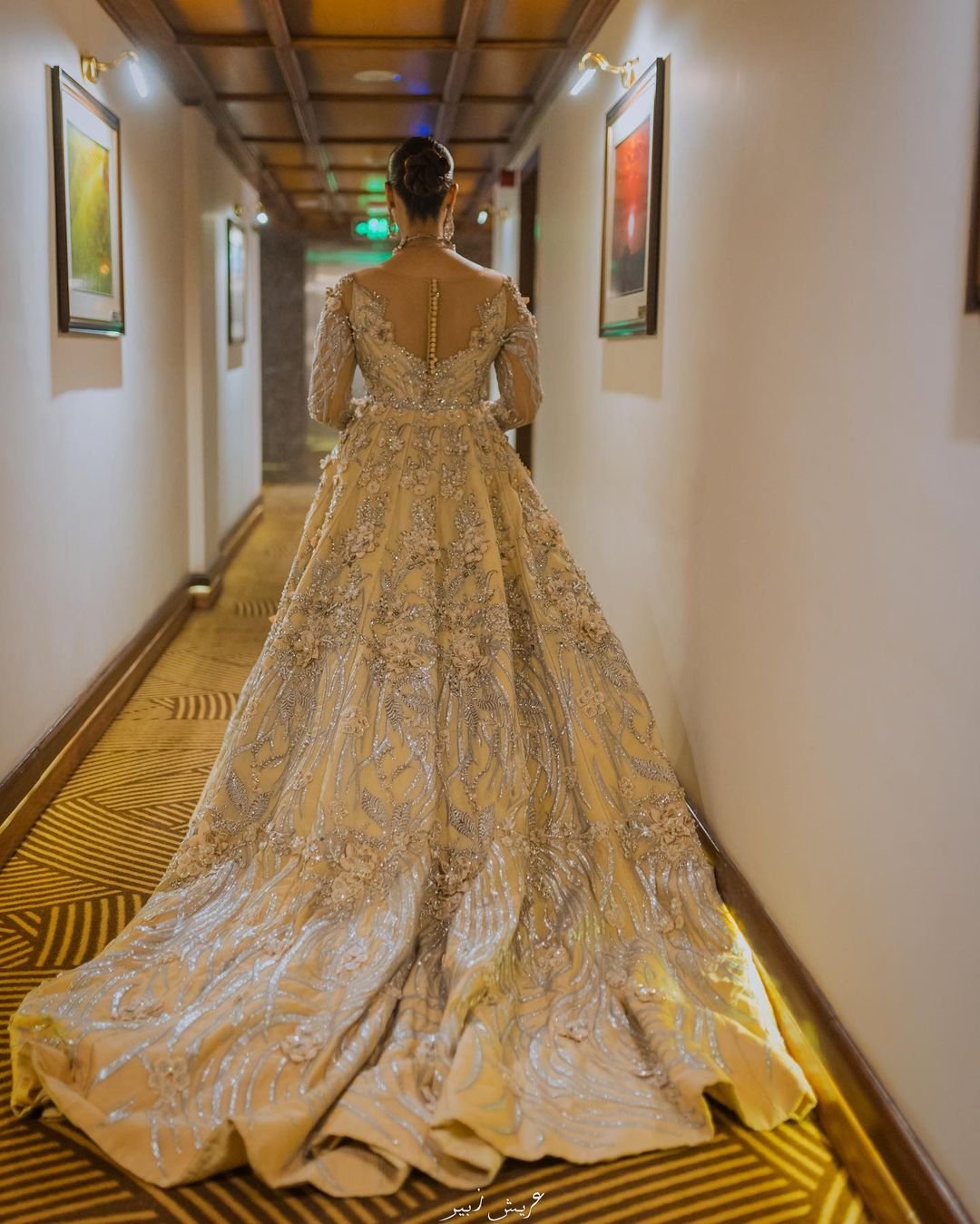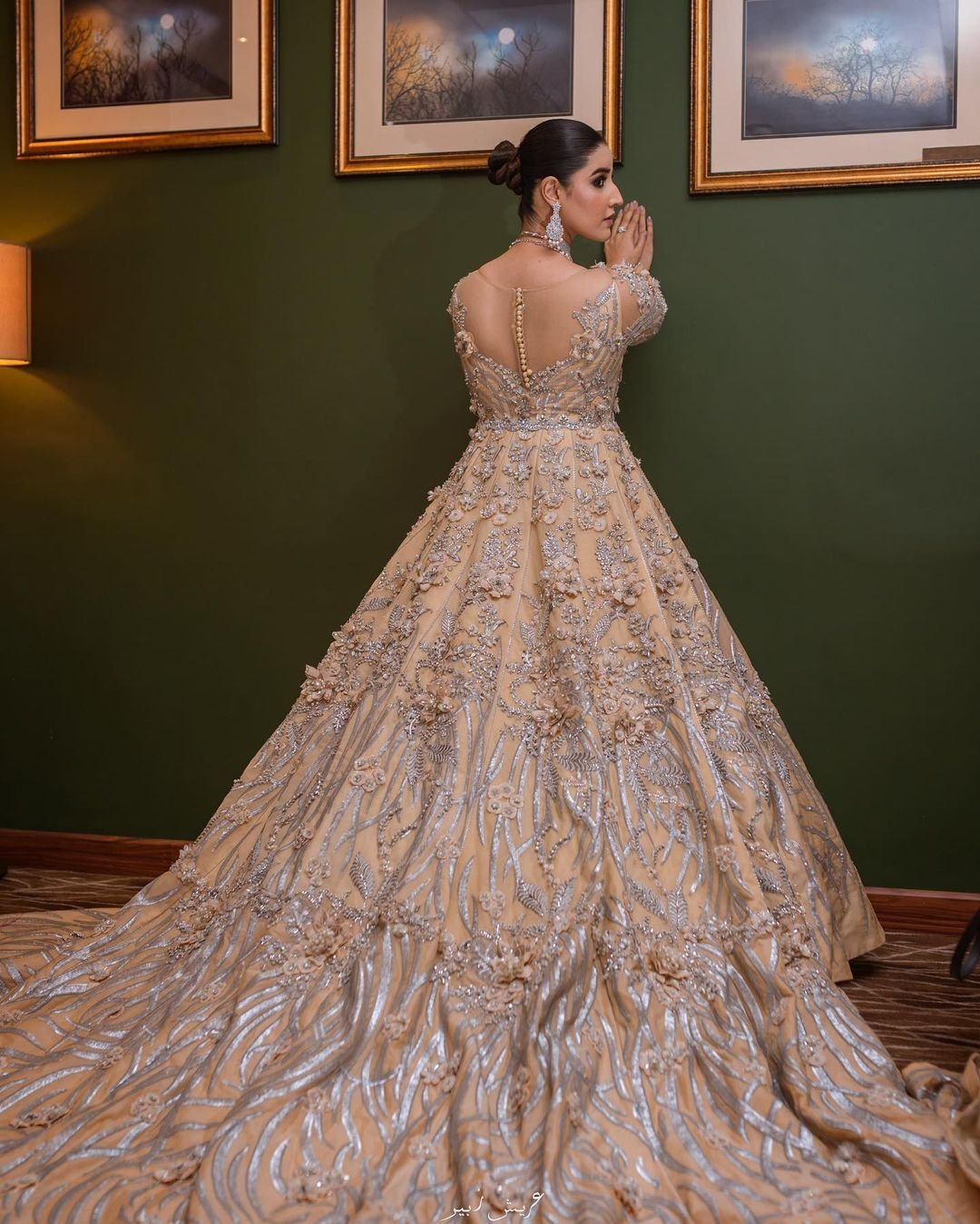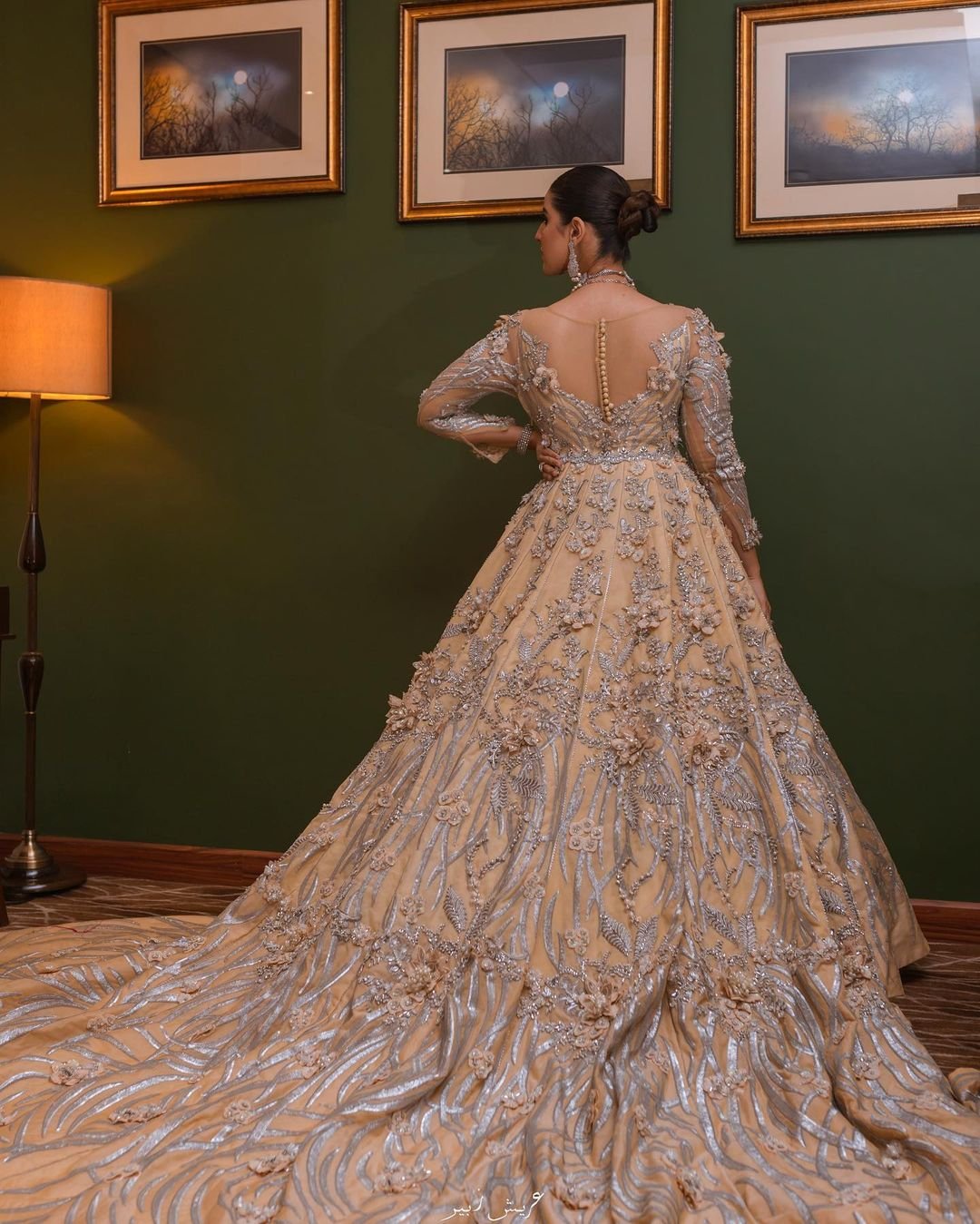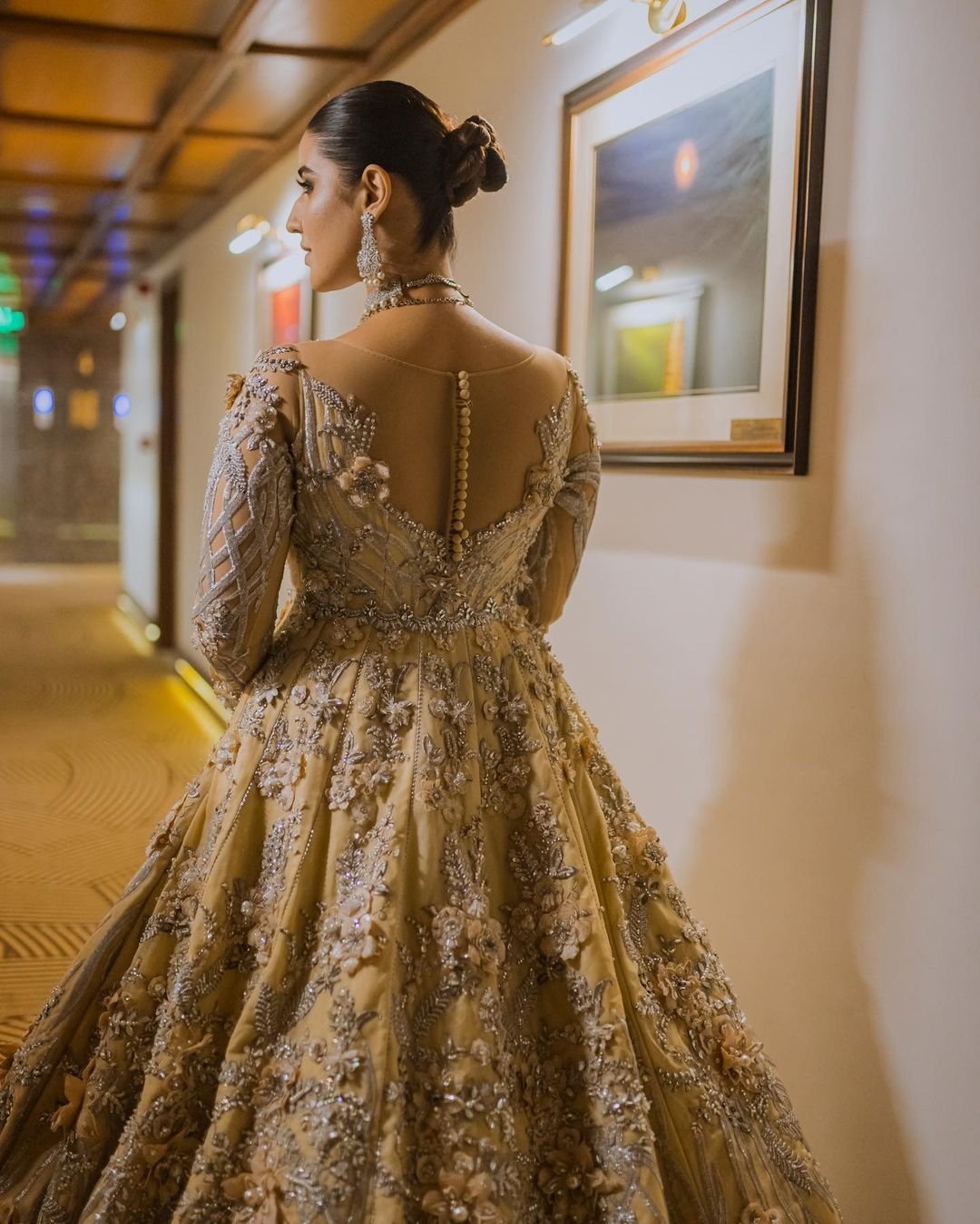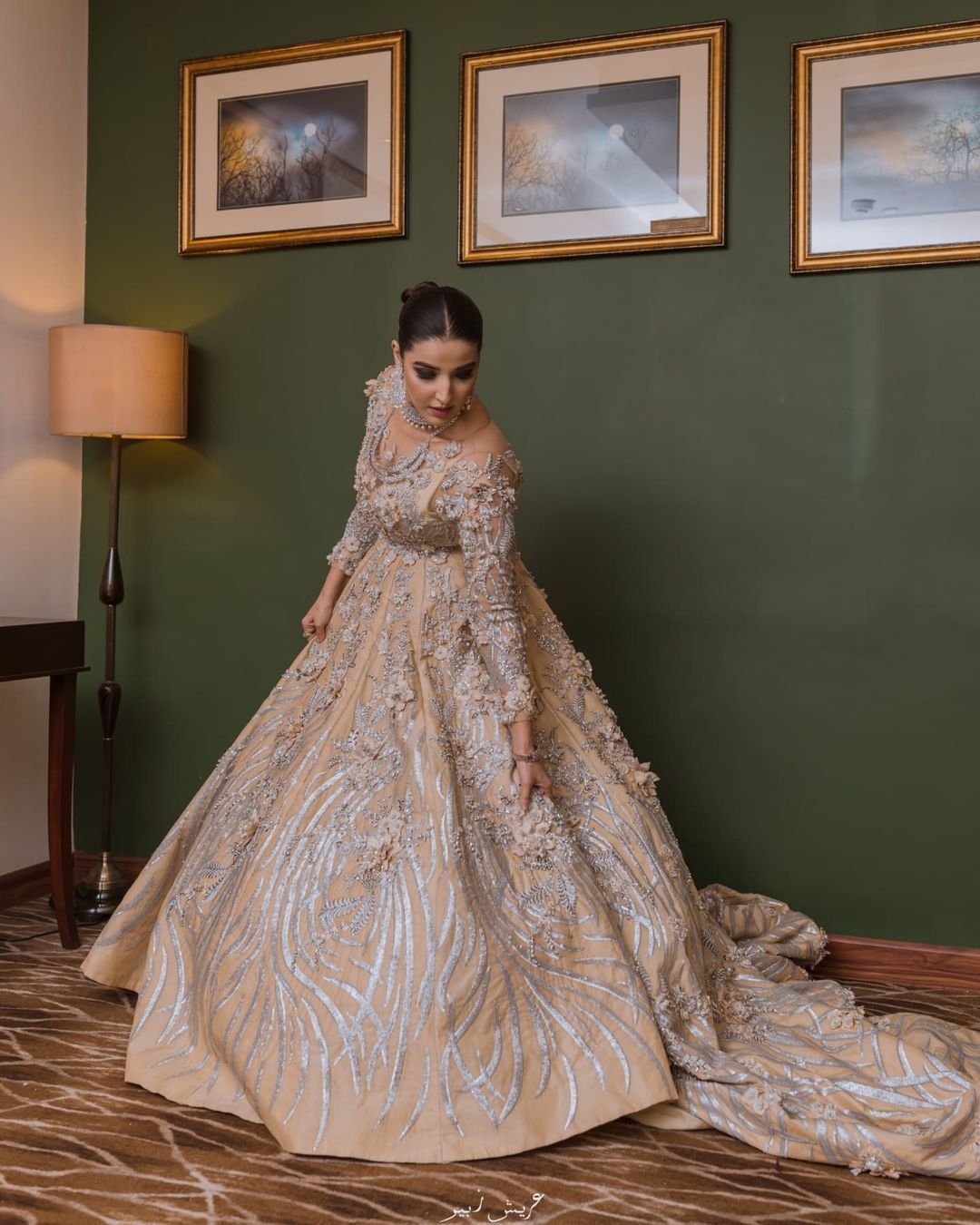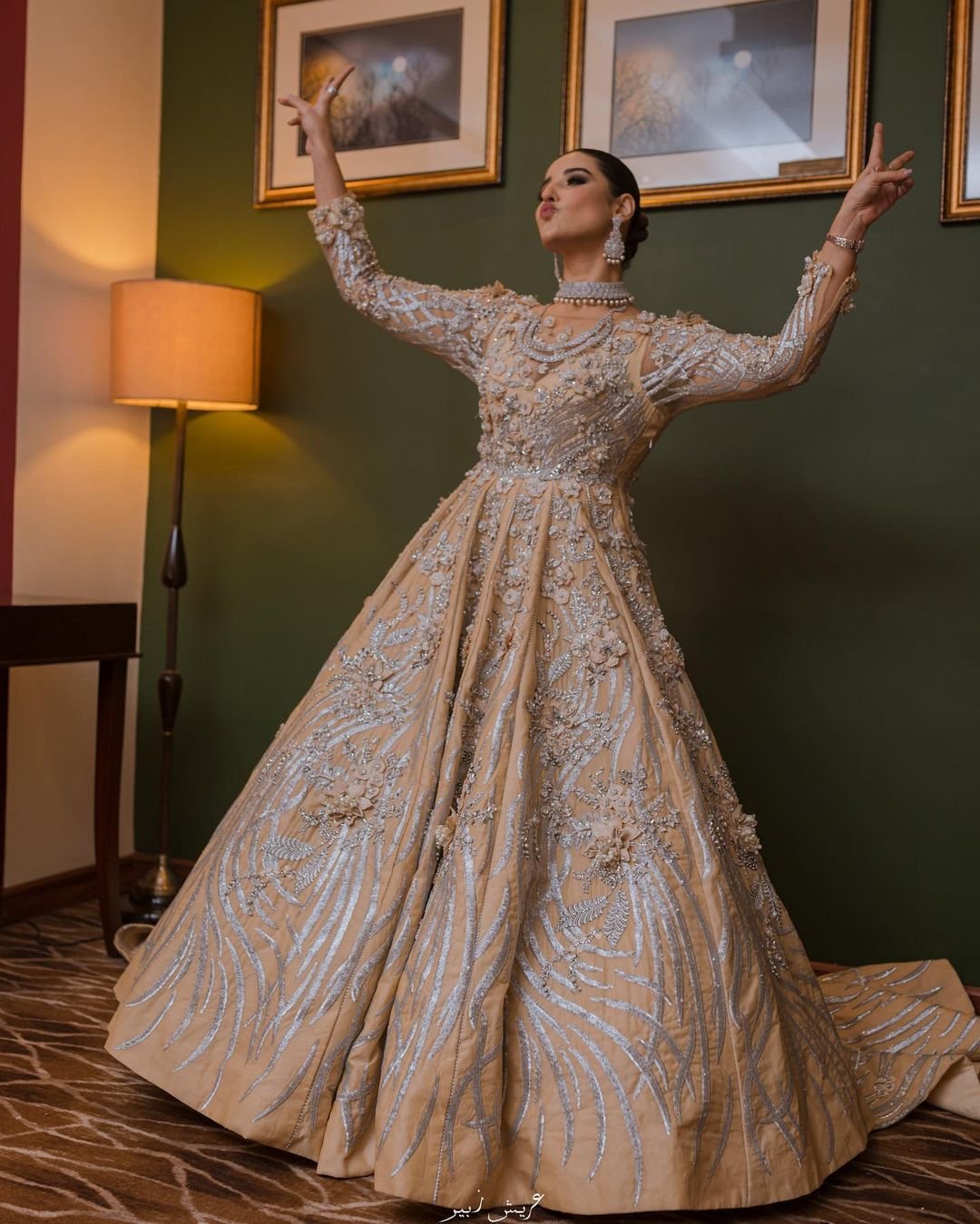 Hareem's most recent clicks have gotten mixed reviews. We'd love to hear from you in the comments below.