In Pakistan, there is a recent trend of endless weddings. These days, families are under so much cultural and social pressure to go all out on their wedding celebrations that they have little choice but to spend a lot of money. Because they want their wedding to stand apart from the others, couples are following a variety of designs and trends.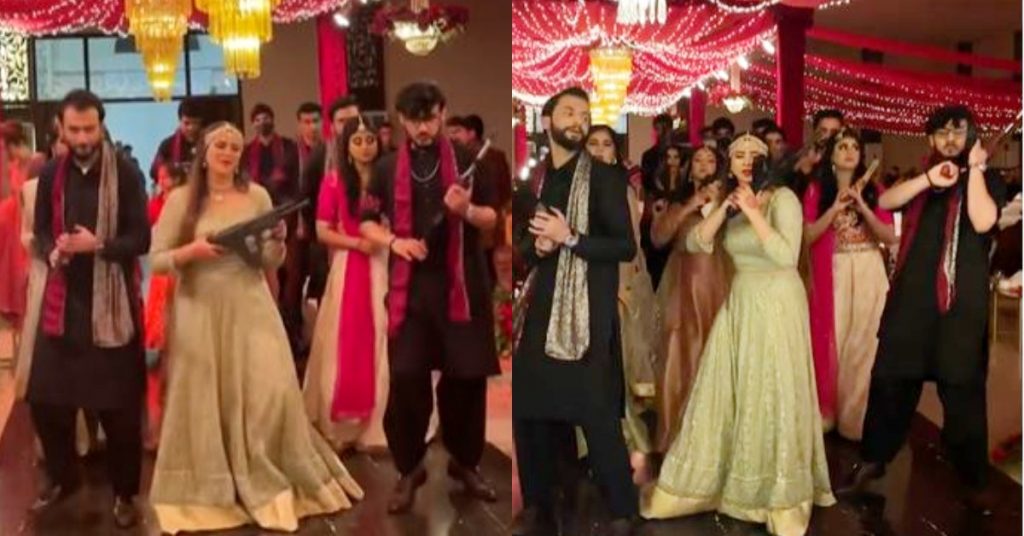 Social media has recently been abuzz with footage of a bridal procession from a wedding. As they make their way into the party, the bride's relatives and friends can be seen dancing and brandishing weapons.
When the viral video for the entry contest went viral, the audience was quick to react. Netizens slammed the folks for their over-the-top antics, which they viewed as a desperate attempt to draw attention. Lets check public comments.