Saboor Aly and Ali Ansari were just married at a small family event. The lovely celebrity duo is adored by fans; both celebrities are accomplished Pakistani television syars. They have worked in the industry for many years, appearing in a variety of hit dramas and achieving substantial fame and success.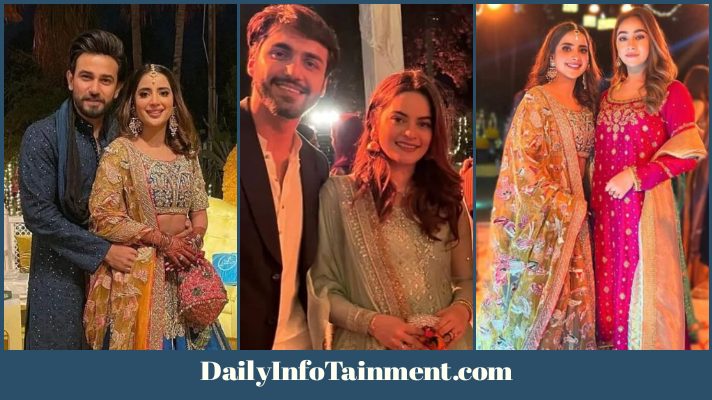 Check Also – Saboor Ali and Ali Ansari Wedding Festivities Begins – Dholki Event
The two skilled actors made headlines during their engagement and are now married. The bride and groom's industry pals were also present at practically all of the couple's functions, including Mayun, Nikkah, and Shehndi.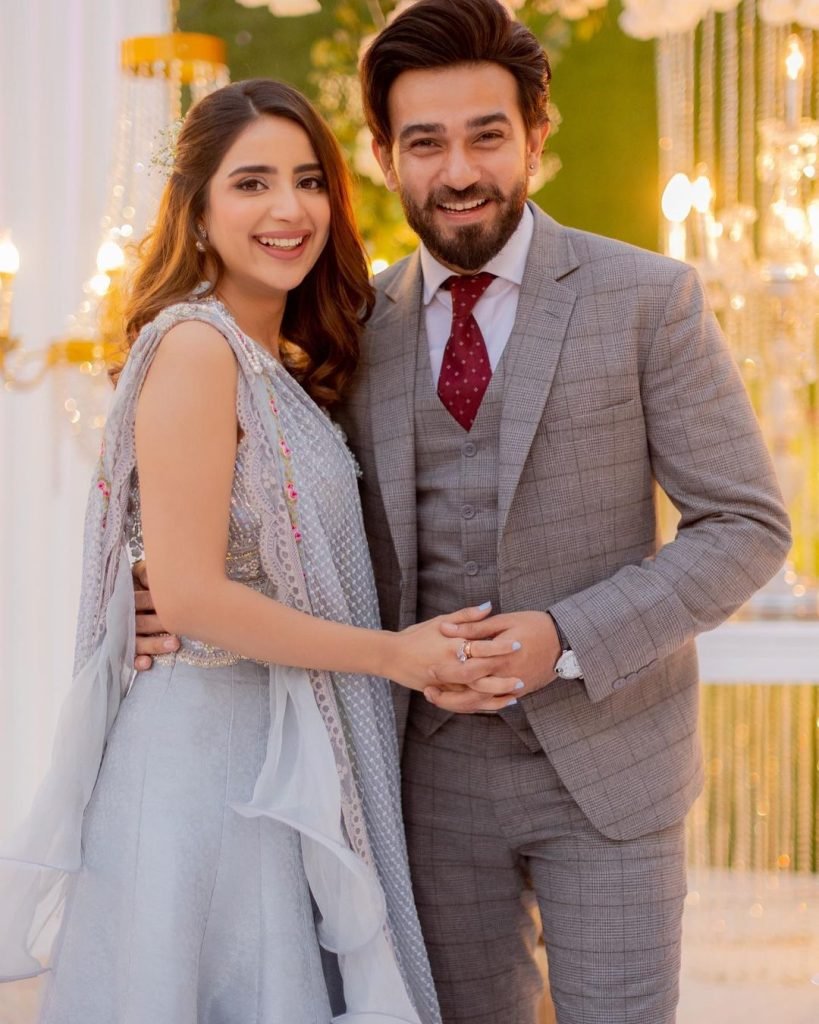 The families of Saboor Aly and Ali Ansari were also seen at wedding receptions. The couple's friends are enjoying the Shehndi ceremony and posing for stunning photographs. Numerous actors have been spotted in Shehndi with their families.

Here are some images from the couple's lovely Shehndi night.