Since she first entered the industry, Ayesha Omar has become a fashion icon. All young girls and fashionistas are in awe of Omar's street style and ethnic attire, which she has worn with such flair!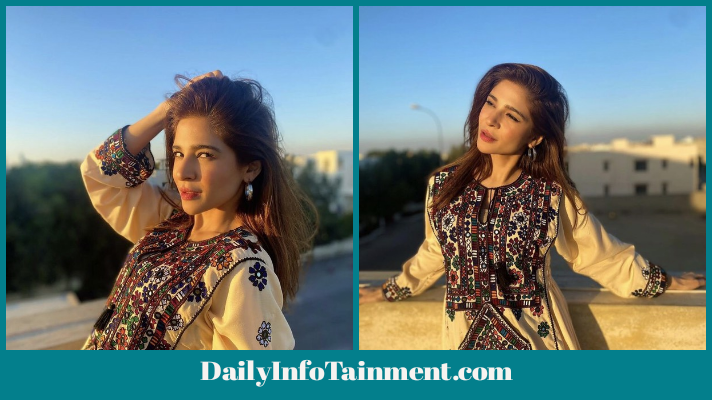 Traditional looks that she has effortlessly carried have been seen on the actress. Shalwar kameez is a favorite of hers, and she likes to style them in her own unique way. They are usually light, fun, and eye-catching.
Check Also – Ayesha Omar Stunning Pictures in Vibrant Desi Outfits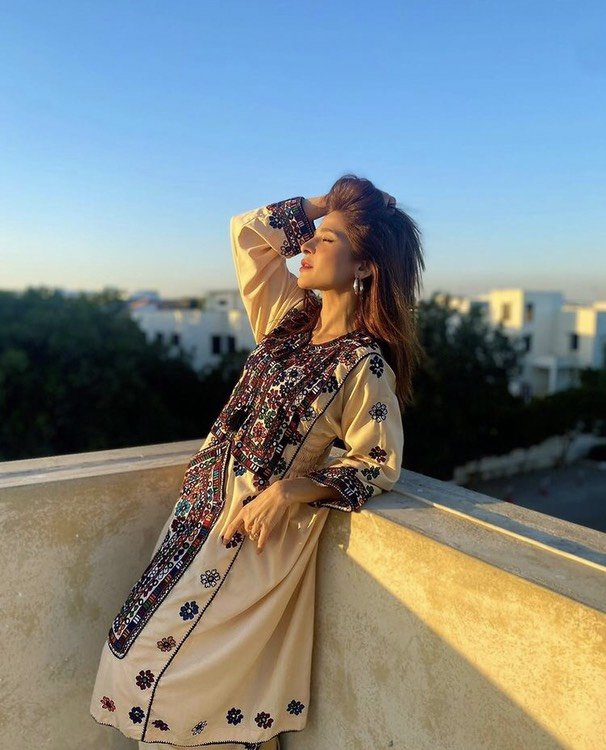 Ayesha Omar has a tendency to experiment with different colors and textures while keeping her jewelry and accessories to a minimum. It was a glorious golden hour when this Bulbulay diva was spotted lazing about, soaking up the sun.
When it comes to personifying simplicity and grace, Ayesha Omar is an excellent choice. Ayesha Omar's white gown with all the embroidery was looking gorgeous. With its deep neckline and vibrant colors, the full-sleeved outfit was an eye-catching sight.
The actress maintained the look's simplicity by opting for a no-makeup look and she accentuated the overall attire with chunky silver earrings and lip tint.