In any profession, Pakistani women do not lag behind our men, and this is especially true in Pakistan Cricket. A large number of female cricketers have represented our country with distinction throughout the years. Kainat Imtiaz, a Pakistani lady cricketer, is one of such individuals. She is a versatile all-rounder who has represented Pakistan in both local and international cricket competitions.
Check Also – Kubra Khan Channels her beauty in Recent Shoot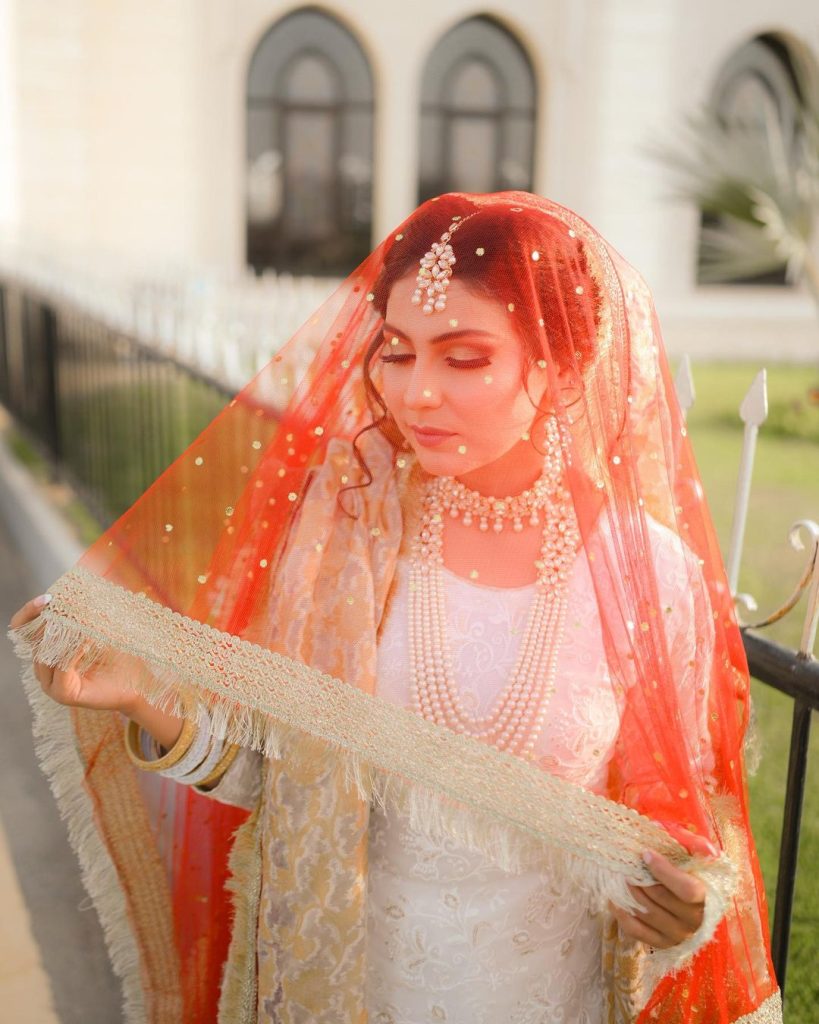 Kainat Imtiaz has entered a new phase of her life and has been Nikkahfied. She looked ethereal in a white and gold traditional Jora with a traditional crimson dupatta. Her delight spread like wildfire. SS Photography was in charge of her wedding photo shoot.
Take a look at some of the photos taken during her Nikkah.