Pakistani actress Kubra Khan is known for her incredible skill and beauty. Her fans admire her because of her sweet and innocent face, which she has in every film she appears in. Kubra's fans like her in both traditional and contemporary clothes. Fans adore the actress's traditional appearance.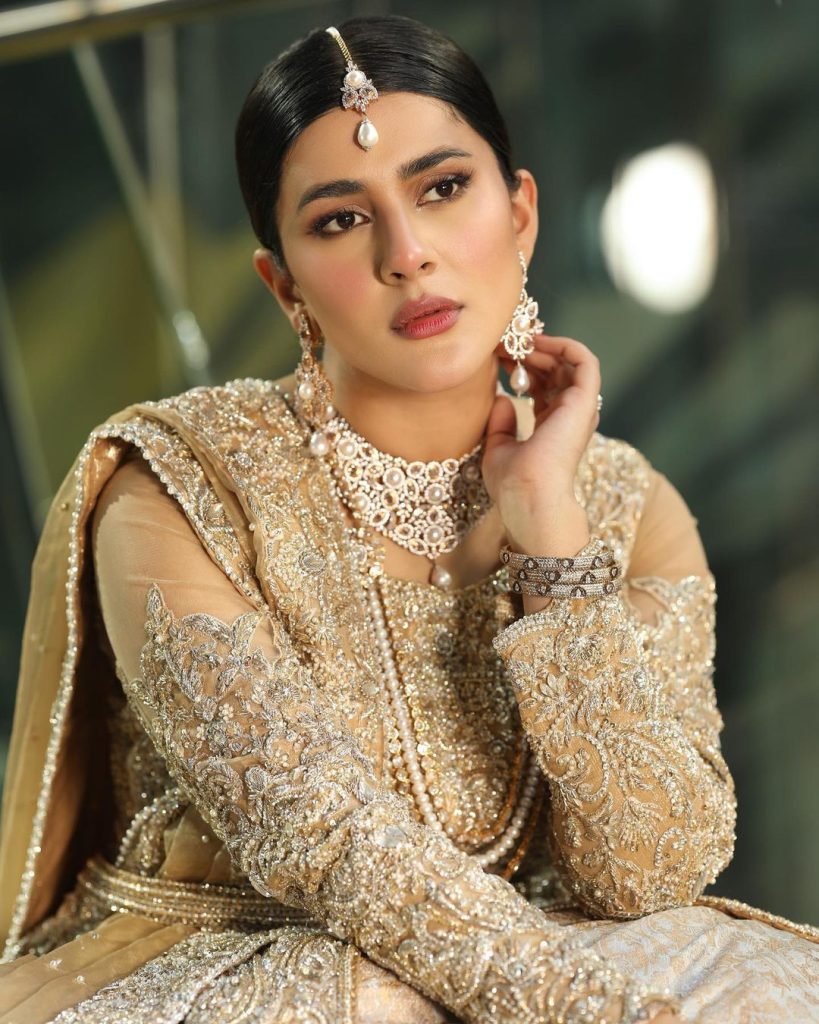 Check Also – Asim Azhar and Merub Ali Spending quality time in Dubai
Kubra Khan and Ali Rehman recently teamed together for an incredible bridal picture session, which you can see here. The stunning actress has been dressed to the nines for a stunning wedding shot to promote designer Arfa Malik's Bridal line. The collection includes exquisitely crafted wedding costumes that, through their subtle embellishments, exemplify tenderness and delicacy on the big day.
Kubra Khan is dressed to the nines in gorgeous jewelry from Hanif Jewellers and she looks very attractive as a bride. ShammalQ from ToniandGuy does her hair and cosmetics, and he is a seasoned professional with a lot of expertise. Waqar Ahmed Butt, a Paragon studio official, was in charge of photography, videography, and editing.